According to Airbnb, new hosts using the platform earned more than $1 billion during the pandemic. While owning short-term rentals can obviously be a lucrative endeavor, there's also a lot of time and effort that goes into operating a successful vacation rental. For this reason, many investors choose to hire short-term rental property management.
While hiring property management for a vacation can make short-term rental ownership simpler, more hands-off, and more lucrative, many investors struggle with determining whether it's worth the cost and the loss of autonomy.
Are you wondering what the pros and cons of hiring short-term rental property management are?
Let's check out all of the important details to help you determine whether you should hire out your vacation rental property management or if it makes sense for you to take care of it on your own.
What Is a Short Term Rental?
Short-term rentals are rental properties that are leased for any length of time less than a year. However, it's common for short-term rentals to be rented out for as little as a day or two.
These properties are typically furnished and are often used as vacation rentals. An increasingly popular hotel alternative, the vacation rental market is expected to grow by $168.4 billion between 2021 and 2026.
The first thing that likely comes to mind when you hear the term "short term rental" is Airbnb, which isn't too surprising considering they have the largest community of vacation rental hosts. However, there are a number of other services that renters can use to find short term housing, including:
VRBO
Sublet.com
HomeAway
VacationRentals.com
FlipKey
Booking.com
Short-term rental property owners can range from a couple that wants to make a little extra cash by renting out their guest bedroom a few weekends a year to individuals or groups that purchase and rent out short-term rentals as an investment strategy.
What Is Short-Term Rental Property Management?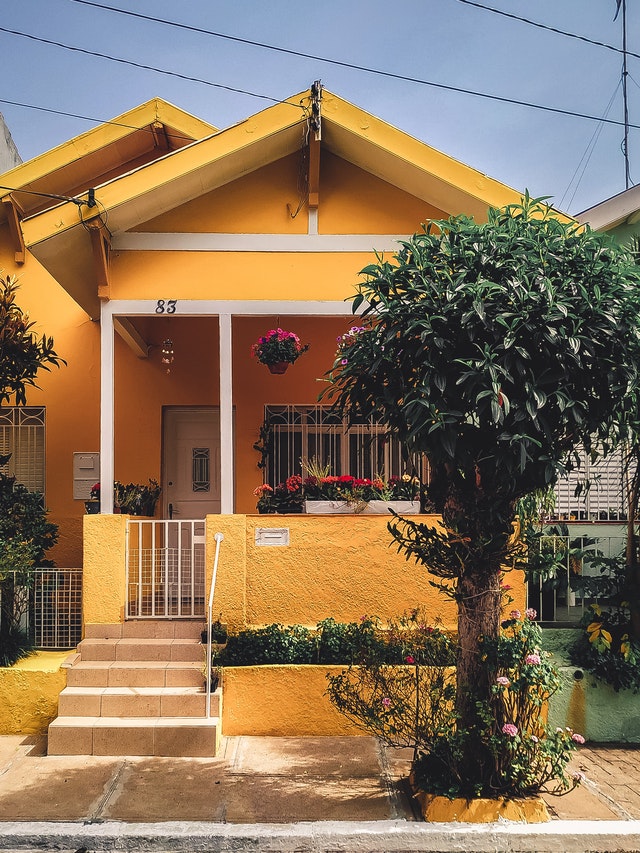 When you own a rental property, you can choose to hire property managers in order to outsource the day-to-day maintenance, repairs, upkeep, and security of the property. While you might be familiar with the concept in relation to long-term rentals, it's also possible to hire property management for your short-term rentals as well.
There are a number of different tasks that property management can take on when you hire them to take care of your short-term rental. The services that various companies offer will likely differ, so it's a good idea to call property management companies in the location of your rentals to get a sense of what is included in their management packages.
Some of the tasks that property management might take care of for you include:
Managing property listings
Managing bookings
Dealing with check-ins and check-outs
Cleaning
Guest communication
Maintenance and repairs
Marketing the property
Guest reviews management
As you might imagine, these services come at a cost. A little later on, we'll get into the details of how much you should expect to pay for short-term rental property management.
Are you considering buying your first rental property with a mortgage? Be sure to learn all about amortization here.
Pros of Short Term Rental Property Management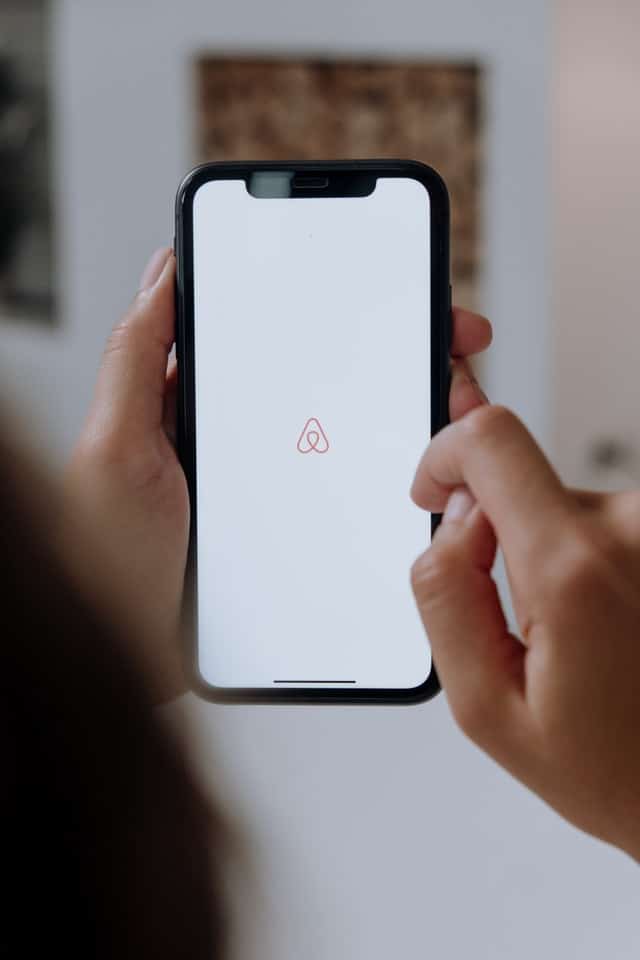 Many Airbnb investors find rental property management well worth the cost. Let's take a look at some of the benefits of choosing a professional manager rather than taking a DIY approach to your short-term rental management.
Professional Listings
One of the benefits of short-term rental property management is that they take care of the listings and bookings for you. This doesn't just mean that you don't have to spend time dealing with reservations and cancelations, but it also means that your listing could be more professional looking and therefore more appealing to renters.
Many short-term property management companies will take professional photographs of your rental and give interior styling tips based on what is popular among short-term renters. Considering that almost everyone that books an Airbnb or VRBO is doing so sight-unseen, how visually appealing your listing is can have a big impact on how popular your listing is.
On top of that, management companies often also handle the listing description for you. It can be harder than you might imagine writing a description of the property that highlights the best parts of the property. The best management companies will know exactly how to market your property so that it attracts the largest pool of renters.
Hands-Off Rental Ownership
Another major benefit of short-term rental property management is the fact that you don't have to be on call 24/7. If you don't hire management, guests will be calling you at all hours of the night when they get locked out of the apartment or when the toilet isn't working. While some people might not mind needing to be ready at the drop of a hat to deal with guest needs, others might not be willing to interrupt their usual routine with guest concerns.
Guest Screening
Many property management companies will also take care of guest screening for you. If you've never owned a short-term rental before, it's important to understand how important guest selection is to your cash flow and your property.
You are always taking on some risk when you rent a property out to another person. The problems that can crop up can range from minor and accidental (a guest spills wine on your white table cloth) to major and malicious (a group of guests throws a raucous and destructive party at your place.)
Some investors might feel more comfortable performing guest screening themselves. Others, however, might appreciate having some help from professionals. If you don't have time to screen guests on your own, you're leaving yourself open to a much larger amount of risk than if you have management screen potential renters before they arrive at your property.
Reduce Guest Interactions
Some people love everything that comes along with the hospitality industry, while others can do without it. If you're interested in minimizing interactions with the people that are renting your Airbnb, VRBO, or other vacation rental property, hiring a management company is a good idea.
Minimize Vacancies
If you're struggling to work your full-time job and manage your rental properties, you likely are taking on more vacancies than you would if you hired property management. When you partner with a good management company to deal with your bookings, guest interactions, cleaning, and more, they will work to ensure that your short-term rental has the least amount of vacancy possible.
On top of that, they will offer professional marketing and advertising services that can make it more likely that your rental will be found by prospective guests.
Professional Support
If you're new to owning rental properties of any kind, hiring a property management company means that you have professional support along the way. If you're nervous about all of the moving parts that compose a successful short-term rental property business, partnering with a management company can mean you have knowledgeable professionals to help you along the way.
Boost Rental Income
Many people will abstain from hiring property management for their short-term rentals because they want to try and keep as much money in their pocket as possible. However, it's possible that management could actually boost your rental income and the return on your investment, even after you factor in the fees you pay to the property management company.
There are a lot of different reasons why this might be the case, including:
More professional listings that are more visible to potential guests
Booking services that minimize vacancy
Precisely scheduling cleaners to reduce the amount of time between guests
Improved guest communications
Depending on how much time and energy you have to devote to your rental properties and how much you'd like to earn from them on a monthly basis, it's possible that property management will help to boost your rental income beyond what you could handle on your own.
Allows You to Spend Your Time in Other Ways
Owning and operating a short-term rental (or several) can be a lot of work. While you might want to save money by not hiring property management, it's important to consider how much your time is worth. You might even consider Airbnb rental arbitrage.
Beyond the actual time you spend advertising your property, cleaning your property (or managing cleaners,) dealing with guests, and fixing little problems here and there, there is also the amount of time that you spend thinking about the property.
Is the work that needs to be done to your property constantly weighing on your mind? Are you struggling to relax in the evening because you expect a guest might call you in the middle of the night?
At the end of the day, hiring property management can let you spend your time in ways that are more productive or enjoyable for you. Additionally, it can mean that you don't have to constantly have your attention on your short-term rentals, which might just be the most valuable thing of all.
Are you wondering how to calculate the value of rental income for a property you're interested in? If so, check out this article.
Cons of Short Term Rental Property Management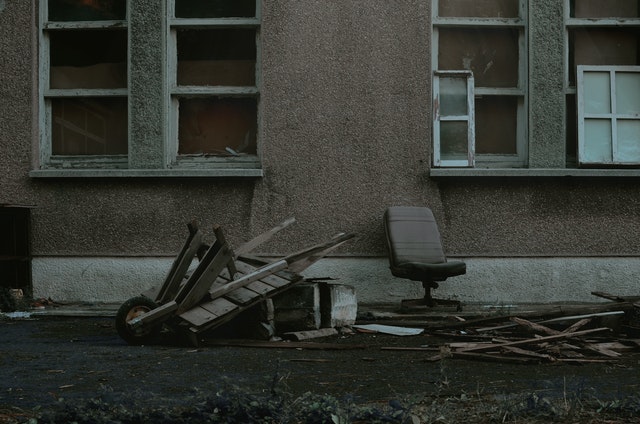 Rental property management isn't all sunshine and rainbows, though. There are definitely some downsides to weigh out against the advantages before you start making phone calls to your local management companies.
More Expensive
Hiring rental property is definitely more expensive than managing a property on your own. Many property management companies offer a valuable service, but it definitely comes at a cost.
There are a number of factors that influence how much you will have to pay for property management. However, the range that is typical when using a commission-based fee structure is between 25% and 50% of the rental income your earn.
To learn more about how much it costs to hire short-term rental property management, skip down a few sections to "How Much Does Short Term Rental Property Management Cost?"
If you're trying to buy a rental property on a budget, you might be tempted to buy a foreclosed property with the assumption that it offers a higher ROI. Before you head to an auction, take a look at the risks of buying foreclosed property.
Potentially Higher Risk
While a professional property management company might reduce your overall risk, hiring the wrong property manager could actually increase your risk. Not only can they end up costing you more money through hidden fees, poor decision-making, frequent mistakes, and subpar work, but they also might not be thorough or effective in their guest screening.
Some investors simply don't feel comfortable letting someone else screen the guests that will be staying in their property. After all, just letting anyone stay in your rental without any consideration toward screening can leave you with disastrous consequences.
Less Autonomy
Some people simply prefer to be more involved in their investments. It makes them uncomfortable to delegate tasks and give other people responsibility for their assets.
If you're this way, you might want to avoid hiring property management. You will inevitably be giving up some of your autonomy and decision-making power in relation to your rental.
It can be very difficult to trust someone else with the responsibility of managing your property. You can mitigate this by either taking on the task yourself or thoroughly vetting management companies before you decide to hire them.
For some investors, watching someone else make subpar decisions with their property is the absolute most infuriating thing in the world. For example, maybe you are completely uncomfortable with the idea of having guests stay in your property if you haven't vetted them yourself.  If you tend to want to be in control when it comes to your investment, a management company might not be the right choice.
Could Negatively Impact Guest Experience
Whether property management has a positive or negative influence on the experience of your guests will depend on both the company you hire and your personal experience and/or a knack for hospitality.
Some people are simply very talented in the world of hospitality, and if you're one of them, you might feel motivated to keep guest relations within your span of control. Some guests also really value having an individualized experience. On the other hand, maybe you just really aren't a people person. If this is the case, property management might be a good call when you're considering your guest experience.
Property management companies can vary quite a bit in terms of how well they handle customer relations. While it's good to think about how management can impact your bottom line, you'll also want to consider whether it will positively or negatively impact the experience of your guests.
How Much Does Short-Term Rental Property Management Cost?
Now that we've discussed the pros and cons of short-term rental property management at length, let's answer the question that's likely at the forefront of your mind: how much is this going to cost?
If you're an experienced long-term rental owner, it's important to note that hiring management for short-term rentals is a lot more expensive. For example, property management for a single-family home that's being rented out as a long-term rental typically costs between 8% and 10% of the monthly rent. While there are a number of different pricing models that property managers can use, by contrast, a commission-based property manager typically charges between 25% and 50% of the rent you collect.
Pricing Models
It's important to understand that not all short-term rental property managers use the same pricing model. Depending on your property and your needs, one of these models might be more supportive of your investment goals.
Commission Based
One of the most popular fee structures for short-term rental property management is the commission-based model. This is when the management company takes a percentage of your rental income each month.
Many people like this strategy because how much you pay is directly related to how much income you brought in. While you pay more when you had a great month, it also means that you don't pay much when business is slower.
Fixed-Rate Fees
Some property management companies choose to offer a fixed-rate option when it comes to pricing. This means that you will pay a set price to the company every month regardless of how many bookings were made during that month.
Whether or not this model makes sense for you will depend on how the numbers look when you run them. During the slower season, paying a fixed fee might seem like a bad deal. However, when you factor in that you won't be paying anymore during the high season for management, you might find that this model leaves more of your profits in your pocket on an annual basis.
Guaranteed Model
The guaranteed model can be appealing to people that want to create consistent passive income, but you'll want to make sure you're not leaving too much money on the table.
Basically, this method means that the property management company pays you a set amount every month. No matter how many bookings you have, you can expect the same amount of money to be deposited into your bank account.
Of course, the property management company isn't going to be paying you monthly without an expectation that they will be able to turn a profit. This means that everything that is made from the rental property beyond what they pay you is paid to the manager or management company.
Factors That Influence the Cost of Short-Term Rental Property Management
The cost of short-term rental property management is going to depend on a number of factors. Looking at your particular rental through the lens of these different factors can help you get a better sense of what types of costs you'll be looking at if you choose to hire a rental property manager.
The Type of the Property
If you look at the rentals available on Airbnb, you'll see that the types of properties can vary greatly. You can rent a shared bedroom, an entire villa, and just about everything in between.
You'll likely find that the higher-end your rental is, the more tasks will be required of the property management company. Therefore, you can expect the costs to be higher.
At the same time, let's say you operate an apartment complex and you use some of the units as short-term rentals. You might find that you can get a deal on property management because you have multiple rentals in the same location.
The Size of the Property
How large the property is will also determine how much property management costs. A tiny 200-square-foot cabin is going to require less work from a property management company than a massive old farm house, and the fees will likely reflect that.
Similarly, if there are extensive grounds or lots of landscaping needs at the property, you should expect this will make property management more expensive.
The Condition of the Property
If your property is older or hasn't been well-maintained, it's likely going to require more work in terms of maintenance, upkeep, and repairs. On the other hand, properties that have been well taken care of will mean that the property management company has less work to do overall.
The Location of the Property
As you've likely heard, location is a pretty big deal when it comes to real estate. Not only will your location impact how successful your short-term rental is, but it can also affect how much you should expect to pay for property management.
Do you have a short-term rental in one of the hottest vacation spots in the country? Then you should expect the property management fees to reflect that demand.
Services Provided By the Property Management Company
Of course, another important factor is the services that are offered by the property management companies. For example, you might be able to hire a manager to just deal with guest interactions and cleaning while you otherwise take care of marketing, maintenance, repairs, and landscaping. Or, you might choose to hire a company for their full range of services which would be a pricier endeavor on a monthly basis.
Common Short-Term Rental Property Management Fees
There are often additional fees when it comes to hiring property management for a short-term rental. You'll want to be very clear in terms of which fees any company you hire is charging. Otherwise, you might find that you are spending more money than you intended, which will cut into your bottom line.
Guest Placement Fees
Are you hiring a property management company to find guests for your rental? If so, they will likely charge a fee for this. Depending on the company, this fee might cover guest screening and advertising costs in addition to the check-in and check-out process. This fee can be a flat fee or a percentage of the rent.
Initial Setup Fee
Some property managers will charge a registration fee when you are first setting up an account with them. This might cover things like initial advertising, paperwork, and a property condition inspection.
Vacancy Fee
If you're signing up with a property management company, you'll want to read the contract you sign thoroughly. If you don't, it's possible you'll be on the hook for a vacancy fee when your rental doesn't have any guests. Sometimes this is a one-time fee while other times it's a fee per vacant unit.
If you're not careful, this is the type of fee that can seriously eat into your profits.
Cleaning Services
How much it costs to have your rental cleaned will depend on the location and size of your rental. Some property management companies charge cleaning fees in addition to their fixed or commission-based rate, while others include it in those fees.
Maintenance Fee
One of the most important things to look into when you're hiring a short-term rental property management company is what their maintenance process is like. You'll want to understand what types of maintenance and repairs are included in the fee structure and what types will be an additional cost.
Some of the questions you might want to ask prospective managers include:
How quickly are basic repair jobs dealt with?
Does the company have an in-house team?
Is there a number guests can call if there is an emergency?
What issues have to be outsourced?
To what extent is the property owner involved in the decision-making process about maintenance and repairs?
If you're choosing to hire property management for your Airbnb or short-term rental, it's worth taking the time to find a reputable company that offers the type of services you require. If you just hire the first company that pops up with a Google search, you might be disappointed to find that you're spending more money than you want and not receiving the support you need.
How to Decide Whether You Should Hire Property Management For Your Short Term Rental
If you are simply renting out the in-law apartment in your driveway during holiday weekends, you probably don't need property management. If you are using short-term rentals as an investment strategy, though, there's a certain point where the cost of property management becomes competitive to how much time you'd be putting into managing the rentals yourself.
Additionally, some investors own rental properties in locations where they don't live. For these people, property management becomes a necessity.
The following types of investors could potentially benefit from hiring short-term rental property management:
Investors that have multiple short term rental properties
Those that frequently travel
Those that don't live in the same town, city, or state as their short term rentals
Those who don't have the time to manage their short term rentals
On the other hand, some rental property owners probably don't want to hire property management. Examples of this type of owner include:
People that don't feel comfortable delegating management to a third party
Short term rental property owners that only own one or two properties and enjoy the tasks associated with property management and hospitality
People that would rather invest their time in managing properties on their own rather than pay money to have them managed by a third party
Whether you hire property management is entirely up to you. Some people use short-term rentals as a substitute for a job– where they are working full-time marketing, booking, managing, and maintaining their properties. Others see it purely as an investment vehicle and are willing to pay money to not have to deal with all of the tiny details that go into managing a property.
Are You Shopping Around For the Perfect Investment Property?
Buying an investment property to use as a rental is both an art and a science. As you gain more experience as an investor, you'll definitely start to get a feel for which properties will be appealing to the right kind of tenants, for example. However, when you're first starting out, it's important to make sure that all of the numbers add up in your favor.
Whether you're buying a property to use as a long-term or a short-term rental, our rental property calculator is the perfect tool to help you pick the property that will best fit your investment goals.