For buyers, sellers, and investors, it pays to know how to access MLS real estate listings. MLS databases offer a wealth of information on available properties for sale or lease. Listing a property on the MLS allows sellers to reach a broad audience of local realtors and potential buyers.
Keep reading if you are wondering how to gain access to these listings or list a property. This guide tells you who can access the MLS, how to search the MLS, and other vital information to help you utilize the valuable tool to find and list properties.
What is MLS Access in Real Estate? 
MLS stands for multiple listing services. Realtors create these databases to help promote their listings. Before MLS was created, realtors met with other local agents to share their listings. The agents would receive a list of available properties that their associates had available and exchange information for their listings.
Today, MLS listings are available online. They are searchable databases with valuable property information. There are more than 800 MLSs across the United States, and most realtors sign up to access a local database.
Real estate brokers develop and maintain the MLS. So, the information available in each database differs.
What Information is Available on the MLS?
The MLS includes valuable information about the properties they include, like:
A brief description of the property
Number of bedrooms and bathrooms
Any HOA Fees
Utilities located at the property
Square footage
Lot size
Whether or not the property has a private pool
Financing the seller accepts
Whether the property is for sale, lease, foreclosure, or short sale
The MLS may also link to outside data like tax assessments, special assessments, assessment values, area schools, local amenities, and more.
Why MLS Access is Important
For sellers and agents, listing a property on the area MLS databases gives the property more exposure. Simply placing a sign in the yard will generate very little interest in the property by buyers outside of the community.
Furthermore, because the interest in properties is more competitive, houses listed on a local MLS generally sell faster and for higher prices than those not listed on a reputable MLS.
There are other home buying sites on which you can list a property. However, the traffic they receive is minimal in comparison.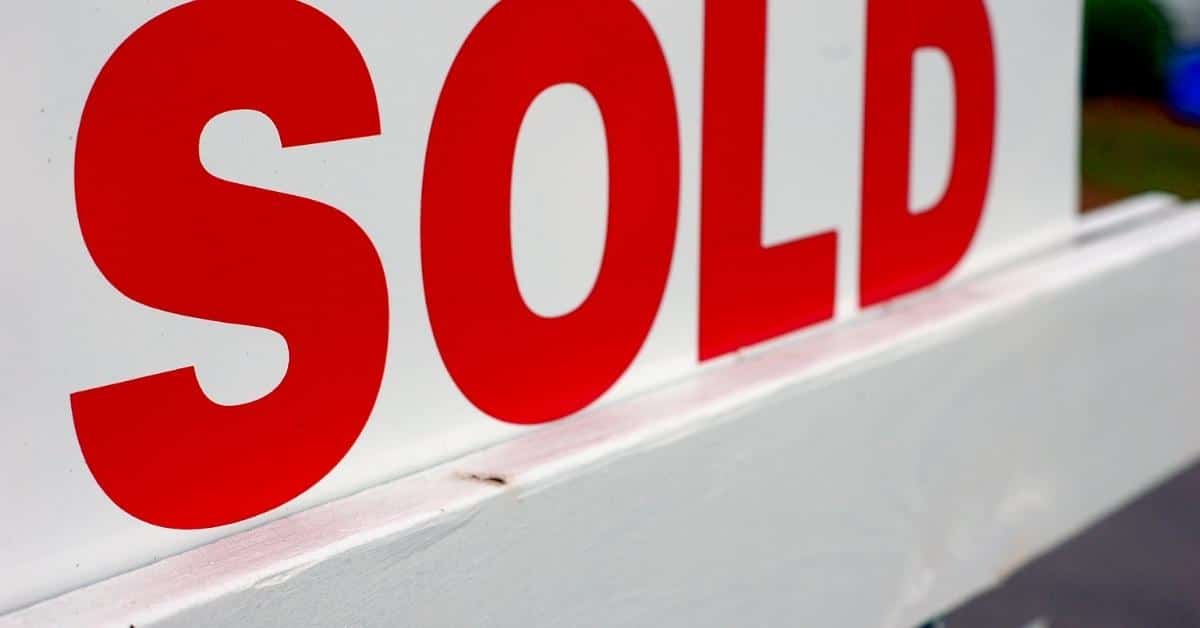 Can Buyers Access MLS Listings Without a Realtor? 
Buyers can access MLS listings provided by most brokers. In the past, these databases were just for realtors. However, as the internet has gained popularity, brokers have begun to make all of the listings available to the public.
The depth of information available to the public is limited compared to the data available to a member agent. So, it does pay to work with a local real estate agent.
Furthermore, working with a qualified agent in your area will help you prepare for your purchase, check due diligence items off your list, and submit an offer. MLS databases are not meant to replace a buyer and seller's agent.
They are meant to make marketing the properties easier. If you want to submit an offer on a listed property, you can find information for the listing agent on the property information page.
Can Sellers List on MLS Without a Real Estate Agent?
Sellers cannot list properties on the MLS unless they hold a real estate or broker license. Only a licensed agent can become a member and list properties MLSs.
These sites restrict access to agent members to preserve the integrity of the information. On these listing sites, the company can issue a fine or terminate the membership if an agent misrepresents information or does not list the property correctly.
Typically, when an agent signs up as a member of these sites, they are given access to training information that teaches them how to list a property, what information they must include, and other required details. The process of listing a property can be lengthy, even for an experienced user.
Alternative Listing Sites
There are multiple sites where a seller can list their property. Listing your home on one of these may help you get some interest from buyers. However, the quality and number of leads you receive will likely be much lower.
Some of the most popular sites a homeowner can use to list their property include:
Zillow
Redfin
Realtor.com
Trulia
Homes.com
Why Isn't the Public Able to Access MLS Listing Databases?
The public can access MLS listings for available properties, but public access does not provide the full array of information available to realtor members. 
What Information is Not Accessible to the Public
While you can access MLS listings to search for properties, you must be a realtor to become a member. MLS members have access to information not available to the public, like:
Previous sales of the property
Property data uploaded by the listing agent
Previous listing prices
Surveys
Deed restrictions
Seller's reports
Can You Access MLS Listings Through Home Buying Websites?
MLS listings are accessible through home buying websites. However, the information available can be outdated.
Nothing is more frustrating than scouring a database for properties that meet your criteria, founding a property you love, and realizing the listing is no longer active.
Using a reputable MLS site hosted by a real estate broker ensures that the information you access is current.
While home buying websites do not always offer the most up-to-date information, they offer some useful tools, and in areas where local databases do not offer many listings, you may also want to check home buying sites.
How to Access MLS Listings for Buyers
As a buyer, you can access listed properties on the MLS. However, the information available is limited. For example, you can't access the backend view members see with lock box codes, showing times, and other information you need to view the house.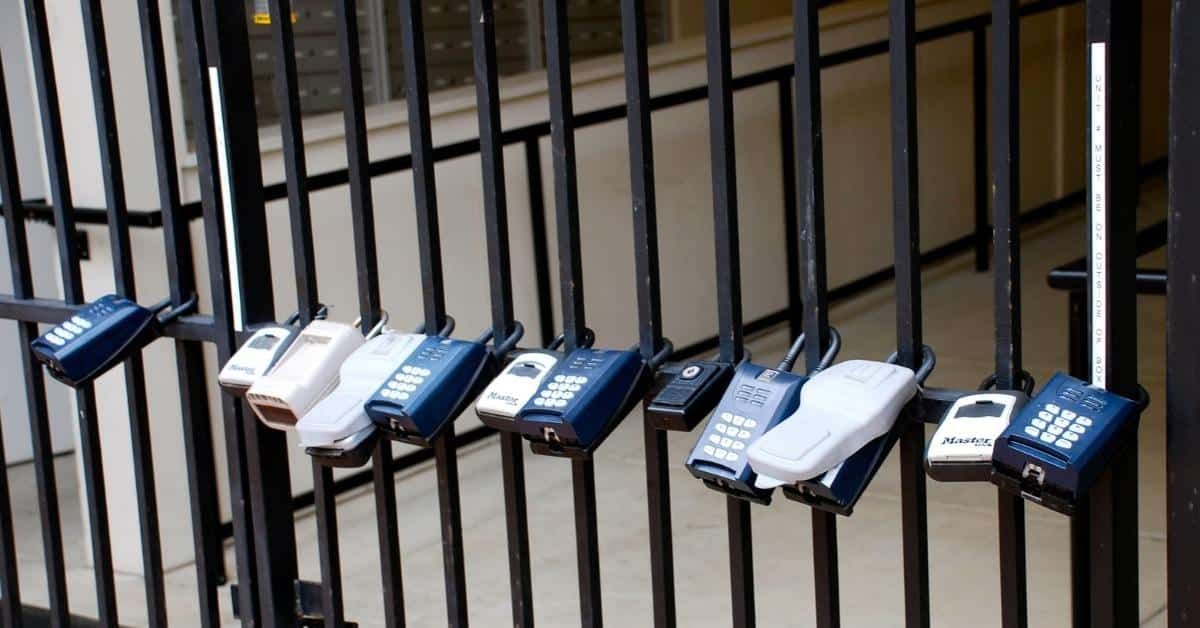 Work With A Local Real Estate Agent
You need to hire a realtor if you want access to more details. You can contact the agent on a property you are specifically interested in. Or, you can work with a buyer's agent who will pull listings based on your criteria and forward them to you.
Your buyer's agent will save your specific searches and send them to you regularly until you find a property you like or tell them you are no longer interested in buying.
Use a Public MLS Database
If you are conducting an initial search and are not yet working with an agent, you can search the MLS yourself. You can also conduct your searches and forward listings to your agent.
Use Real Estate Websites
You can also search large real estate listing sites like Redfin, Zillow, Realtor.com, or lender listing sites. Often, you can select filters on these sites, set up and save searches, save your favorites, and share the listings with your agent directly from the site.
Pre-Foreclosure and Foreclosure Listings
When searching for properties, one of the only times that alternative sites are a better source than an MLS is when you are looking for properties that are in foreclosure or pre-foreclosure. For these properties, you may find better results on sites like:
Housing and Urban Development (HUD)
Department of Veterans Affairs
Federal Deposit Insurance Corporation
Internal Revenue Service
U.S. Army Corps of Engineers
Customs
U.S. Marshals Service
Department of Agriculture Rural Development
The listings on these sites give information similar to MLS data, buying and bidding requirements, property information, room dimensions, property age, estimated value, and more.
How to Search MLS Listings
One of the most critical aspects of accessing an MLS is knowing how to search for listings. These sites often have numerous filters, which make it easier to find properties that fit your unique criteria. However, if you are unaware of how to conduct a search using these filters, you may eliminate properties that are a good option.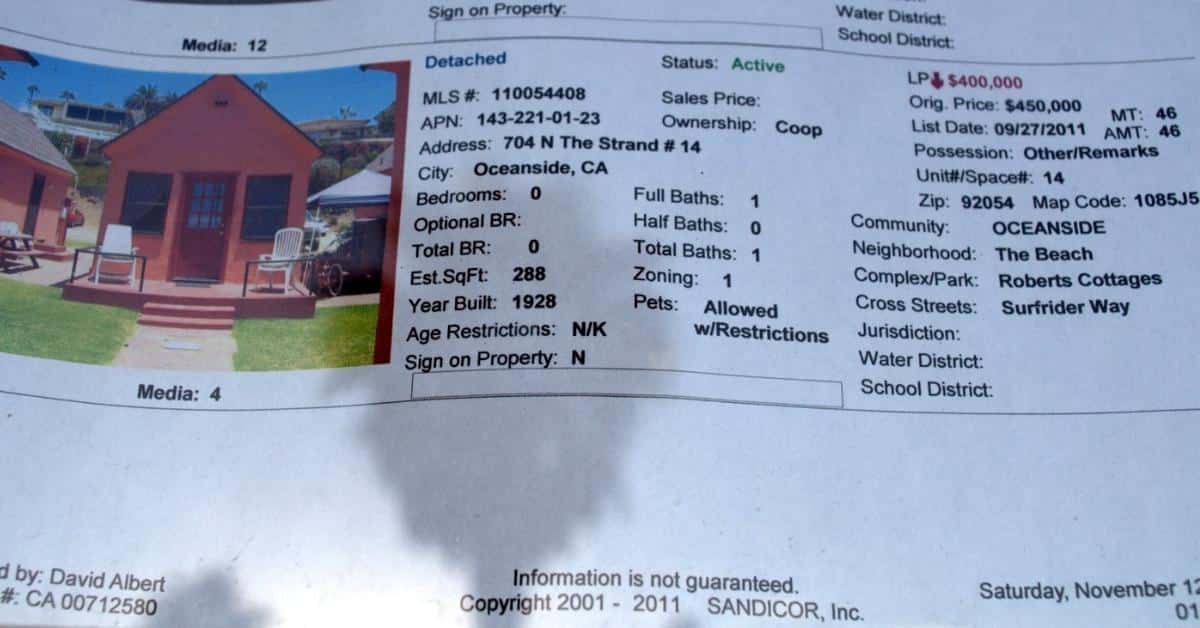 Some of the many filters you can select include:
Number of bedrooms and bathrooms
Listing status: For sale, sold, recently listed, under contract, sale pending, etc.
Square feet
Lot size
Maximum and minimum pricing
Listing type: Single-family, multi-family, condo, apartment, acreage, vacant lot, commercial
Number of days on the market
Subdivision
Zip code
Map key
City
Parking spaces
Garages
Financing type
Style: Contemporary, traditional, Mediterranean, Spanish, Victorian, French, Georgian, Ranch, Split
Stories
Year built
Price per square foot
Amenities: Pool, tennis court, sprinkler system, spa/hot tub, wheelchair accessible, green certified, energy efficient, garage apartment/guest house, smart home
Lot Type: Corner, cul-de-sac, wooded, yard, greenbelt, water view, lakefront or waterfront
As you can see, there are numerous filters you can choose from, and that can make searching the listings complicated. To receive the most results that fit your criteria, you will want to select the features you want, but do not select every single amenity you are interested in unless you only want to access the limited homes that fit those criteria.
If features are not essential to you, you should not utilize the filters for them. Many listings on the MLS may include the features you want. However, the MLS will not return those properties if the agent does not list that specific amenity by selecting it when they submit the listing.
Search by Listing Price and Location
The best way to find all the properties that fit your criteria is to select the filters for location and price. Those filters will return everything in your price range, and you can go through them to see which properties interest you.
Narrow Your Search
Once you know what is available, you may want to select additional filters if your search returns many results. Some of the filters you may want to add could include bedrooms and bathrooms, especially if you must have more than one bedroom and bathroom.
Sort the Results
After your search, you can sort the results by different filters. For example, you can sort from:
Lowest to the highest priced
Year built
Square footage
MLS area
Subdivision
Newest
Keymap
Why Do Realtors Need to Access MLS Listings?
If you are a real estate agent, you must access MLS listings. Customers will contact you regarding listings they find on the local MLS. They will want to view properties, and while you can call the listing agent, they will likely tell you the information you are trying to access is on the local MLS.
Experienced brokers and agents will not take you seriously if you tell them that you are not a member of the MLS, primarily if you work in a large market like Los Angeles, Houston, New York, Chicago, or any other central metropolitan area.
Property Showing Information
Property showing information is only available to licensed realtors who are members of the MLS. This information is only available to licensed professionals due to security concerns.
Giving the public information that makes it possible to access vacant homes, as well as details about which properties are vacant and which are owner-occupied, could be a significant security concern. It would also make it easier for squatters to occupy properties.
MLS Marketing Tools
In addition to allowing members to access MLS real estate listings and a platform to list properties on which a realtor is acting as the selling agent, MLSs offer other valuable tools for marketing and managing listings.
Some even act as a customer management system (CMS) so realtors can keep track of the listings they are selling and home purchases on which they are working with the buyer. Additionally, these platforms may include useful marketing features or even feed customers directly to agents who pay for upgraded or premium access.
How to Access MLS Listings for Realtors
Realtors can register with any MLS to which their broker belongs. To join, you and your broker need to submit information, and you will need to pay an initial setup fee. Then, you need to pay a monthly, quarterly, or yearly membership fee to continue to access MLS listings on the site.
What MLS Should Agents Use? 
It is good to join the most popular wide, reaching MLS in your coverage area. The fees for these MLS sites may be higher. However, using the MLS with the most traffic and listings in your market gives you access to more potential buyers for properties you list and access to more available properties to present to your homebuying clients.
Generally, sellers want to work with an agent that can list their property on the most popular MLS in their city or region because that means they will likely sell their home faster. In 2021, 51 percent of buyers found their own future house using the internet. Other listing locations make up a significantly smaller percentage of homes sold.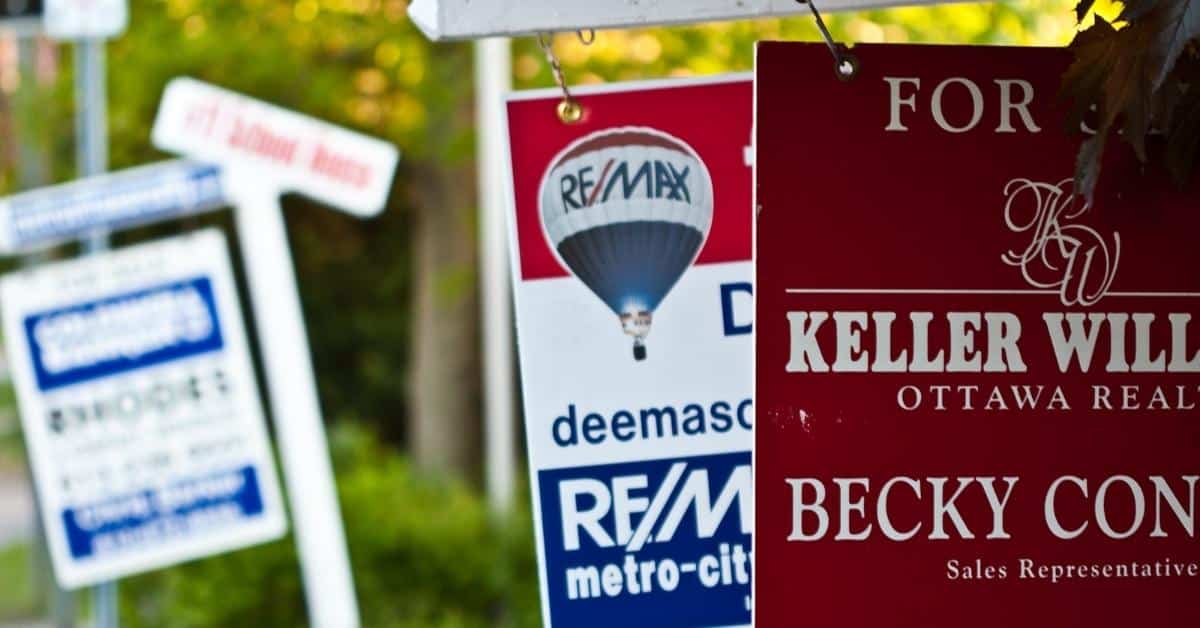 Below is a list that shows the top search methods buyers used to find their future home:
Internet home listings: 51 percent
A buyer's agent: 28 percent
Referral by friend, relative, or neighbor: 6 percent
Home builder or builder agent: 6 percent
Open houses or yard signage: 4 percent
Through a seller: 3 percent
Newspaper print ad: 1 percent
Is There a National MLS?
There is not a national MLS. Some services consolidate data from MLS listings across the nation. However, there are no actual MLSs that combine all of this data.
That will likely change in the future. The National Association of Realtors (NAR) currently has a fund and is working on developing a nationwide MLS site. However, the exact date that the site will be available for realtors and consumers to access MLS listings across the country is unknown.
Who Governs MLSs? 
MLS requirements are set forth by the National Association of Realtors (NAR) and the Council of Multiple Listing Services (CMLS). These two organizations give brokers a set of requirements for developing an MLS.
What Other Information is Available When You Access MLS Sites? 
In addition to conducting property searches, consumers can look up information to help them choose a realtor. Most larger MLSs include realtor data, including: 
Number of listings a realtor has sold 

Contact information

All properties an agent currently has listed

Agent brokerage information

Reviews

 

License information
So, you can use the MLS to ensure that the realtor you hire does hold the necessary licenses in good standing.
What Action Can Consumers Take if MLS Listing Data is Deceptive? 
One of the requirements for MLS listings is that they accurately describe the property. As a buyer, you are responsible for verifying all information and doing due diligence, like:
Closing with an escrow company
Buying a title policy
Having an inspection report completed
Verifying deed restrictions
Checking HOA fees
Verifying which schools serve the property location
However, if an agent is knowingly including or excluding data in an attempt to misrepresent the property, you have a few options. You can contact the MLS provider directly and file a complaint or contact the state licensing agency to report the agent.
Before filing an official complaint, it is a good idea to contact the agent and let them know that the information they have on the listing is inaccurate. Filling out a listing submission can be tedious, and most errors are oversites, or the realtor may not have been given accurate data by the seller.
So, allowing them to fix the issue before filing a report that could result in adverse action against the real estate agent is a good idea.
FAQs About How to Access MLS Listings
Check out these frequently asked questions about accessing MLS listings to learn more about these helpful property databases and how to work with them.
Can I Use MLS for Free? 
You can search for available listings on most MLSs for free as a buyer. You will have to pay for a membership if you are a licensed agent who wants to access realtor-only information. You also have to pay to list properties on the MLS. However, with your membership, you have access to search and list properties.
Does Zillow Pull from MLS?
Zillow pulls data from MLS listings across the nation using a resting API. While Zillow and other similar reputable sites pull information directly from MLS data, the information is not as current. When a seller accepts a contract, the seller's agent changes the status of the property to 'pending' or 'under contract.'
Doing that immediately changes the status on the MLS. However, it does not immediately change the information on sites like Zillow.
Zillow information does update pretty regularly. However, it does not include information for showing the property.
Less popular listing combining sites may give utterly inaccurate information. Additionally, sites like Redfin and Zillow often include data about unlisted properties and estimated listing prices. These off-market listings often include photos from the most recent listing for the property, as well.
Sifting through off- and on-market homes can be exhausting and frustrating because a home you think is available may just be off-market data the company is providing.
Is There an API to Access MLS Data?
MLS sites have API keys available for developers to develop home buying sites and apps. However, when you access MLS data through an API key, you only receive the information that is available to the public. Private realtor information is only shared with licensed realtors to protect the homeowners and encourage buyers and sellers to work with a member of the MLS.
Is MLS Better than Zillow?
Zillow is useful for finding property value estimates, comps, and other data. However, the most updated and complete information is available through multiple listing services.
Do You Know How to Access MLS Real Estate Listings?
Following these suggestions will help you navigate MLS sites and find valuable listings if you want to purchase or research properties. However, if you are selling your home, you need to work with an agent with the access and knowledge to submit your property correctly.
You can access MLS realtor directories to find a reputable agent in your area who will gladly help you add your listing and market it to other realtors through their other available channels. So, while it might be tempting to cut out the realtor to save money, in the long run working with an agent who knows how to access MLS databases will likely lead to you selling your home faster, at a higher price.