Listening to real estate podcasts by trusted industry professionals can help you gain an edge in a competitive market. The hosts have years of experience finding, listing, and managing properties. 
If you want to know the best real estate podcast to listen to, read this guide. It gives in-depth information on the hosts, topics covered, and best episodes. 
Who Should Listen to Real Estate Podcasts?
Anyone new in real estate can benefit from the advice of more experienced realtors and investors, especially if you do not have a mentor. Real estate is an industry where a knowledgeable mentor is invaluable. 
What Can You Learn From Real Estate Podcasts?
You can learn a lot from real estate podcasts. Whether you are a new realtor, a real estate wholesaler, or an experienced investor, podcasts contain a host of helpful information. 
Investing Tips
You can benefit from insider advice no matter where you are on your investment path. If you do not have a network of investors to share tips with, podcasts can be an excellent resource. 
Rehab Advice 
Rehabbing advice can be hard to come by. Some tips can help you save thousands of dollars on home renovations. So, educating yourself by listening to podcasts is an excellent idea if you are planning on flipping properties. Rehabbing podcasts give insights into how to save money on renovations, the latest color and style trends, where to spend the most money, and more. 
Lending Resources
Getting a loan for a single-family home is pretty simple. Loans for multifamily properties are sometimes more challenging. Investment podcasts contain incredible information about private lending, equity share real estate deals, and other unconventional loan options. 
Investment Ideas
When you are new to real estate investing, it can be challenging to learn the many ways to get into the business. Podcasts have a ton of information about different ways to invest in real estate. 
There are many ways to start in the real estate business, from flipping homes, renting properties, wholesaling, and purchasing syndicated real estate. Knowing the ropes for each of these avenues takes time. Traditionally, you had to get this information from an insider. 
Realtor Coaching
New realtors can also learn a lot from top podcasts. There are even podcasts that are geared towards coaching new agents. These shows cover issues specific to real estate agents, like how to get more traction for your listings or expert tips for finding properties for investors.
Best Real Estate Podcasts for Realtors
Podcasts help realtors stay up-to-date on the latest industry news and trends. They also offer motivational, team building, and best practice education for agents of all experience levels.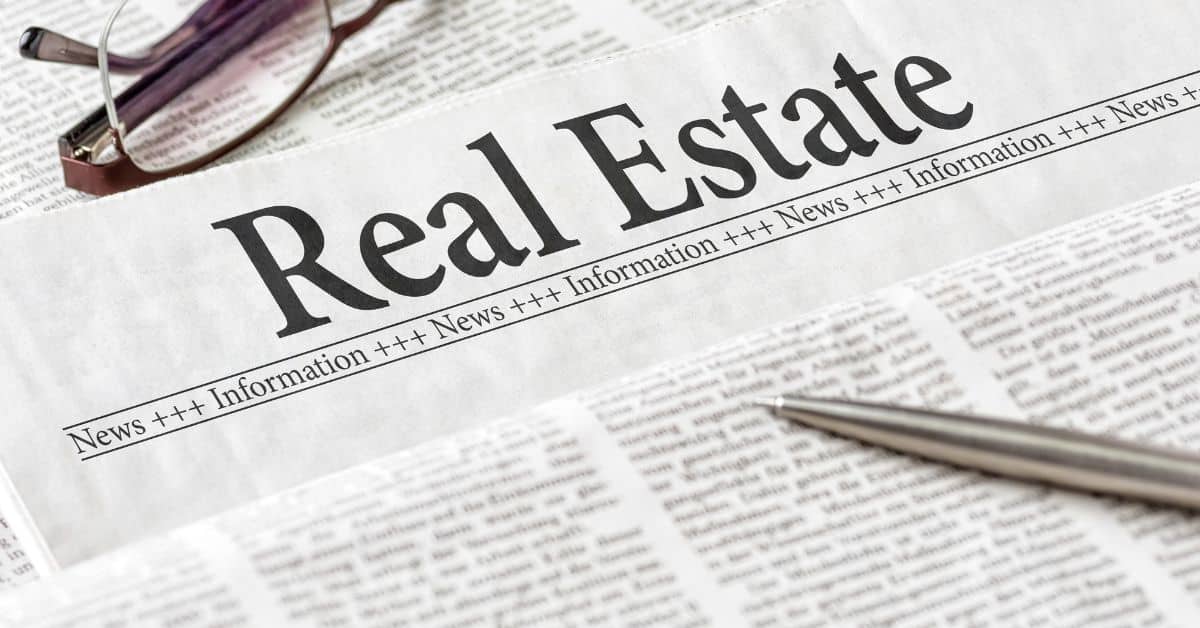 #1 Real Estate Rockstars
Real Estate Rockstars is a favorite podcast of realtors around the world. Agents in more than 100 countries listen to the podcast, with more than four million downloads. The episodes feature interviews and insights with successful top-earning agents who give valuable advice on how you can be a successful realtor, even with little to no experience. 
Best Episode: #616 - Clear Six Figures Your First Year as a Real Estate Agent with Julia Nyman
The Episode features Julia Nyman, who made $35,000 per year before becoming a realtor. In her first year as an agent, she cleared six figures, and she shares her experience and valuable tips to help realtors follow in her footsteps in this Episode. 
#2 Real Estate Coaching Radio 
Real Estate Coaching Radio hosts Tim and Julie Harris share their experience of successfully coaching thousands of real estate agents across the United States. The show has daily episodes, so there is always something new to learn. 
Past episodes have included things like: 
Best Episode: New Market Survival Guide
You will want to listen to this Real Estate Coaching Radio episode if you are entering a new real estate market. It gives you information for building your real estate business in different areas and ways to stay on top of the latest market trends. 
#3 The Tom Ferry Podcast Experience 
Tom Ferry is a real estate and business expert who has successfully coached thousands of people. These podcasts are meant for real estate agents and business owners, and they give valuable tips. The episodes feature different real estate professionals and witty stories, so they are interesting. 
Best Episode: Fostering Trust and Loyalty Beyond the Closing Table
New agents can benefit from listening to the 'Fostering Trust and Loyalty Beyond the Closing Table' episode by The Tom Ferry Podcast Experience. In the Episode, Tom Ferry advises on maintaining relationships beyond the closing table. 
Learning to build relationships that last after you close is so important as a new agent. It means the difference between constantly searching for new clients and having established clients call you over and over as they buy real estate.
#4 Super Agents Live - Selling Real Estate
Super Agents Live gives you direct access to advice from agents who sell more than $50 million per year. You would normally have to work for years to meet these people if you ever have the opportunity to get them in the same room. By listening to Super Agents Live, you get access to insider information from top earners regularly. 
Best Episode: How to Close 50 Deals Your First Year with Deborah Spence
In this episode, a single mother of two discusses how she is closing 50 deals in her first year with no prior real estate experience. The show covers tips for marketing on a shoestring budget, staying motivated when the industry challenges you, and other topics to help you close 50 deals in your first year as an agent. 
#5 Massive Agent Podcast 
The Massive Agent Podcast teaches listeners about lending and real estate topics. It is for real estate agents, mortgage lenders, and anyone who wants to learn more about how these two industries work together. Knowing how to get your clients financed is extremely important. It can mean the difference between you selling homes and spinning your wheels. 
Listen to the Massive Agent Podcast, you can learn a lot about financing options, bank programs, and the qualifying process. You will also get tips for taking your real estate hustle to the next level. 
Best Episode: #72 - Two Agents Successfully Using Facebook Ads in Very Different Ways
Episode 72 of the Massive Agent Podcast covers how two agents use Facebook ads to market their real estate businesses differently. It is a great episode for anyone looking to expand the reach of their real estate business with social media ads. It also shows how different agents can think outside of the box to produce results. 
Best Real Estate Podcasts for New Investors
New investors can benefit from the advice of more seasoned professionals. However, accessing these individuals can be challenging, especially when you are just starting the business.
Podcasts are an incredible way to access information from investors with plenty of experience and a proven record of investment success. You can learn new investment ideas and avoid pitfalls by listening to these podcasts. 
#6 BiggerPockets Real Estate Podcast
BiggerPockets has a successful series of podcasts, including BiggerPockets Real Estate, Money, and Investing. The BiggerPockers Real Estate podcast has dozens of episodes that explain real estate topics through interviews with real investors. 
Best Episode: #90 My First Real Estate Investment w/ New Investors Matt, Romeo, and KC podcast episode feature three new investors. They share their first investment experience, and the Episode contains valuable information. 
#7 Rental Rookies
Host of Rental Rookies, Emily Du Plessis, went from knowing nothing about real estate to owning multiple multifamily properties. The Rental Rookies podcast shares her experience and advice on how new investors can find financing to expand their rental property portfolios, tax topics, advice on putting property in a trust, and more. 
Best Episodes: #127 - The 1% Rule, Creating an LLC, and Other Tips for Investing in Rental Properties
In episode 127 of Rental Rookies, Emily Du Pessis shares information about using the one percent rule to determine the value of a property and starting an LLC to protect your real estate investment business. The information in this Episode is extremely useful if you are starting an investment business. 
#8 - The Remote Real Estate Investor
The Remote Real Estate Investor podcast shares valuable information about remote investing. The opportunities available for remote investors differ vastly from those available to local investors. The show covers equity share investing, real estate syndication, and vacation rentals.
Best Episode: How to Succeed in the Vacation Rental Investment Market
Vacation rentals are a huge industry. As the vacation industry is recovering from the COVID-19 pandemic, investors have new opportunities. In this episode of The Remote Real Estate investor, Shawn Moore shares valuable lessons from his experience in the vacation rental industry in 2008. His experience serves as a warning to other investors and gives a ton of helpful information for newbies. 
#9 - Rental Income Podcast With Dan Lane
Dan Lane, the host of Rental Income Podcast, interviews everyday rental property investors. It provides an excellent education for people who are new to the real estate industry and tips for getting started. 
Best Episode: #347 - Best Landlord Interviews of 2021
In the 347th Episode of Rental Income Podcast With Dan Lane, the host interviews landlords to uncover details about the current rental market, how to get financing for buying properties, and the best property types for rental investments. 
#10 - The Real Estate Guys Radio Show
The Real Estate Guys Radio Show hosts have been sharing investment tips since they first aired on traditional radio in 1997. The hosts are Robert Helms, a professional investor, and Russel Gray, a financial strategist. Both have years of experience and offer weekly advice that is time-tested. 
Best Episode: Lessons from Six Decades of Real Estate Investing
Lessons from Six Decades of Real Estate Investing is an episode that interviews an investor with more than six decades of experience in different real estate business ventures. You can learn a lot about how to adapt to changing markets. 
Best Coaching Real Estate Podcasts
Real estate is an industry where you do not have to reinvent the wheel to be successful. You can follow proven methods to succeed if you have a coach who knows the ropes, or you can listen to these podcasts.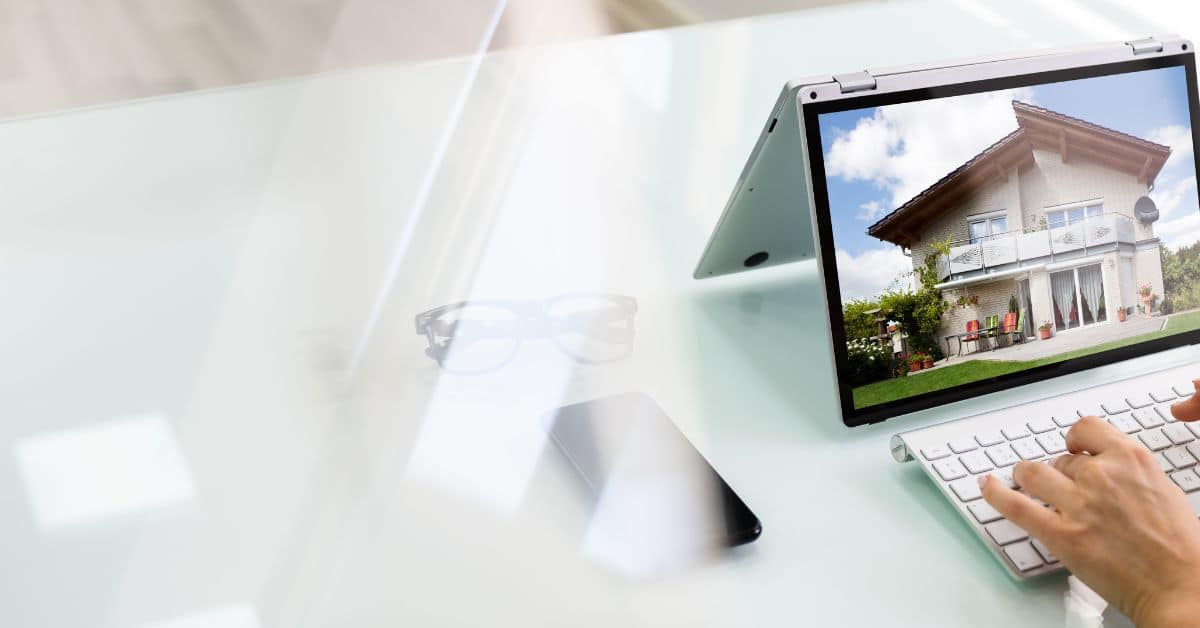 #11 - BiggerPockets Money Podcast
BiggerPockets Money Podcast covers financing investment deals, managing a real estate investing business, marketing, and more. It offers excellent advice for industry professionals who lack a mentor or coach. 
Best Episode: #42 How to Invest in Real Estate with/ Joshua Dorkin and Brandon Turner
In this episode, two real estate financing experts, Joshua Dorkin and Brandon Turner share their experiences, tips, and industry secrets to help you learn how to save for real estate investments and acquire financing.
#12 - Real Estate Training and Coaching School 
Tim and Julie Harris, the hosts of Real Estate Coaching Radio, present Real Estate Training and Coaching School with episodes covering a wide range of topics ideal for new and seasoned investors. It is the number one daily real estate podcast with millions of downloads.
Best Episode: 20 Secret Prospecting Rules that Will Boost Your Momentum
Prospecting is one of the most challenging areas of real estate. In this Real Estate Training and Coaching School episode, listeners learn valuable insights about how they can use prospecting to gain momentum and ways to prospect that many new agents do not know. 
#13 - The Smart Real Estate Coach Podcast
The Smart Real Estate Coach podcast aims to support industry professionals who do not have a team to help them succeed. The show features interviews with professionals in different industries, so you do not just gain insight from real estate professionals. 
Best Episode: Thriving in Chaos, Think Like a Shark with Kevin Harrington
One of the original 'sharks' on Shark Tank, Kevin Harrington, is a guest star in this Episode. He shares incredible insights about pushing boundaries and launching businesses. The show is informative and exciting. 
#14 - GSD Mode
GSD Mode is another podcast that offers insights from guests in different fields, including real estate, health and fitness, and entrepreneurs. All of the guests on GSD Mode have in common is that they are all leaders and top performers, the kind of people with the mindset necessary to succeed in anything they do. 
Best Episode: Santiago Arana's From Living on a Couch to Selling $300 Million+ Yearly in Real Estate
As you can imagine, Santiago Arana, a real estate agent who went from living on a couch to selling hundreds of millions in real estate each year, has a ton of information that investors can use. If you need a boost of motivation or guidance for taking your business to the next level, this episode is for you. 
#15 - Team Building Podcast 
The Team Building Podcast is a must for agents who want to build a team. It features interviews with brokers, real estate team leads, and thought leaders. The host experienced real estate investor, Jeff Cohn, who conducts the interviews, also has an impressive track record. 
Best Episode: More Than a Buzzword: How to Build the Culture of a Dominant Team
This Episode discusses how to build the culture of a winning team. If you are building a team of agents, you need to listen to this Episode. It gives you ideas for building a culture that continues to serve your business and helps instill values in your agent team members. 
Best Overall Real Estate Podcasts
There are numerous ways to get involved in the real estate market. However, knowing where to start is often a challenge. You need to find out where you fit in. If you do not know what niche you are most interested in pursuing, you can likely find help in these podcasts. 
#16 - The Lifetime Cash Flow Through Real Estate Investing Podcast
The Lifetime Cash Flow Through Real Estate Investing Podcast connects you with a variety of real estate business people. Some guests from which you may receive valuable insights include syndicators, lenders, property managers, and rental property owners. 
Episodes feature different viewpoints and cover various topics, making this one of the best overall real estate podcasts. 
Best Episode: #435 - Swapnil Agarwal - 20,000 Doors in Six Years 
In 20,000 Doors in Six Years, you will hear stories from successful agent Swapnil Agarwal. He shares insights on virtualizing your team, managing cash flow, setting goals, going after deals, and more. The Episode is for people who want to advance their real estate business and are ready to take serious action. 
#17 - Think Realty Radio 
Think Realty Radio is a weekly podcast that helps people adopt the winning mindset needed to be successful in real estate. It also features interviews with secrets from lenders, property managers, real estate investors, and marketing professionals. 
Best Episode: #226 - Secrets from a Private Lender
You need to watch this Episode if you are considering using private lender financing to get into real estate investing. It gives information only a private money lender would know and tips for working with a private lender. 
#18 - RentPrep for Landlords
Rental property investors can learn a lot from RentPrep for Landlords. The host, Andrew Schultz, discusses tenant issues, evicting squatters, and methods to prevent landlords from getting burnt out. 
Best Episode: #92 - Night School: Using Free Google Tools for a Better Landlord Business
The 92nd Episode of RentPrep for Landlords is a top pick. It gives landlords insights into free Google tools that can help landlords generate more leads, track traffic, and more. If you are looking for tools that you can use to expand your rental business without having to pay anything out of pocket, this Episode will help. 
#19 - Epic Real Estate Investing with Matt Theriault
Epic Real Estate Investing follows the teachings of famous business motivational speakers like Robert Kiyosaki, author of 'Rich Dad, Poor Dad.' it offers valuable financial management advice, key real estate information, and unique investment strategies. 
Best Episode: #410 - Start Up - The First Level of Real Estate Investing
Episode 410 of Epic Real Estate Investing with Matt Theriault is all about the first level of real estate investing. It gives key information for people in this stage of their investment career and tips to help them break into the next level. 
#20 - America's Commercial Real Estate Show 
America's Commercial Real Estate Show covers unique topics that most real estate podcasts do not cover. The show's host, Michael Bull, interviews industry professionals on a variety of topics about commercial real estate, including market trends, real estate news, strategies, IRS topics, and forecasts. 
Best Episode: Construction Costs Impact on Economy and Real Estate
In this episode, Michael Bull and his knowledgeable guests discuss the impact of rising construction prices on the economy and investment opportunities. They also discuss how recent major storms impact construction prices. If you are in an area affected by significant storms, this Episode will be of particular interest to you. 
Are You Ready to Learn from the Best Real Estate Podcasts? 
Real estate podcasts are not a replacement for a mentor with industry experience. However, they can connect you with valuable information at the onset of your career and throughout your experience as an industry professional. 
Finding a qualified mentor willing to work with you is often challenging before you have any deals under your belt. Brokers or agents willing to teach you what they know usually want to see that you are serious about your business, and with no knowledge or deals under your belt, that can be difficult. 
By listening to podcasts with interviews from some of the top earners in real estate, you can learn valuable lessons and start making moves in the real estate field. Most of these podcasts also have Facebook and investor groups you can join to connect with other investors and discuss topics covered in recent and past episodes. These communities are excellent places to ask questions and further your knowledge.
So, give them a listen if you are still on the fence about real estate podcasts. Each show follows a different format and pace, so it may take a little while to find the right match. But, when you do, the information you can tap into can help to take your career to new heights if you are a realtor or get off to a good start on creating a long-lasting portfolio of income-generating properties if you are investing in real estate.