Knowing how to find property owners is a valuable skill. It gives real estate investors interested in purchasing pre-foreclosures the ability to contact homeowners and negotiate a deal. Real estate wholesalers and property developers also benefit from knowing how to locate the property owners for houses they want to acquire.
So, we created an in-depth guide with tips and tricks for finding out who owns a home, the lot and block of a house, methods for finding property owners, and more. Keep reading to learn everything you need to know about locating property owners and how it can help you add more valuable properties to your investment portfolio.
How Do You Find Out Who Owns a Home?
The simplest way to determine who owns a home is to conduct a search on the local tax collector's website. Each county has a tax assessor. In most counties, the assessor has a website where you can search for properties by owner name, address, and lot and block.
If you know the property address, locating the record owner may be as simple as searching for the property on the tax assessor-collector site. Often these databases provide the owner's name, mailing address, and phone number.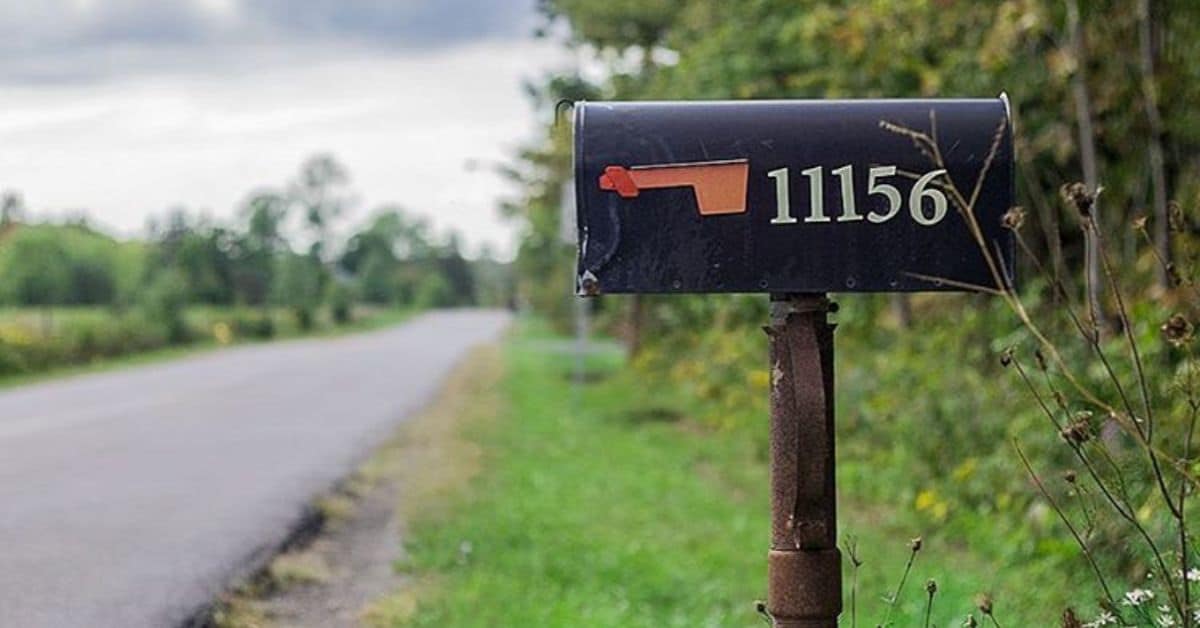 The information included comes from deed recordings and forms the owner files with the tax office. Additionally, some tax offices also have records for the previous owners.
How Do You Find the Lot and Block of a Property
Finding a property's lot and block or legal description is vital if you want to research property records or liens against a specific home. Most real property records use legal descriptions instead of physical addresses. So, the only way to identify instruments filed against a particular property is to know the lot and block.
The lot and block information are relatively simple to locate if you have the property address. You can start by searching the tax assessor website for the county of the home. The information should also be available on the appraisal district website.
Appraisal district sites typically share the same physical property information as the tax assessor. The only difference is appraisal district sites rarely show tax data. However, either is a helpful tool for identifying the lot and block of any property in the jurisdiction.
4 Methods to Find Property Owners
While the owners of most properties are available on public tax sites, that is not always the case. So, industry professionals utilize several methods to locate owners.
Method 1: Search Public Records to Find Property Owners
Public records offer a wealth of information. Before investing time in other methods, you should first see what information is publicly available.
Check the Tax Assessor-Collector Site for the Current Owner
As previously mentioned, tax assessor-collector records are online in most counties. A quick search for a property address should provide tax data, including the current and previous owners.
Call 411 to Look for Publicly Listed Phone Numbers
Few people call the operator to ask for a phone number these days. However, 411 is a valuable tool when trying to locate someone. You can ask the operator to provide you with phone numbers associated with the target address.
It is important to note that any previous owner or tenant could have a phone number attached to the address. So, if you plan to contact the person to negotiate a real estate transaction, you will need to verify that the party you are getting is the property owner.
Check the Phone Book for Home Owner Contact Information
Checking the local white pages or residential phone book may provide the necessary information. While most phone companies do not pass phonebooks out to each property owner like they used to, you can usually request a copy of the local phonebook.
Search for Property Owners in Online Property Record Databases
There are online records databases that you can utilize to find property owner information. Some of these sites offer more valuable data than others. So, if the tool you use requires a membership, do some research to ensure it is worth the money.
Find Property Owners with Probate Records
When a property owner passes away, the probate court handles their property's division. Often, heirship affidavits are filed during the probate process. These affidavits give detailed information about the owner's living heirs and the rightful owners of the property. So, these searching probate records can help you identify the legal owners even if they are not the current deed holders.
Find Property Owners with Divorce Records
When a couple gets divorced, the family court is responsible for awarding interest in any property the parties owned to one or both members of the marriage. In these cases, a deed should be recorded, changing the vested interest in the property to the rightful owner. However, that is not always done as part of the divorce process. So, checking divorce records may give insight.
Search National Land Records
The United States government keeps national land records that include mineral maps, town surveys, and other valuable information you may need to locate land owners. Searching national land archives is especially useful if you are looking for owners of a property that has been abandoned or vacant for extended periods.
Method 2: Familiarize Yourself with the Neighborhood
Suppose you are investing in rural areas or smaller counties that have not made their property records available online. In that case, you may need to use more personal means to identify property owners.
Scope Out the Neighborhood
If you want to acquire properties in a specific neighborhood, it can be a good idea to familiarize yourself with the area. Drive through to see if any homes look like they may be vacant or unmaintained.
Keep a list with notes on the properties you may like to buy. Check to see if cars come and go, whether or not the lights are on, and if the homeowner keeps up with the yard maintenance.
Talk to Nearby Neighbors
Talk to neighbors to find out if there are any distressed properties in the subdivision and if they have contact information for any homeowners who want to sell their homes.
Talk to Members of the HOA
Homeowners association managers should not give out personal information, but often they do. If you already own properties in the neighborhood, the manager may tell you about homeowners with violations or unpaid assessments. However, they are unlikely to give out personal contact information for the owner without their consent.
Send a Formal Letter to the Owner of Record
Sending a letter to initiate contact with a homeowner can't hurt. They may or may not pay attention to the correspondence when they receive it in the mail. However, there is a good chance that sending a personally addressed letter will grab their attention, and if they are interested in doing business with you, they are likely to reach out.
Method 3: Work with a Professional
It may be necessary to hire a professional to locate property owners for you in certain situations. While no industry professional will do this work for you for free, the fee you pay them may be worth it if it helps you purchase a property at a desirable price.
Use a Private Investigator or Skip Tracer
If you need to find the owner of abandoned property, a private investigator or skip tracer may be your best option. These professionals use tools regularly to locate people and can often do so more quickly, saving you valuable time.
Hire a Local Realtor
Realtors often know a lot about the areas where they sell. If you cannot locate a property owner, talk to the realtors in the area to see if they know the homeowner. A realtor should be more than happy to help you contact a property owner with a purchase offer, even if the property is not currently listed.
Contact a Title Company
Technically, title companies are not supposed to conduct title searches on properties without opening title. However, if you have a relationship with a title company or escrow officer, they may be willing to provide you with a title search if you are willing to pay a fee.
Use a Real Estate Wholesaler
Real estate wholesalers are individuals who locate properties and sign a contract with the owner, which they later assign to an investor. Often wholesalers are very knowledgeable about the neighborhoods where they do deals. So, working with a real estate wholesaler can be beneficial if you are looking for property owners to buy homes in a specific area or neighborhood.
The fees wholesalers charge depend on the property type and value of the deal. However, the typical fee is a few thousand dollars, and if they can do the leg work to get the property under contract, it can be well worth the expense.
Method 4: Use Search Engines and Neighborhood Apps
Search engines and apps meant to connect local homeowners can be very helpful for getting in contact with property owners.
Nextdoor or Neighbors
Nextdoor and Neighbors are two popular applications that connect verified property owners in specific neighborhoods. If you are a local, you may use this popular social platform to gain information about other homeowners in your community.
Google Search
Google may seem like the first place someone would look when trying to locate someone, but it is also often overlooked. Searching for most property addresses will return numerous records for individuals who previously lived there. If you are having trouble reaching the property owner directly, you may have luck contacting the current resident living at the property. If they are renting, they should have contact information for their landlord or be able to relay a message to them for you.
How Do You Find Out Who Owns Land Around You?
Land records can be more challenging to navigate because the property addresses and legal descriptions are sometimes harder to identify. So, if you are looking for the owner of a piece of land, you may need to pull a plat map. These are maps of larger areas that show each property.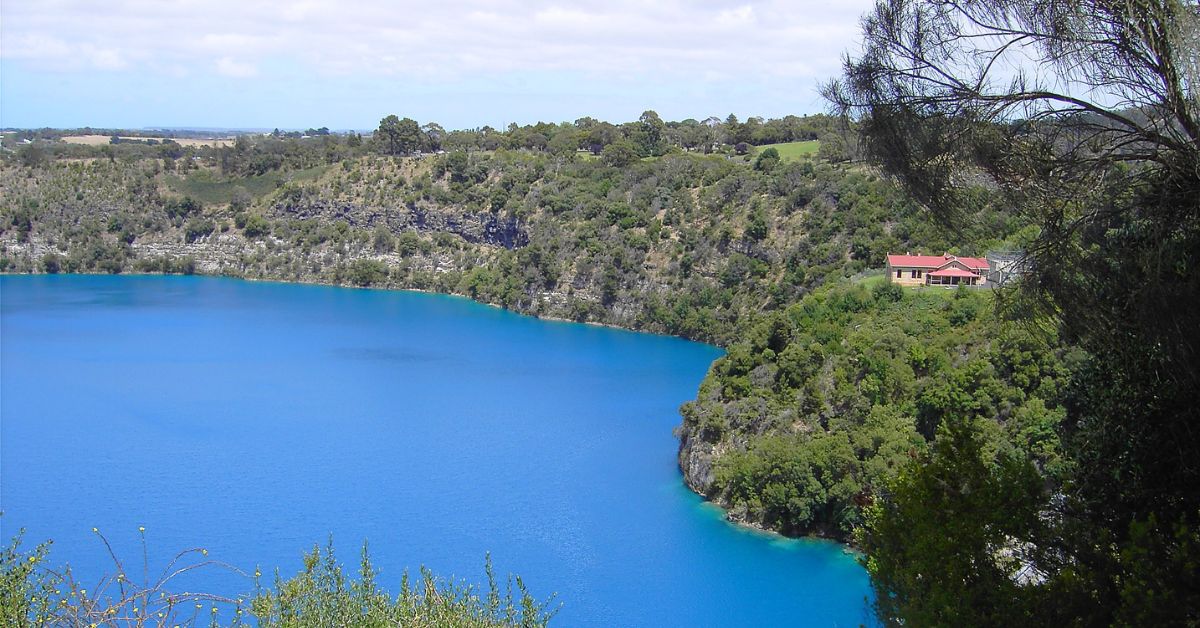 After you identify the property and have the legal description, you can use that information to search public records for the landowner. The people can be your best resource in rural areas or small towns. Developing a relationship with people who know the area is one of the best ways to gain insight into the local land owners.
How Do You Find Property Owners with Mineral Rights?
Mineral rights are a factor few investors focus on because most properties are conveyed with mineral rights exceptions today. However, identifying the legal owner of mineral rights can be valuable if you purchase acreage or develop a large tract of land.
Mineral right ownership is more challenging to track, though. So, it requires additional knowledge and expertise.
When searching for these lucrative land rights, you must first identify the property's legal description. You will likely need to pull records that predate online real property databases. However, you can start by searching what is available online for Royalty Deeds, Quitclaim Deeds, General Warranty Deeds, and Special Warranty Deeds.
Check each for verbiage that pertains to ground or surface rights or oil and gas royalties. You can also check each deed for 'exceptions and restrictions' until you identify the last deed that conveyed the property without mineral rights exceptions.
From there, try to find the deed that last conveyed the mineral rights. Often mineral rights owners may not even know they own those rights until an energy company plans to drill or mine on the land. Oil and gas companies hire 'landmen' who have experience conducting these searches and know how to identify the lawful owners.
If you are having trouble verifying the genuine mineral rights owner, you can hire a professional landman to search for you. However, their services are often costly.
Some owners use a tax company to help hide their information on public data sites. When an owner does this, it can be much harder to locate them.
To identify the owner of a property when no data is available on the appraisal district or tax assessor site, first, determine the lot and block. Then, search real property records tied to the legal description.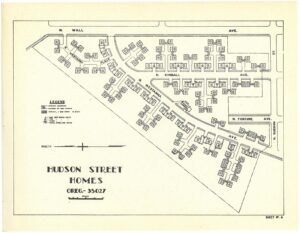 You should be able to pull the most recent deed with the property owner's name. You can then use the owner's name to find their contact information.
Is It Legal to Find Property Owners?
In most jurisdictions, it is not illegal to contact property owners. However, it is crucial to check state and local laws or consult with an attorney if you are unsure about contacting a homeowner.
Unlisted Property Owners
It is not uncommon for public officials, business owners, doctors, lawyers, or other professionals to hire a service that hides their home address information in public records. They do this to protect their privacy and their family's safety. However, you can still contact them with an offer to purchase their property.
Understand they may ask how you found their information or ask you not to contact them again. If a homeowner asks you to refrain from contacting them. Harassing a property owner is not legal even if you are conducting them with a purchase offer and could result in a civil or criminal lawsuit against you.
No Solicitation Signs
Suppose there is a 'no solicitation' sign on a property. In that case, it is a good indication that the owner is not interested in receiving offers of any kind, especially in the form of letters or flyers placed on their door.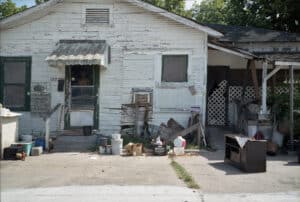 So, if you decide to contact the owner of a home with a 'no solicitation' sign on the door, you will need to mail them a letter. However, do not be surprised if you do not receive a response or if the homeowner contacts you and asks you not to send them any additional offers or correspondences.
Why Do Investors Need to Find Property Owners?
Many property investors target homes that are off the market, especially if they know the property owner is facing foreclosure or if they are interested in assuming the owner's loan. It takes a bit more work to identify the owner and reach out to them to negotiate a purchase. However, if the investor can acquire the property without having to bid against other buyers, it can lead to significant financial gains.
Developers and real estate wholesalers also frequently reach out to property owners in the areas they are working in either because they know other investors who have an interest in the area or because they need a specific property to complete a deal or project.
Tips and Tricks for Contacting Property Owners
Finding the owner of a property is the first step toward negotiating a deal to purchase a property. When you contact the homeowner, you can do a few things to ensure that the communication is well received.
1. Research the Property 
Before contacting a homeowner, having some background information on the home is a good idea. A quick search on the tax assessor site will tell you if the property taxes are up to date and when the property owner purchased the home.
Searching the real property records will tell you if there are liens against the property. A quick search of civil and probate court records will give you an idea of whether the property is tied to heirship disputes or divorce cases.
2. Address the Property Owner Formally
Regardless of your method for contacting the owner, it is always a good idea to address them formally.
3. Be Respectful, Professional, and Direct
Any communication with the homeowner should be respectful. Consider that you are contacting the individual regarding their home using their personal information, which can be alarming to some people. When you make contact, be upfront with the reason for the communication. If they seem uneasy, give them your contact information so they can verify your identity.
4. Do Not Contact the Owner After Business Hours
If you decide to call the property owner, make sure you do so during regular business hours. While it might be tempting to call in the evening or on the weekend when they are more likely to be home, people are often weary of someone who calls them outside of working hours.
5. Leave a Message
When attempting to call a homeowner, you should always leave a message. For the most part, everyone has caller ID. If you call and do not leave a message, it might make the owner question your motives.
6. Mail a Letter
A letter may not reach all property owners. However, it is an excellent way to express your interest and provide your contact information. It is also a less intrusive method of communication. You might not hear back from the owner immediately. However, if they have considered selling their home, they will likely save the letter and contact you when they are ready to negotiate a deal.
7. Give the Owner a Chance to Consider
After you contact a homeowner, give them time to consider your offer and respond. While it may be tempting to reach out again in an attempt to negotiate a deal, you need to respect the property owner's time and space. Being overbearing or pushy often causes people to distance themselves from an investor.
If the owner wants to sell their home and is interested in working with you, they will contact you when they are ready. Giving them a bit of time to think about whether or not selling is the right decision for them is thoughtful and helps you to build rapport with them.
If you have not heard back from the owner, reach back out and ask them if they received your call or letter and if they are interested in speaking with you. If they tell you they are not interested, ask them to take your information and contact you in the future if things change, but respect their wishes for privacy.
Are You Ready to Locate Property Owners and Make a Deal?
As a property investor, you will likely want to purchase off-market properties at some point and need to know how to identify the legal property owner. Knowing how to find a property owner will be valuable in those situations.
By following this guide, you should be able to identify homeowners and find their current contact information quickly. However, if you have trouble, you can always enlist the help of an experienced real estate agent who can help locate property owners and negotiate deals on your behalf.