Investors who know how to buy a house at auction without cash have a competitive edge. Auctioned homes typically sell for under-market value, giving property investors the potential for higher returns.
This guide covers how you can buy a property at auction without cash, the benefits of each method, and other essential information. Keep reading to learn how to buy a house at auction without cash and how it can help you add valuable rental properties to your portfolio.
What Are 'Cash Only' Auctions?
When a bank, tax assessor-collector, or other entity forecloses on a home, they often offer the property for sale in a 'cash only' auction. That does not mean that you have to show up at the courthouse on the day of the auction with a suitcase handcuffed to your arm or an armed guard carrying your cash, though.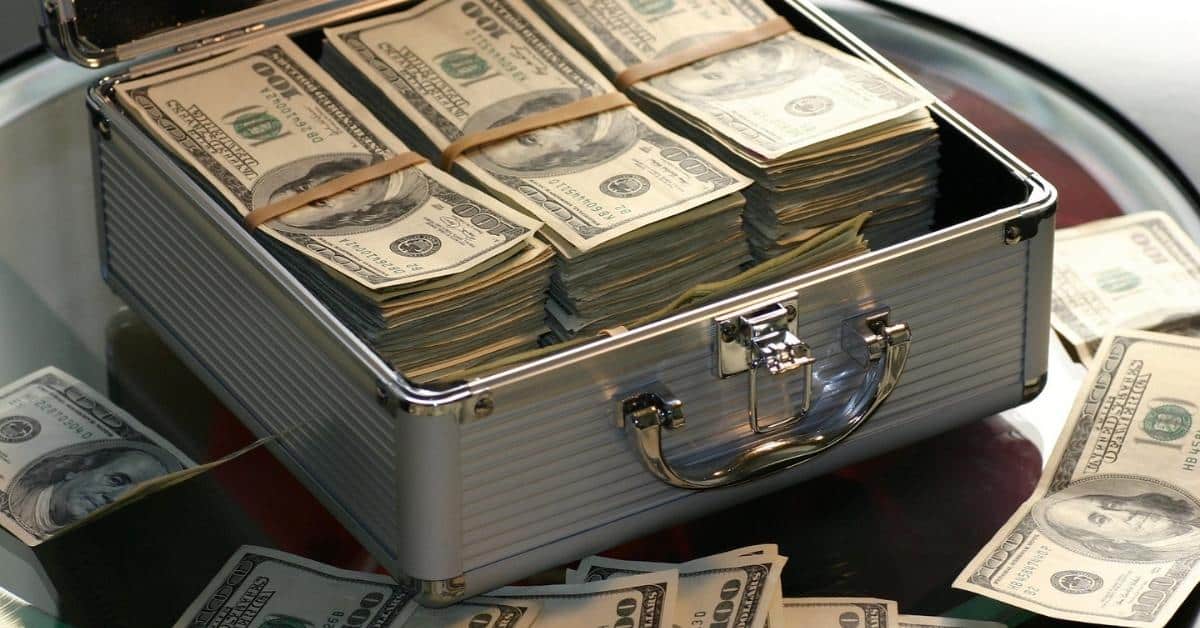 It simply means that you must pay for the property you win at the auction or in the days immediately following the auction with certified funds. Certified funds include:
Bank money order
Cash
Cashier's check
Wire transfer
However, it is essential to note that the accepted payment forms depend on each sale's terms. Some auctions require cashier's checks. You should also be aware that providing multiple cashier's checks for the same property for less than the amount your bank has to report to the government to evade tax obligations or income tax reporting can lead to severe consequences.
Since home auctions are typically facilitated by the government, paying with multiple forms of payment may result in your winning bid being rejected after the sale ends.
Why Are Auctions 'Cash Only?'
When a home goes to auction, the party that forecloses is interested in recovering the money the property owner owes. These entities are not in the business of selling homes.
Furthermore, if you are buying from a tax auction, the tax lien supersedes any other liens, meaning you pay the winning bid, and any other debts on the property are voided. The auctioning entity wants to guarantee the sale, so they require certified funds or cash.
How It Works to Buy a House at Auction
Each auction has unique rules and regulations bidders must follow. There may also be a pre-registration requirement for each bidder. During the registration process, bidders may need to provide credit card information and other personal information.
In-Person Home Auctions
In most jurisdictions, the county holds a monthly auction to sell properties with foreclosure judgments. In-person home auctions are similar to any other live auction. People bid aloud, so you know the current price and determine how high you want to bid based on what other people are bidding.
After the auction ends, the winning bidder must provide part or all of the funds to pay for the purchase immediately. If the auctioning entity allows bidders a grace period before paying, there is typically a very short window in which they must provide the remaining funds.
Online Foreclosure Auctions
Online foreclosure auctions work a bit differently. They can be held live or through blind bidding. For online auctions, blind bidding is most common.
When bidding blindly, deciding on a bid amount can be more complicated. You cannot see what others are bidding on or how many people you are bidding against. So, these auctions require you to determine your highest and best offer and submit that.
Are There Different Types of Real Estate Auctions? 
There are many different types of real estate auctions across the country. The number of houses and prices properties sell for at each sale differ. The economy plays a significant factor in inventory and pricing in some auctions, while others remain relatively consistent.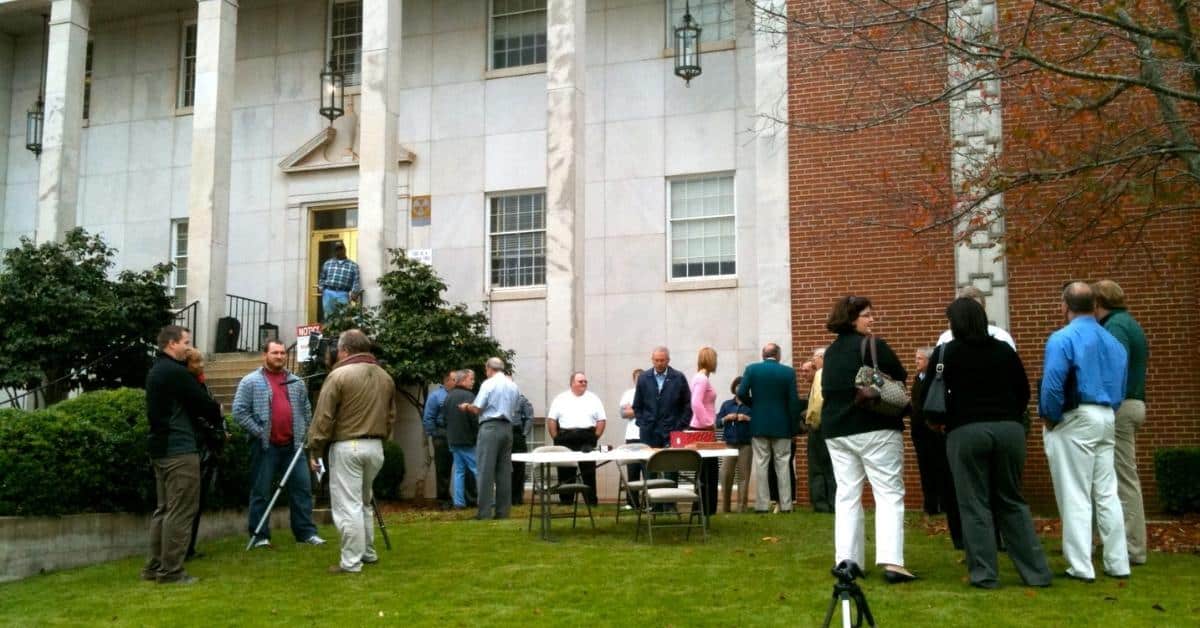 Knowing where to buy a house at auction without cash is just as important as knowing how to finance the transaction.
Lender Foreclosure Auctions
Lendr foreclosure auctions can be judicial or non-judicial. Judicial foreclosure means the lender received a court-ordered foreclosure judgment. There are also non-judicial foreclosures, meaning the lender does not have to file a lawsuit in civil court against the borrower. These auctions are usually called trustee or substitute trustee auctions.
Despite the foreclosure type, auctioned properties with a bank lien typically sell for more. Lenders usually bid on these homes and acquire them with a 'credit bid' in the amount the borrower owes. So, to win a bank foreclosure at auction, you can expect to pay more than the amount owed to the bank.
Sheriff Auctions
In certain jurisdictions, the Sheriff auctions properties. These auctions usually result from a civil lawsuit against the homeowner by a construction company, HOA, or a second-position lienholder. Properties sold at these auctions may or may not be sold with other liens, which is why many new property investors stay away from these auctions.
Tax Assessor-Collector Auctions
When a homeowner falls behind on their taxes, the local tax assessor-collector can foreclose on the property. If that happens, the property is sold at a tax auction. These sales are held each month. Bidding starts at the amount of the back owed assessments.
If a property does not sell for the minimum bid, the county relists it a few times. Then, it may be listed for sale through a listing agent who may negotiate a sale on behalf of the county.
Treasury Department Auctions
The Treasury Department auctions hundreds of properties each year. The properties included in these auctions are usually forfeited by the owner due to violations of federal law. Agencies that auction homes in Treasury Department auctions include the IRS, DEA, Homeland Security, and others.
These auctions require bidders to register. When bidding, participants have to provide a copy of their bidder registration card, photo ID, and a copy of certified funds for the earnest money deposit. Before each auction, the auction company lists each property with information, including the earnest money requirement, market value, and starting bid amount.
7 Tips to Buy a House at Auction Without Cash
Now that you understand the different types of auctions and what types of properties each offers, you need to know how to buy a house at auction without cash. Here are seven tips to help.
1. Get a Hard Money Loan
If you are a seasoned investor with connections to hard money lenders, you may consider a hard money loan to buy a house at auction without cash. However, most private lenders require collateral in the form of real property. So, you may have to use a property you own as collateral for these loans.
Hard money loans typically come with higher interest rates and less favorable terms. They are not necessarily meant to be a long-term mortgage solution. So, most investors utilizing these funding options refinance with a more traditional home finance company or plan to pay the loan off quickly.
2. Utilize Peer-to-Peer Financing
Peer-to-peer financing is another option investors have. Like hard money loans, peer-to-peer lenders are private. However, they typically involve a group of investors who each own a stake in the loan. Each lender receives its portion as the borrower repays the loan with interest.
3. Crowdsource
Non-profit organizations may consider crowdsourcing for money to purchase a property at auction. It is not uncommon for churches and other tax-exempt entities to purchase property from local tax or foreclosure auctions with donation money.
4. Take Out a Home Equity Line of Credit (HELOC)
If you own other properties, you may be able to take out a home equity line of credit (HELOC) or cashout refinance to acquire the funds necessary to buy a house at auction without cash. However, the two transactions would be completely separate.
5. Get a Personal Loan to Buy a House at Auction
Depending on the price point you are targeting and your credit, you may be able to use a personal loan to acquire funds for buying a house at auction. However, personal loans scrutinize your credit and income. So, this is not an option for all investors.
6. Buy on an Auction Site
Online auctions sometimes allow winning bidders more time to complete the property closing. For example, treasury auctions give a 45-day closing window. Upon completion of the auction, the auction management company collects the deposit specified on the sales flyer from the highest and second highest bidders along with a sales contract.
Other online auction sites may offer properties with financing options. However, it is vital that you verify the terms of bidding and sale before you submit an offer.
7. Finance Through the Owner Before the Auction Date
Depending on the property type and where it is at in the foreclosure process, one of your best options for buying an auction house without cash is to negotiate a deal with the current owner before the sale occurs to purchase the property or assume the current loan. Distressed property owners are in a challenging situation, and many are willing to consider a deal that prevents them from having a foreclosure affect their credit or walking away empty-handed.
8. Join an Investment Club
Investment clubs are groups that pool their money together to buy cash homes. While there are legal details you need to sort, this is a viable option for acquiring properties you would otherwise have to come up with cash to buy on your own.
If you decide to start or join an investment club, be sure to consult with a real estate attorney. Ensure that the details of each transaction, including the amount each investor pays upfront and how much they will get back from the transaction, are in writing.
It may be necessary for one member of the group to purchase the property at auction and subsequently deed interest to each of the other members after the initial sale is complete. However, most auctions should allow you to put anyone you want on the deed as a vested owner.
Do Cash Alternatives Work to Buy a House at Auction?
Cash alternatives work for buying properties at auction under the right circumstances. However, it is important to note that you will need to provide some cash on the auction day. If you win a bid, most auctions require a downpayment or earnest money deposit immediately after the auction ends.
What Should Buyers Know About Financing an Auction Property? 
Most properties are sold AS-IS without guarantees or warranties when you purchase a home at auction. That means, that once you win the bid, you can not back out for any reason. If you do not complete the purchase within the allotted time, you forfeit your earnest money deposit, and you may not be able to bid on future auctions.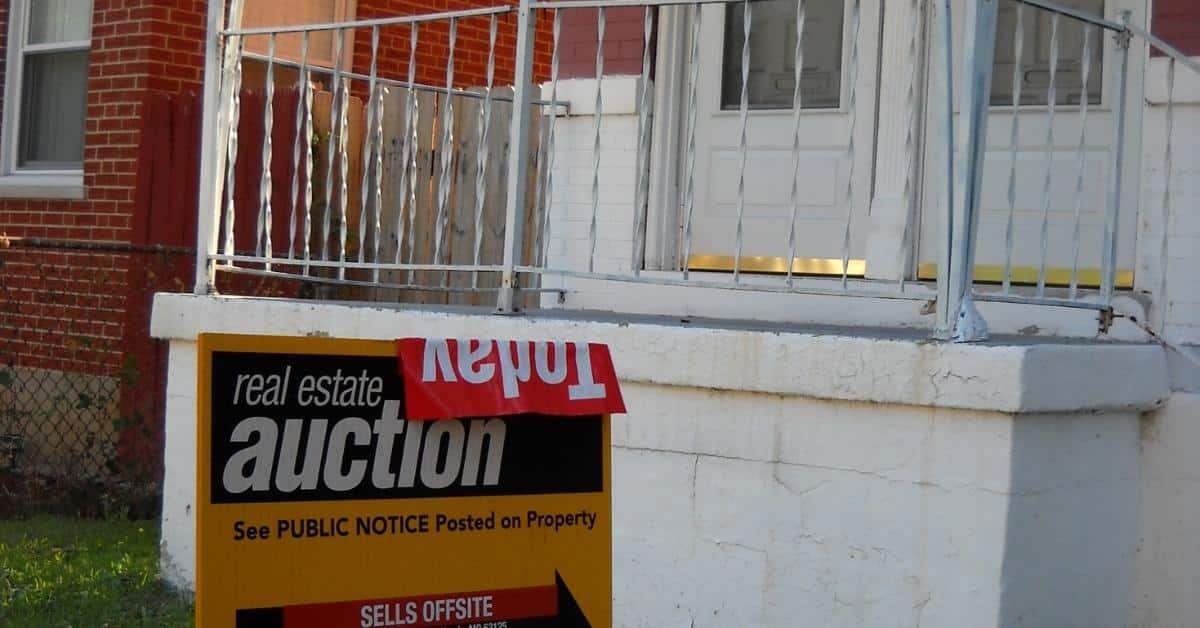 Survey Discrepancies
If there are survey discrepancies or encroachments, you are responsible for remedying them and paying for all fees associated. If you are acquiring a property you plan to develop, a simple encroachment can be very costly as it could prevent you from completing a project you intended for the property.
No Opportunity for Inspection Report
Most auctions allow and encourage bidders to inspect a property before bidding. However, after you win the property, you have no option period for backing out of the deal due to property defects uncovered by a property inspector.
Redemption Periods When You Buy a House at Auction
When a bank or government entity forecloses on a property, there may be a redemption period in which the owner can redeem the property. The redemption period is generally two to three years.
For most tax foreclosures, the property owner has to notify the buyer of their intent to reclaim the property, pay the sales price plus any sale-related charges and expenses the buyer paid for taxes and other assessments, and a redemption premium of 25 percent for the first year and 50 percent for the second year.
HOA foreclosures may have shorter redemption periods, and government-seized properties may not give the property owner the right to redeem the property after any time, even if the sale is yet to occur.
Redemption timeframes and requirements differ depending on the jurisdiction and foreclosure type. So, it is beneficial to familiarize yourself with these guidelines as they pertain to any property you bid on.
Competition to Buy a House at Auction
In some jurisdictions, investor competition is highly competitive for homes sold at auction. Many investors bidding on homes have experience and financing, so winning against seasoned buyers can be intimidating.
Bid Rejection
After a sale is complete, the agency holding the auction may reserve the right to review and reject any bid. So, even if you are the winning bidder, there is a chance your bid could be rejected if you owe property tax on another property or for any other reason.
Your winning bid binds you to the purchase, but it does not mean that the entity ultimately has to sell the property to you.
Squatters
After you purchase a home at auction, you may need to evict the occupants of the property. While purchasing the property gives you lawful ownership, evicting squatters can be time-consuming and costly. So, this is something you may want to keep in mind. It can also be a good idea to inspect the property before buying it to ensure no one is living in the home.
When Should You Buy a House at Auction Without Cash?
Knowing how to finance a property you buy at auction is essential, but it is also critical to know when you should use cash alternatives for acquiring these homes.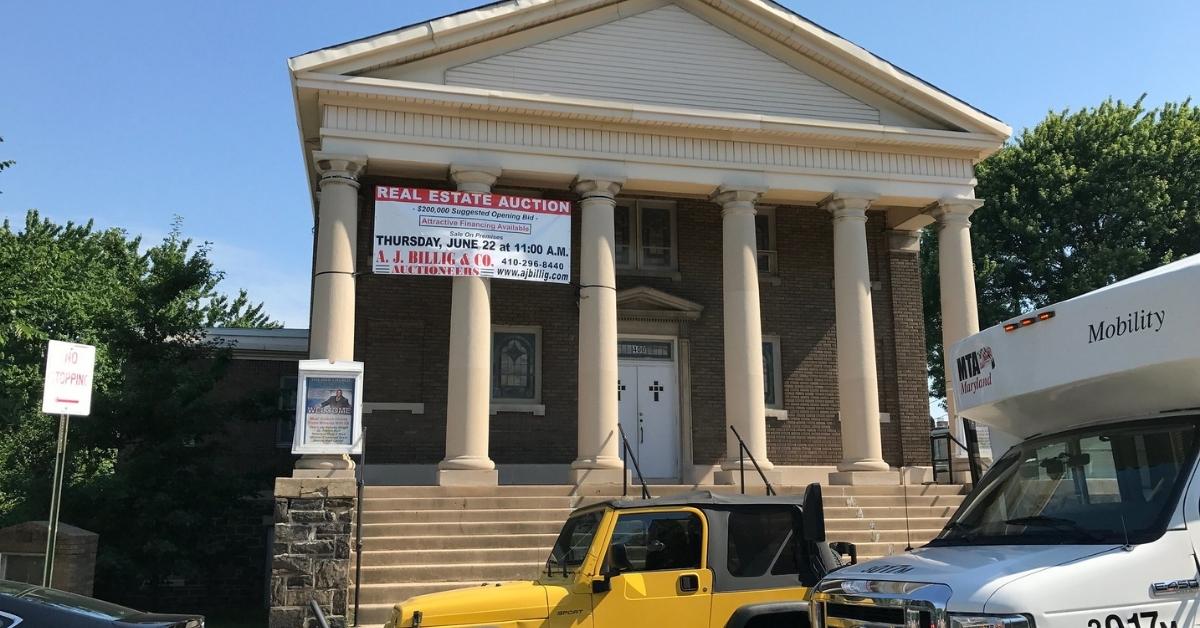 When Interest Rates are Low
Financing is always a better option when interest rates are low. Higher rates can add significantly to the monthly cost of owning a home. Taking out a high-interest mortgage loan might not make sense if the cost of paying the note and keeping up with property maintenance is higher than current rental rates.
When the Housing Market is Slow
The more homes on the market, the less competition there is for each property. So, it is usually easier to win a home at auction for under-market value during these times. When few properties are available or the current inventory is moving quickly, you will likely face more competition.
After a Foreclosure Moratorium
Foreclosure moratoriums are rare, but a surplus of properties is usually available at auction when they end. For the length of the moratorium, government agencies and lenders cannot proceed with foreclosures. When the moratorium ends, lenders are quick to take action. The volume of auction properties may be higher in the months following, which means there are many more opportunities for investors.
The more properties included in a sale, the better your odds are of acquiring a home for a desirable price because fewer people are bidding on the same houses.
When the Property Value is Higher Than the Sales Price
Financing a foreclosure property only makes sense if you can buy the home for less than the current value. Otherwise, you may end up owing more than the property is worth after you pay loan fees and closing costs, which is never a wise investment strategy.
What Measures Protect You When You Buy a House at Auction? 
Unfortunately, buying homes at auction involves more risk. So, it is vital that you do due diligence. You need to know what you are getting into when you purchase a foreclosure, especially if you use a hard money loan guaranteed by your equity in another property.
Otherwise, you could risk your positive equity in a valuable property to purchase a home that requires a more considerable investment than you planned.
To avoid such pitfalls, you should always inspect properties in person before the auction sale. It is also a good idea to research property records attached to the property to determine what liens encumber the property.
How to Buy a House at Auction Without Cash FAQs
Many investors before you have used the tips and tricks outlined in this article to buy houses at auction without cash. Here are some answers to their most frequently asked questions. Reading through these might answer some outstanding questions you have about the process.
Can You Get a Mortgage to Buy a House at Auction Without Cash?
Traditional lenders do not lend money to purchase homes at auction. So, financing must come from a non-traditional lender. However, there are options available for investors looking to buy homes at auction without cash if they meet specific criteria.
Is It Hard to Buy a House at Auction? 
It is not hard to buy a house at auction. Yet, purchasing a home at auction with financing does require careful planning and organization. Bidders have a brief period to provide funds for properties they win. So, the funding needs to be in place before the auction date. If the financing falls through after an investor wins an auction home, they could lose their earnest money deposit.
Can First-Time Homebuyers Buy a House at Auction? 
 Anyone with guaranteed funds can buy a house at auction. However, first-time homebuyers cannot use loan products that require a smaller downpayment or downpayment assistance programs to purchase homes at auction. For that reason, many first-time buyers do not purchase homes at auction sales unless they plan to pay cash. 
Furthermore, first-time buyers do not have other real estate to use as collateral for non-traditional funding options. So, they are less likely to have as many options for purchasing these houses without cash.
Are You Ready to Buy a House at Auction Without Cash?
Knowing how to buy a house at auction without cash is a valuable investment strategy that can help you acquire properties you may not otherwise be able to buy. However, this method takes some thoughtful planning and is not for everyone.
If you are determined to use this strategy, partnering with an experienced investor who can mentor you and hiring a lawyer to ensure the transaction is lawful is a good idea.
It may also be beneficial to speak to your financial advisor before taking out a hard money loan secured by the equity you own in other properties is also valuable. They can help you decide if taking out a mortgage to buy a house at auction without cash is a wise investment decision.
It is also advisable to purchase a title insurance policy when you close on your auction house to ensure there are no outstanding liens or financial obligations tied to the previous owner that could jeopardize your investment in the future.
With each new house, you add to your rental property investment portfolio, you gain knowledge, confidence, and contacts. Soon, you will know exactly what to do when you want to buy a house at auction without cash or receive a loan to renovate a home you won.