Buying a pre-foreclosure property can be an excellent opportunity for real estate investors to pay less than the market value for a rental home. This guide explains pre-foreclosure properties, why you should be interested in them, where to find them, and how to protect yourself as a buyer.
Keep reading to learn how to expand your real estate investment portfolio with pre-foreclosure homes.
What Is a Pre-Foreclosure Home?
Understanding what pre-foreclosure homes are is essential. While these properties can offer significant gains if acquired under the right circumstances, they can also come with increased risks.
Most people think of pre-foreclosures as properties with defaulted mortgage loans that a bank is repossessing. However, any judgment or lien holder can foreclose on a property. So, homes with delinquent taxes and HOA fees can also be considered pre-foreclosure. 
Each state has different laws that govern the foreclosure process. However, a federal law passed in 2014 requires lenders to wait until a loan against a primary residence is more than 120 days delinquent before taking judicial action.
After the initiation of legal action, it can take anywhere from a few months to a few years to finalize. Typically, the process starts when the lien holder files a Notice of Default with the county clerk and initiates a civil lawsuit against the borrower. 
A bank can not take possession of the property or offer it for sale until a judge issues a default judgment and approves a foreclosure sale. Until then, borrowers have many options to satisfy the loan.
Although most pre-foreclosure homes have a delinquent bank lien, that is not always the case. Homeowner associations, property management companies, mechanic's lien holders, tax authorities, and other lien holders can also foreclose on properties. 
Why Do Investors Want Pre-Foreclosure Property?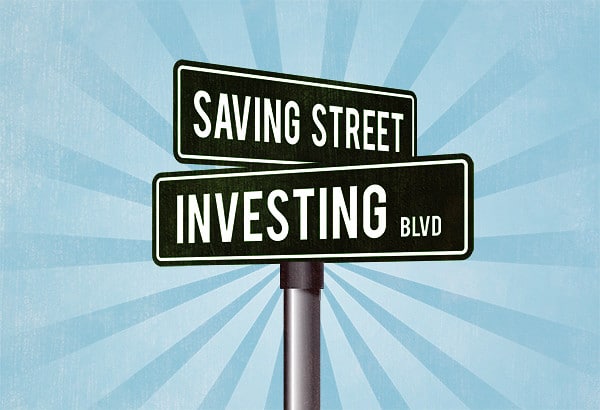 Pre-foreclosure deals in today's real estate market do not always offer significant discounts. Still, even when they do not yield substantial savings, they provide opportunities for novice investors to break into competitive markets. In a seller's market, property owners may receive multiple offers within the first 24 hours and accept the highest and best offer within days. 
Cash offers are the most attractive to sellers. If you are a new investor using financing, you may have to offer more than the asking price and move quickly to compete with other investors. 
Homeowners in pre-foreclosure are often motivated, and off-market homes allow investors to negotiate deals without competing with multiple offers. 
There are risks to investing in foreclosures, of course, so you should do your due diligence.
7 Steps to Buy Pre-Foreclosure Homes
Experienced investors each have their own process for buying pre-foreclosures. However, as a new investor, it helps to follow a proven method. To set yourself up for success, follow these steps.
1. Secure Financing for Pre-Foreclosure Property
One of the most critical steps of buying any property is determining how you will pay. Many seasoned investors pay cash for pre-foreclosure homes. Financing is an option, though. 
Obtaining a pre-approval letter for pre-foreclosure purchases is a good idea if you plan to use a lender. Owners take buyers with approved funding more seriously, and you may need to move quickly depending on where the lender is in the legal process. 
2. Identify Areas Where You Want to Invest
When investing in real estate, you want to identify the best places to invest in real estate. Some locations offer more homes in pre-foreclosure. Those areas might lack amenities that make the area desirable to renters.
If you plan to rent the home, it is beneficial to look for areas with:
Good schools

Proximity to schools, parks, healthcare, shopping centers, and employment opportunities

Increasing rental income trends

Low maintenance fees and tax rates

Public transportation

Low crime rates
If you want to rehab properties and flip them, areas with teardowns, rebuilds, new development, planned community rehab projects, and upwards price trends offer good opportunities. 
Another sign that city leaders are planning to focus on the development of a less than desirable area includes improvements to the appearance of streets, widening of roadways, new lights and street signs, and even landscape improvements. 
3. Locate Pre-Foreclosure Homes 
 Property investors often use several ways to find pre-foreclosure deals and locate the owner. However, knowing the best methods will make the search easier. 
Drive Through Neighborhoods to Look for Distressed Homes 
If you know the signs, driving neighborhoods looking for investment opportunities can give you great leads. Keep an eye out for: 
Poorly maintained homes

Overgrown landscaping

Notices, mail, or newspapers piling up outside

Vacancy

Homes without electricity
While these may indicate the owner is struggling financially, that is not always the case. It can also help to talk to residents or property managers. 
Send Mail-Outs
Some more prominent investors use mailouts to target homeowners in default. This method is more effective if you target an area where foreclosures are common because you are likely to receive more responses. 
Mailouts can be expensive, depending on your method. Postcards are the most cost-effective. However, they are often dismissed or thrown in the trash without consideration. Recipients are more likely to pay attention to personally addressed cards or letters. 
It helps to be relatable, respectful, helpful, and professional when sending a letter. An owner may receive frequent letters from area investors and companies offering to buy their homes. So, it is helpful to set yourself apart and avoid anything that looks like a solicitation. 
Place Flyers on Doors
If you want to target multiple homeowners in the same area without incurring the cost of a mass mailout, flyers are an alternative option. Unless the property owner has a sign or the neighborhood prohibits solicitations, you can place a flyer on the door. However, because it is illegal, you want to avoid putting anything on or in mailboxes. 
Use Signage
Another way some investors locate properties is through signs. You have likely seen these on street corners. While this can be effective in some markets, you risk city workers or other people removing the signs. So, it is a good idea to follow local ordinances or ask for permission before placing them. 
You also want to use bold type and make sure the phone number is easy to read from the street. Position the signs around intersections, gas stations, and shopping centers to attract the most attention. 
You may also want to ask property managers if they have a community bulletin board where you can post an ad. 
Search County Recordings
Searching county recordings is a great way to locate properties in pre-foreclosure, and many counties have an online database. Documents that indicate a home is in the process of being repossessed are Default Judgments, Notices of Default, and Notices of Sale. 
When using public databases and court records to identify distressed properties, you may need to move more quickly because the lender has already initiated the legal process. Unless the owner catches up with the lienholder, the sale of the property is inevitable. 
However, the property owner can sell or pay the debt to stop the process anytime before a foreclosure sale occurs, and often they do. So, even if a sale is set to take place, you may still be able to acquire it before the auction date. 
The property owner might be more willing to negotiate when a sale is imminent. However, each situation is different. So, it is beneficial to keep that in mind when approaching property owners in the middle of the legal foreclosure process.
Use Pre-Foreclosure Apps
Numerous applications provide nationwide lists of homes in pre-foreclosure. These sites pull information from court and property records and compile them into searchable databases. Typically, there is a monthly or annual subscription fee. 
It is essential to research the company before signing up for a membership. While some sites offer valuable information that is worth the money, others provide outdated information and leads that are unreliable or available for free from other online resources.
Search Tax Assessor Records
Most tax assessors have websites that list homes with delinquent taxes and homes scheduled for upcoming auctions. Generally, the lists are available for the next month, and some assessor sites allow you to signup to receive monthly updates. Others have a section for delinquent tax accounts without a default judgment. 
When searching tax site delinquent account records, you will likely need to search on specific streets or for specific owner names. Tax delinquencies and properties with default assessment judgments are public information in some jurisdictions. 
Some sites also give you owner contact information, which allows you to contact the buyer directly to see if they will work with you. Suppose you can negotiate a purchase before the home sells at a tax foreclosure auction. In that case, you will likely receive a much better deal because you can avoid bidding against other investors and parties with interest in the property. 
Check Tax Attorney, Public Notice, and Constable Sites
Local tax authorities have legal representation that manages the filing process and pre-foreclosure notices. These attorneys often have a database of properties in the pre-foreclosure process and provide valuable information. 
A constable usually handles the sale of properties to satisfy HOA and other civil liens. When a property goes to a constable auction, it is generally listed on the precinct website. 
Search 'For Sale By Owner' Sites
Sometimes owners in pre-foreclosure list their properties on 'For Sale By Owner' sites. If a property is in distress or the owner is trying to sell the property quickly to avoid foreclosure, listings may include terms like: 
Investor only

No FHA

Conventional only

AS-IS

Owner short sale

Pre-foreclosure sale 
These sites can be an excellent resource as they provide a way for you to contact the owner directly and indicate that the owner is open to negotiating a deal. 
Use Local Papers and Classified Listing Sites
Neighborhood papers and community classified websites often have real estate sections. These ads are a good way to search for homes with motivated sellers in specific areas. Scammers use these channels to target victims, though. So, it is vital to be diligent about vetting these leads.
In classified sections, you can also post an ad with your contact information and the property types you would like to purchase. You may need to run the ad for a while and repost it frequently before you receive traction. 
Partner with a Real Estate Wholesaler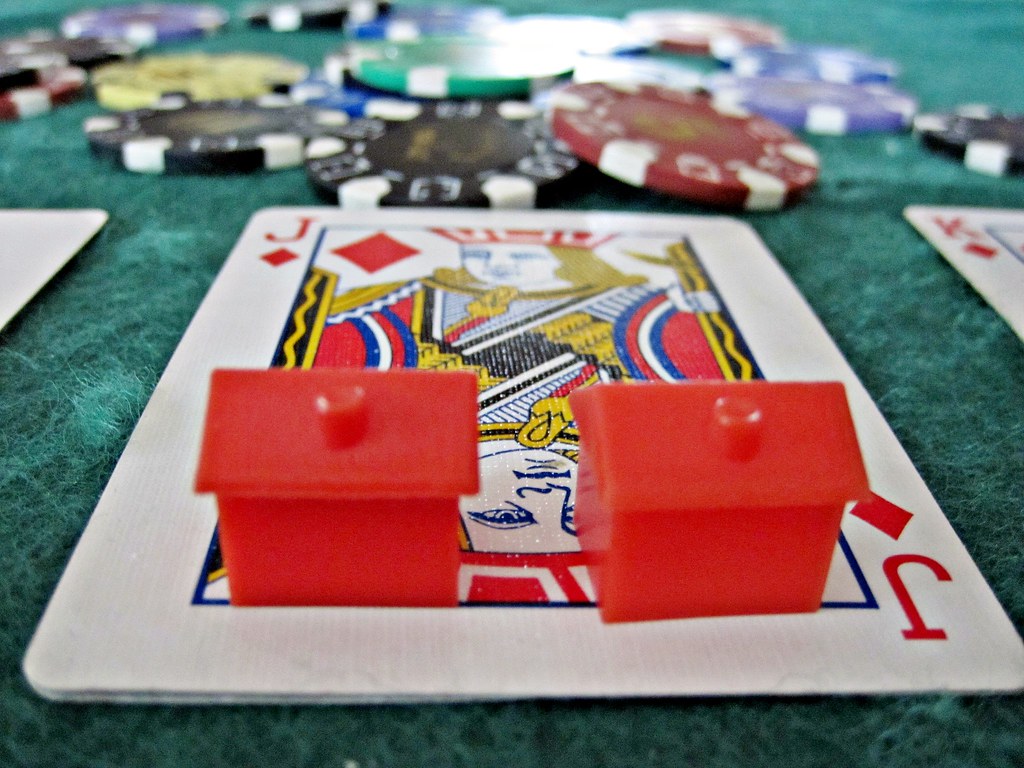 In states that allow this practice, the wholesaler locates distressed properties, negotiates terms of the sale with the owner, signs a purchase contract, and pays any associated option or earnest money fees. 
The wholesaler then sells the right to purchase the property to a third-party buyer. Generally, the sales contract must include an assignment clause. The assignor then sells the right to buy the property to the buyer for a fee.
Wholesaler fees are unregulated because they are not governed by the same laws as realtors. They can range from $1,000 to $10,000. Typically, a wholesaler does not charge more than $10,000, even for a multi-million dollar listing. However, regarding larger transactions, the wholesale may charge one to five percent of the sales price. 
If local laws do not allow pre-foreclosure assignments, wholesalers may utilize a double closing. They purchase the property from the owner, then immediately sell the property to the buyer. If the wholesaler double closes, they may charge more. They are purchasing the property, so they can acquire it for a steep discount and sell it for whatever price they want. 
Sometimes, buying from a real estate wholesaler may save you money. These professionals often have working relationships with title companies, inspectors, and other industry professionals, and they conduct the due diligence necessary to ensure you are getting a good deal. 
They may also help you identify and acquire properties that you can develop as they are often familiar with deed restrictions and other local laws governing property usage. However, they do not represent you in the transaction.
In states that allow Purchase Contract Assignments, the assignor may or may not be a licensed real estate agent or broker. So, it is a really good idea to use a trusted real estate agent when you start working with a wholesaler.
4. Research the Pre-Foreclosure Property
If you are scouting property on your own, you need to do some research to determine the value, rental income potential, and cost of ownership. You can perform a search for liens and encumbrances with the county clerk. If the current owner is willing, you should also ask them to provide you with: 
Current utility bills

Property tax statements

HOA dues

Estimates the owner has received for any repairs

A history of the property, including any significant damage, upgrades, or repairs

A current property survey
You may also want to ask the owner if you can do a walk-through before making an offer to determine the property's overall condition. 
5. Make an Official Offer
When making an offer on a pre-foreclosure property, there are a few things you need to consider. The homeowner will need to satisfy their loan and have funds to move. So, your offer should fall between the amount owed and the market value. 
Hire a Realtor
You will likely want to use a licensed real estate agent at this stage as they are familiar with drafting offers and purchase contracts. If you are a new real estate investor, you will want to work with someone who has experience with pre-foreclosure properties. 
Make the Offer Attractive
When submitting an offer, you must understand, that property owners have many options to remedy their loan before they lose possession. Most banks offer loan modifications that help borrowers catch up on past due payments, and there are government and non-profit agencies that help with solutions and temporary payment assistance to help prevent homelessness. 
Some states also give principal residence owners the right to stop foreclosure proceedings by listing the home, which allows the owner to protect the equity they have in the house. However, these solutions may come with deadlines the owner must follow. 
The goal when buying pre-foreclosures is to acquire the property before other people have an opportunity to submit an offer or bid on it. 
You want to get the property for a good deal, but your offer should also show the prospective seller respect. Offering them too little may offend them, and they may not want to work with you. Additionally, they will need to have funds to pay off property-related debts, secure alternate housing, and move. 
Consider Paying an Option Fee
Some purchase contracts include a clause that allows the buyer to back out of the purchase without losing their earnest money if they do so within a specified period even if the property is being sold AS-IS. When a homeowner lists their pre-foreclosure home, they might receive multiple cash offers that forego the option period.
When negotiating the sale of an unlisted property, you do not have to worry as much about the owner receiving other offers without a cancellation clause. The fee is typically between $100 to $150 and is non-refundable. However, it is worth the expense to have time to have an inspection done and back out of the deal if the property is not worth buying. 
6. Conduct Pre-Closing Due Diligence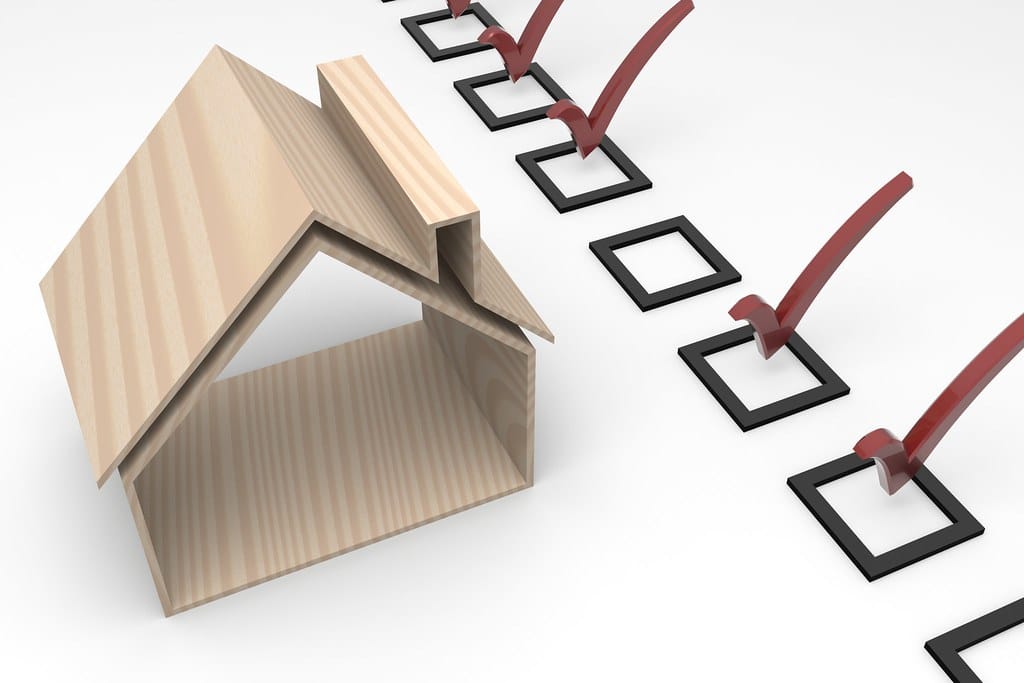 By the time an owner is in default, they have likely been juggling financial issues for a while, which means they may have fallen behind on repairs and other homeownership responsibilities. You want to know what you are getting
Hire a Reputable Property Inspector
It is always a good idea to pay for a property inspection. For a typical single-family home, an inspection report costs between $300 and $500. The cost may be higher for larger homes, especially if they are in a rural area with more land. 
The inspection report will list needed repairs and give you a better idea of the actual property value. It also gives you a bargaining tool. If the inspection report lists major system malfunctions or structural defects, you may want to renegotiate your offer or walk away from the transaction. 
Open Escrow with a Title Company
Title companies conduct in-depth research to ensure that there are no outstanding liens or debts that the current owner has which affect the title. They also check divorce, real estate, and probate records to identify other parties with interest in the property and provide the requirements for clearing the title in the policy commitment. 
After the escrow officer ensures the title is clear, they gather current payoffs or invoices for each debt the title company will pay and schedule the closing with each party that needs to sign. After the closing, the title company files the recordable documents, sends interested parties copies of the recorded documents, and issues a title insurance policy. 
In addition to the standard title insurance policy, which protects you from liens filed before closing, you have the option of adding pre-foreclosure policy endorsements and others that protect against unknown property encroachments or boundary disputes and other title clouds that could devalue your investment. So, it is advisable to close on your pre-foreclosure with title insurance.
7. Prepare to Close on Your Pre-Foreclosure Property
While the property inspector is doing their report and the title company is clearing the title, you should ensure that your financing is in order. Provide necessary documentation to the lender for final approval before the closing date to ensure there are no closing delays. 
You should also make arrangements for funds you need to bring to closing. Title companies require certified funds. So, you will have to get a Cashier's Check from your bank or have them wire transferred.  
Other Things to Consider When Buying Pre-Foreclosures
In addition to knowing the purchase process for buying distressed properties, you should consider a few other things. For example, knowing when to target pre-foreclosures and other means of buying them can be very beneficial. 
Market Trends
The real estate market is constantly changing. During a housing recession, when thousands of homeowners struggle to keep their mortgage current, more homes are in pre-foreclosure. After foreclosure moratoriums, you may also find more opportunities. 
If the economy is good, unemployment is low, and the cost of necessities like food, gas, and utilities are more affordable, fewer properties are in distress, and pre-foreclosure deals are harder to find. So, you may not want to spend your time and resources searching for them during these times. 
Assumption of Pre-Foreclosure Property
Another option for acquiring pre-foreclosure rental properties is loan assumption. When you assume a loan, there is an approval process you have to go through with the current mortgage holder. The lender then drafts assumption documents that transfer the vested ownership and loan repayment responsibility. 
Lenders usually require payment for any defaulted payments. Other terms may include a cash payment to the current owner and other obligations outlined in the assumption agreement. 
Conventional loans typically do not include an assumption option. FHA, VA, and USDA loans are assumable with permission from the lender and agency governing the loan. While VA loans are assumable, the owner of a VA-financed home may lose their ability to utilize VA funding for future purchases until the new owner pays off the assumed lien. So, veteran homeowners may be unwilling to agree to this option. 
If you plan on assuming a pre-foreclosure, it is a good idea to have a title search performed and close at an escrow office with attorney-reviewed documents. 
Short Sales
When a property owner owes more than the market value for a property, the lender may approve what is known as a short sale. In authorized short sales, the lender allows the lien holder the opportunity of satisfying the loan obligation for less than the loan balance. 
If you find a property in pre-foreclosure worth less than the loan amount, you may still be able to purchase it for a competitive price if the lender approves a short sale. 
Are You Ready to Buy a Pre-Foreclosure Property?
Putting forth the effort to locate properties in pre-foreclosure and negotiating a purchase agreement with the owner before it is offered for sale publicly can be well worth the effort. Pre-foreclosures are a great way to avoid bidding wars, break into competitive markets, and pick up properties for less than the market value. Following this guide and working with experienced real estate professionals will make it easier to add these unique opportunities to your rental property investment portfolio and avoid costly mistakes.