Many property investors ask, 'How long does it take to buy a foreclosure?' Knowing how long the purchase process takes helps buyers prepare.
Successfully acquiring under-market foreclosures takes organization, preparation, knowledge, and determination at times. These deals are typical during economic turmoil that impacts the housing market.
The real estate inventory and trends constantly change, so neighborhoods with numerous bank-owned properties in the past may have fewer on the market. In today's economy, buying foreclosures is more competitive. So, you must ensure you are ready and understand your role and obligations.
In this guide, you will find critical information about the entire foreclosure purchase process, including how long you can expect it to take for you to move into the property with each financing type. Keep reading to learn everything you need to know.
What Is a Foreclosed Home?
Foreclosed homes are properties that a lender or lien holder repossesses through the judicial foreclosure process. Property owners are given more rights and remedies under federal and state laws than ever.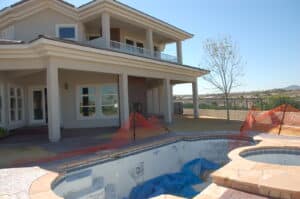 For example, in some regions, a lender has to give borrowers who qualify the right to remedy the loan. The lender may also have to provide the borrower with other options to avoid an official foreclosure. At any rate, by the time a court issues a foreclosure order, the borrower has received numerous options for dealing with the matter.
The owner also has the right to remedy the loan in most cases up to and for a period of two or more years after the property sells at auction. If the previous owner wants to redeem the property during the redemption period, they have to pay the new owner a fee and give them a formal notice letting them know their intent.
Pre-Foreclosure
When a property is in distress, but the bank has not officially taken the property back, it is considered to be in pre-foreclosure. Like foreclosures, pre-foreclosure can offer steep discounts under the right circumstances.
During housing market downtrends, both pre-foreclosures and foreclosed homes are plentiful. During real estate booms, when the prices rise significantly, either type may be challenging to locate. However, pre-foreclosure homes can be an excellent way to test the waters if you are learning how to close on these houses.
Foreclosure Auction
When a bank or lienholder repossesses a house, it is usually listed in a public auction. The sales proceeds are then used to satisfy any financial obligations outstanding on the loan. Buying a tax lien property at auction requires you to pay cash, eliminating much of the competition that other sales attract.
REO/ Bank-Owned Properties
Bank or real estate-owned (REO) homes are usually the properties that went to a public auction two or more times but did not sell. When this occurs, the bank may hold the property or list it with an agent as a short sale.
Short Sale
A short sale is a foreclosure property listed on the MLS, usually before a judge finalizes the foreclosure case. The goal is to get the property sold for as close to the amount owed as possible. So, if the borrower owned a house worth $175,000 but they have a $200,000 balance on their loan, the bank may allow the owner to sell the home for $25,000 less than what they owe.
Generally, short sales must close before the foreclosure process progresses in court. When the property sells at auction, the former owner has to take steps to recover the property if they want to redeem it and pay all associated fees.
Sherriff's Sale Auction
Sherriff auction sales include properties with HOA assessment liens, construction liens, and other property liens. Like bank or tax auctions, all sheriff auction purchases are cash, and interest in these homes varies depending on the region, time of the year, and state of the real estate market.
Why Are Foreclosure Homes Cheaper? 
The listing price for foreclosed homes is not always under market value. However, lenders often accept less for bank-owned homes that the bank lists on the multi-listing system (MLS).
Another way banks offload properties is to sell them in a public auction. Properties sold at auction typically start with a minimum bid equal to or higher than the amount owed to the lender.
If the property does not sell during the first auction, the mortgage company may reduce the starting bid at the next auction. If the market is inundated with repossessed homes, you may buy a foreclosure investment property for an incredible deal.
During a seller's market, foreclosure auctions are more competitive when homes move quickly and sell for over the asking price. The more bidders present at the auction, the harder it is to get a desirable price.
Additionally, foreclosure homes are less costly because they often need significant repairs, updates, or overall maintenance. Most foreclosure home deals are AS-IS. That means the lender will not make any repairs or modifications to the property.
A lower sales price is part of the reward for taking a risk on an AS-IS property. Some homes sold AS-IS need very little work. However, many have extensive damage or repairs the buyer has to address before renting or selling the property. The longer it takes for an investor to make a property leasable, the more money they lose.
What Financing Options Are Available for Purchasing Foreclosures? 
One of the first steps in purchasing a distressed home is obtaining Financing and a mortgage loan pre-approval letter.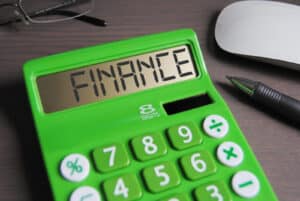 The approval letter is essential if you want your offer to be considered. When a bank lists a foreclosure property, they often request that interested parties submit their highest and best offer by a specific date.
For your offer to even receive consideration, you need to submit a copy of the pre-approval letter with your bid.
1. FHA 203(k) Loans
203(k) Loans are a valuable tool for buying foreclosures. They allow the buyer to finance the purchase price and funds for any repairs or renovations necessary. These loans are beneficial when purchasing a home that needs significant updates because otherwise, you would have to go through a lengthy process of obtaining a mortgage and a second form of Financing to cover any work the property needs.
2. Cash Financing for Foreclosure Purchases
Cash is the preferred financing method for most foreclosure investors. Submitting a cash offer makes the seller more likely to select your bid, and the length of time from contract execution is much faster.
3. Conventional Financing
Conventional Financing is always an option for purchasing property if you qualify. Some foreclosure listings even indicate that the seller requires or prefers traditional Financing.
4. HomesSteps Renovation Solutions
HomeSteps, a Freddie Mac Home Loans program, offers three renovation financing options for foreclosure buyers planning to occupy their purchase as their primary or homestead residence.
5. VA Loans
A VA loan is an option for active or current military members and their spouses or surviving spouses. Choosing a VA loan for Financing may add additional requirements you must satisfy. So, if you are going to utilize VA financing, expect it will take a bit longer to purchase a foreclosure.
Who Should Buy a Foreclosed Home? 
Anyone can purchase a foreclosed home if they have the cash to buy the property, or they can finance the transaction. However, these properties are better for people with renovation experience and financial security.
Who Should Not Buy a Foreclosed Home?
Foreclosure properties can be a financial risk, and they may require costly repairs, updates, or maintenance. For those reasons, individuals who are not sure they can keep up with the financial obligations of the loan and complete necessary repairs to make it profitable should avoid buying a distressed property.   
How to Buy a Foreclosed Home
To successfully locate and close on a foreclosure, you need to get prepared. There are several steps you need to complete before you can submit an offer. So, the sooner you get started on the requirements, the faster you can complete your foreclosure closing.
1. Get Pre-Approved for Financing 
Getting pre-approved for Financing is something you want to do when you first decide to start looking for a foreclosure property.
Beginning the loan process will let you know if you qualify for a loan type that covers foreclosure purchases, how much you are eligible for, how long the loan approval process will take, and the financing conditions you need to meet before closing.
In the past, buyers had to provide a pre-approval letter within a few days of an accepted sales contract offer. However, in today's competitive market, most sellers do not even consider an offer not accompanied by a pre-qualification letter from a reputable mortgage company.
2. Hire a Top Realtor with Experience Helping Clients Buy a Foreclosure
Working with a realtor is always suggested, especially when buying foreclosure properties. These homes often have hidden pitfalls that cost unaware buyers. A reputable realtor with experience closing these complex transactions will help to protect you and make the process easier to navigate.
3. Find Foreclosed Homes
There are many tools for finding foreclosure properties. Some are better resources, providing critical information and details for bidding or submitting an offer.
HomePath ReadyBuyer
HomePath ReadyBuyer program offers help for primary residence buyers. There is an easy-to-use search feature, tips, and tools to help make the buying process more straightforward. The search feature includes information you would typically find in an MLS listing and details on how to submit an offer for each property.
MLS Sites
All bank-owned properties sold through a realtor are available on your local MLS site. These database sites offer some of the highest quality listings because the listing agent inputs the data directly into the listing system. They also can add pertinent documentation, which your real estate agent can pull from the listing when they are log in.
Tax Assessor Websites
Tax assessor sites are an invaluable tool for locating tax foreclosures. Most assessors update databases monthly, including all of the properties scheduled for auction the following month. The listings typically contain property data, current tax rates, contact information, property valuations, and other useful information when searching for profitable foreclosure deals.
4. Tour Foreclosures in Person
By the time the owner loses their home, they have likely put off commitments, including maintenance, utility bills, and other essential property ownership responsibilities. So, foreclosed homes are often in various states of disrepair.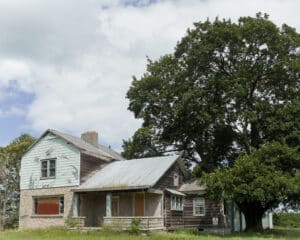 Additionally, it is not uncommon for owners to abandon a property if there is significant property damage or for a disgruntled borrower to purposely devalue their home. With so many factors to assess, there is no replacement for an in-person tour.
While you may not have property inspection experience, many major home defects are visible in person. Simply viewing photos uploaded by the listing agent to market the property is not enough because the images rarely show the worst aspects of the home.
5. Submit an Offer to Buy a Foreclosure
After securing financing, hiring a realtor, and locating a house, you need to submit an offer. Submitting an offer on a property in foreclosure is often different from other real estate purchases.
For example, many foreclosure properties have an offer period. These listings often include a statement telling buyers to submit their highest and best offer by a specific date and time. After offers are received, the seller decides which contract will win the bid.
Many factors go into the seller's final decision. However, there are a few things you can do to make your offer more attractive, like:
Submitting an offer that is equal to the listing price
Not request an option period (not recommended in most foreclosure transactions)
Having your Financing approved
Submitting a cash offer
Using a conventional financing option
6. Conduct Due Diligence Before You Buy a Foreclosure
After the bank accepts your offer, your real work begins. During this phase, you must conduct due diligence to verify the property's condition.
It is a good idea to obtain a survey, appraisal, and inspection report while the title company clears the title. f you paid an option fee, your purchase agreement outlines the timeframe you have to cancel the sale without losing your earnest money.
9. Close on the Foreclosure Purchase at a Title Company
Closing at a licensed title company is critical. The title company issues a policy after the file closes that covers any adverse title claims and other important title insurance coverage options.
In addition to a standard policy, you should consider adding foreclosure and survey endorsements.
How Long Does It Take to Be Approved to Buy a Foreclosure?
The time it takes to be approved for a foreclosure purchase differs on each deal. You can obtain the pre-approval letter in as little as a day, but usually, it takes a few days. The final approval is another story.
After the title company receives the contract, they contact the lender and send a copy of the title commitment to the loan officer. The commitment lists the requirements for the escrow underwriter to issue a title policy, which is a requirement for all lenders.
From there, the title and mortgage companies work together to meet all requirements and collect the appropriate payoffs and documentation. Generally, it takes a few weeks to months for the title office to completely clear the file for closing. When the file is 'clear to close' the escrow officer notifies all parties and schedules the document signing.
If you comply with the lender, they should be ready when the title is clear, and the closing will happen much faster if you are diligent about quickly satisfying the lender's request. When your lender is still waiting for final approval documents for your loan, they can't generate closing documents or schedule the closing.
In most cases, the foreclosure closing will occur within 45 to 60 days from when the sales contract is complete.
What Documentation Is Needed To Buy a Foreclosure?
Last-minute delays can throw a good deal off track. Gathering all of the documents you need for the foreclosure home buying process and having them available to send to the loan officer upon request will help to make the experience less stressful.
If you lack any documents needed for loan approval, it is wise to obtain that documentation early in the process. So, if it takes longer than you expect, you are not at risk of losing the property or earnest money you put down.
Purchase Contract to Buy a Foreclosure
The purchase contract is the document that initiates the transaction. The buyer's agent completes the contract by filling in all of the details specific to the purchase, including:
Proposed buyer's name and contact information
Property address
Earnest money funds
Option period
Option fee
Closing date
Survey information
The agent has the buyer sign the contract, which is sent to the seller as an offer. If the seller accepts, they sign the contract and return it to the buyer's agent.
The purchaser then provides a check for the earnest money and the option period. The buyer's realtor brings the executed contract and checks to the title company. The sales contract outlines the rights and responsibilities of both parties, and it tells the escrow officer how to divide prorations.
The lender needs the agreement from the mortgage underwriter, as well. The document gives the lender information it uses to determine loan eligibility, closing timeframes, and other pertinent information.
W2s
W2s are a tax document employers send to all employees that lists the wages earned for the year and any deductions. The lender will want at least the past year's W2s.  However, if tax season just ended or you are a contract employee, mortgage companies usually require W2s for the past two years.
Tax Returns
Tax returns for the past year are necessary for full-time employees. Freelance, cash, and contract workers usually have to provide two years of tax returns that show a continuous flow of income from a single source.
So, if you make your money through real estate investing, you would need to provide two years of returns that include consistent income from that source. If you make money from investing and freelancing as a photographer, you must provide two years of returns with both income sources. Otherwise, the lender will base your approval on the source that meets that requirement.
Current Paystubs
Paystubs for the past tw0 t0 three months need to be submitted for borrowers who work as an employee. When the loan applicant is self-employed, the lender may require other documentation or waive this approval condition.
Bank Statements
Bank statements are another standard requirement for obtaining home financing. The bank statements should cover the past two to three months. You must submit statements for each account if you divide your income between multiple banks.
Credit Report
Mortgage underwriters typically require credit reports a few times during the escrow process. The last report they pull is usually just days before closing. Many people make mistakes a week or two before they close by taking out new lines of credit or making large purchases which can impact credit ratings significantly, and it may take months to bring your score back up.
So, do not apply for any new credit while you are under contract. t is also a good idea to use a credit locking service during this time to ensure that your credit file remains consistent through closing.
Asset Statement
During the loan application step, the lender asks questions about your income and assets. You have to show proof for all assets you listed on the application.
So, if you have a savings account, investment accounts, stocks, bonds, or other assets, you need to provide them with account statements that show the current date and the balance in the account.
Copy of Driver's License
You have to have a valid government ID to close on a real estate transaction. The notary overseeing the document signing needs it to record the notarizations in their log, and the lender requires the title company to obtain a copy at closing.
The DL copy is a funding requirement, meaning the lender will not fund the loan until the title company sends it. You can use a government ID or a valid passport if you do not have a state-issued DL. It is essential that the identification document you use is valid. If it is invalid, the closer has to stop the closing and reschedule it when you renew it.
Appraisal
An appraisal is necessary for many loan types. However, the lender requires the appraisal report when the loan underwriter requires it for final approval. You should not have to worry about ordering the report yourself. However, it is essential to note that appraisals usually come back promptly, but closing delays happen when the report is not ready on time.
Home Inspection
The home inspection is not always necessary to fulfill lender requirements. However, it is always best to have an inspection done even when a property is AS-IS.
Your realtor should schedule the inspection as soon as a title file is open. The inspection report details all major damage and repairs needed to bring the property to code if it is not.
While the seller will not make repairs on foreclosure sales, you may want to cancel if the damage is significant. If you cancel within the option period, you will only lose the option fee, usually $100.
If you wait until after the cancellation period, you can lose your earnest money, and the seller may be able to take other legal action against you.
Survey
A survey is necessary if you are financing your foreclosure purchase. The survey shows the boundary lines and placement of the structures and easements. Lenders require a survey endorsement on the title policy, and the escrow company will not issue that coverage without a current survey.
In non-foreclosure purchases, surveys are often paid for in part or whole by the seller. However, foreclosure sellers are rarely willing to cover that expense.
You can make your offer more attractive by paying for a survey if needed yourself. Surveys often take several weeks for a surveyor to complete, and it can take even longer for large properties or acreage. So, you need to order the survey as soon as possible.
How Long Will It Take to Move Into Your Foreclosure Home? 
The time it takes to move into your foreclosure home from offer to closing is around 45 days if you finance. That is similar to most financed real estate transactions. If you choose to make a cash purchase, the time frame could be as little as a couple of weeks.
Certain loan types may also extend the time it takes to close. For example, if you use VA financing, additional requirements need to be met before the sale can officially close. Additionally, the process will likely take longer if you use a combination of financing options to obtain funds for repairs.
Pros and Cons When You Buy a Foreclosure
Every investment strategy includes pros and cons. Buying a foreclosure is no different.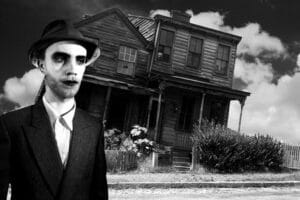 Understanding how you can benefit and the losses you may experience will help you decide if foreclosure investments are a good option for you.
Pro: Lower Purchase Price
Foreclosures are almost always sold for less than other comparable properties. The difference in listing price for foreclosure homes can range from thousands to hundreds of thousands less than current market rates.
Pro: Increased Investment Opportunities
Local inventory may not have many options when looking for rental properties, and new listings in thriving real estate markets are often under contract within the first week. That makes it hard for investors to find new properties and avoid bidding wars.
Foreclosure sales give buyers more options to choose from. Foreclosure properties are available in most cities in lower, middle, and upper-class neighborhoods.
Pro: Room to Build Equity
When you purchase a property for less than the market value, you have an opportunity to gain equity as soon as you close. You can also build on that by making necessary repairs and updating the home to make it more appealing.
Con: Damaged Property
Foreclosure properties often have some damage. Some have significant damage that is difficult to identify in pictures. You also need to be aware of the damage that is harder to identify even in person. That is why it is a good idea to have all foreclosure purchases inspected by a licensed professional.
Con: Redemption Period
Some foreclosure types and governing statutes give the owner the right to redeem for a period of up to two years. To exercise the redemption right where it is allowable by law, the owner must:
Notify the buyer of their intentions
Pay the buyer for the bid price, recordings, assessments, and other closing-related expenses
Pay a 25 percent premium if the redemption is complete during the first year
Pay a 50 percent premium for redemption during the second year
Con: Title Issues
Title issues can cause many problems, and foreclosure properties may be more likely to have complex issues that the escrow agent has to resolve before closing. A complex title cloud can sometimes take months or longer to clear, causing significant closing delays.
Are You Ready to Buy a Foreclosure?
Most property investors dream of finding an incredible foreclosure deal. Yet, many are not prepared when that incredible opportunity hits the market. They don't plan for it and wait to secure Financing until they find a house they want.
Planning and organizing are vital if you want to successfully complete your transaction in the 45 days it typically takes to purchase a foreclosure home. Hiring a real estate agent with extensive experience representing foreclosure home buyers is also a good idea.
You are ready to begin investing in these profitable properties as long as you have good representation, the proper documentation, and realistic expectations of how long it takes to purchase a foreclosure home.