If you are considering property investment, you have likely wanted to know, 'how much money do you need to start flipping houses?' While house flipping is not the only way to get into the real estate business, it is a good option for many people because it does not have the same long-term risks as holding properties.
This guide covers the costs needed to get into house flipping, ways to get started, and other essential aspects to consider. Before you flip your first house, read this guide to find out what you need to get started.
What is Flipping a House?
To completely understand the cost of flipping a house, you need to know what it entails. Most investors who use this method to generate income through real estate due so by acquiring cheap dwellings that may or may not need a lot of work.
Generally, the worse the condition of the home when the investor buys it, the cheaper they can get it. The property investor then does work on the home to repair the damage, upgrade the house systems, and complete updates that make the house more marketable.
Successfully flipping a house requires quick turnaround times for closing, repairs, and getting the home sold. The faster the property is back on the market, the quicker you can cash in. The overall cost for the project goes up the longer you work on the house before it is sold.
So, it is the success of most property flippers depends on their ability to identify properties with room for high profits, redesign them in a way that appeals to buyers, coordinate with multiple contractors, and manage everything on strict deadlines.
How Does House Flipping Differ from Holding Properties
When investors hold properties, they usually do so with the intent of renting them to generate monthly income. Property flippers are looking for a faster return on their investment. While there can be more upfront work that you need to do, the returns are often much higher.
How Much Do You Need to Start Flipping Houses: A Budget 
When planning what you need to start flipping houses, you need to make a budget that includes all of your expenses. Here are some things to consider when creating a property investment budget.
Purchase Price
The property's purchase price will significantly impact how much you need to get started. Many house flippers buy cash houses that need extensive work but get them for lower prices.
When you flip houses, it is a good idea to use the 70 percent rule. The 70 percent rule tells investors to pay no more than 70 percent of the house's after-repair value (ARV) less the cost of any renovation the property needs.
So, you need to determine the cost of repairs and the property's projected value when it is complete. So, if you want to buy a property with an ARV of $300,000, you would multiply $300,000 times .70. The result is $210,000, but you also need to subtract the price of renovations and other expenses.
Suppose your renovations cost $50,000. You would want to pay no more than $160,000 for that home. That does not mean you have to pay cash for a $160,000 house. There are plenty of financing options.
Taxes
Property taxes on an inexpensive property should not be more than a few thousand dollars annually. However, many investors looking for houses to flip go to auctions and work with owners with properties in distress. You may need to pay back owed taxes to purchase these homes.
Renovations
Renovations can be the most costly part of flipping houses. Buyers want move-in-ready homes. Even in a buyer's market, home sales are very competitive. There are numerous updated homes, and buyers would often instead buy something that requires little of their time to live in comfortably. Otherwise, they would buy a house and fix it.
So, slapping a coat of paint on the walls and changing out the carpet won't cut it most of the time. So, it is essential to consider all updates the property will need and include them in your budget.
Marketing
After you complete the home, you will need to market it or list it with an agent who will do the marketing for you. Either way, there will be cost involved in commission fees or marketing costs. The standard commission for realtors is three percent of the contract sales price.
Closing Costs
Traditionally, sellers pay some of the closing fees and realtor commission for their agent and the buyer's agent. When you flip a house, you will sell it, which means you will likely incur closing costs.
The amount of closing cost you will need to pay depends on the price of the property and what you can negotiate with your realtor in terms of the amount of commission they are willing to take. While there are specific fees that sellers customarily pay, you can arrange any terms the buyer accepts.
What Renovations Give the Best Investment Return?
Renovations are a significant aspect of flipping houses. So, knowing where to spend your time and money is important.
Kitchens and Bathrooms
The kitchen and bathrooms are probably the most critical areas to focus on in the home aesthetically. Countertops, cabinets, and appliances make a huge impact.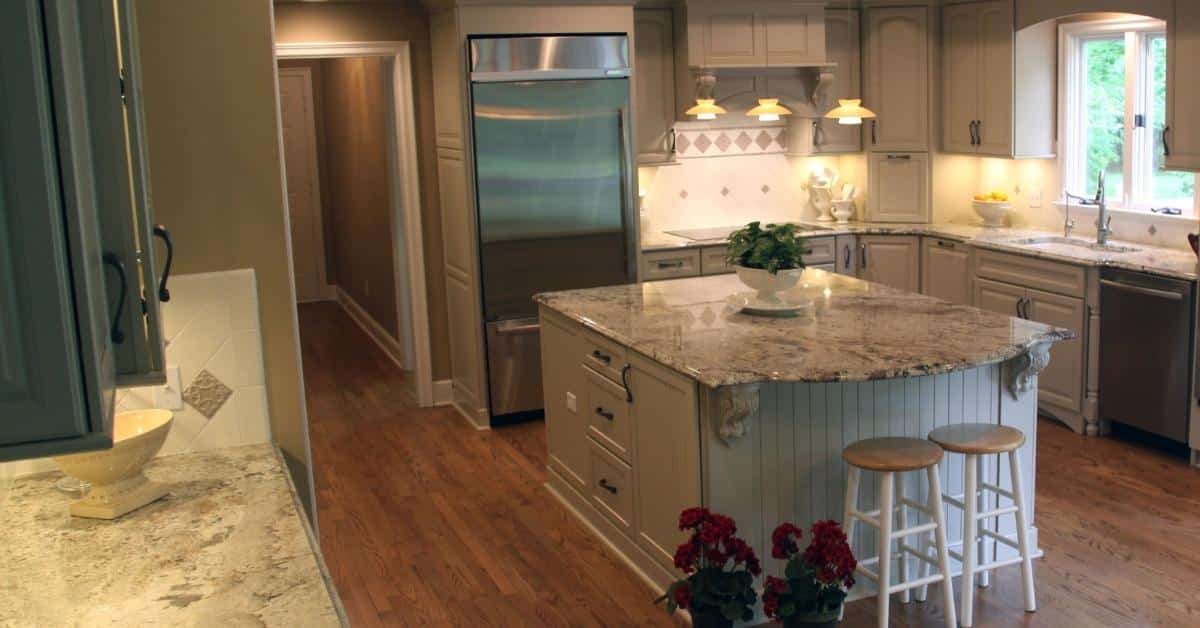 The average cost to remodel a kitchen in the United States is between $10,000 and $40,000, and bathrooms run between $10,000 and $25,000.
Foundation
Foundation damage is a significant factor for many property investors. If the homeowner has done foundation repair in the past, most reputable companies give them a transferrable warranty.
Roof
If the roof leaks, you will certainly need to repair it, and you may need to do a total roof replacement if the home requires it. The cost of re-roofing a house is often high. The average price across the country is $8,000. However, it differs from state to state and depends on the size of the home.
Expect to pay anywhere from $140 to $300 per 100 sq. ft. of the roof. If there is internal damage due to a leaking roof, you will also need to repair the interior damage, and you may also need to mitigate for mold, which can add thousands more to the overall cost of your project.
Energy Efficient Upgrades
Consumers are more aware of energy efficiency than ever. For that reason, you may consider adding features that make the home more efficient or green. Some popular upgrades include new windows, low-cost heating and cooling, tankless water heaters, remote thermostat control, and insulation.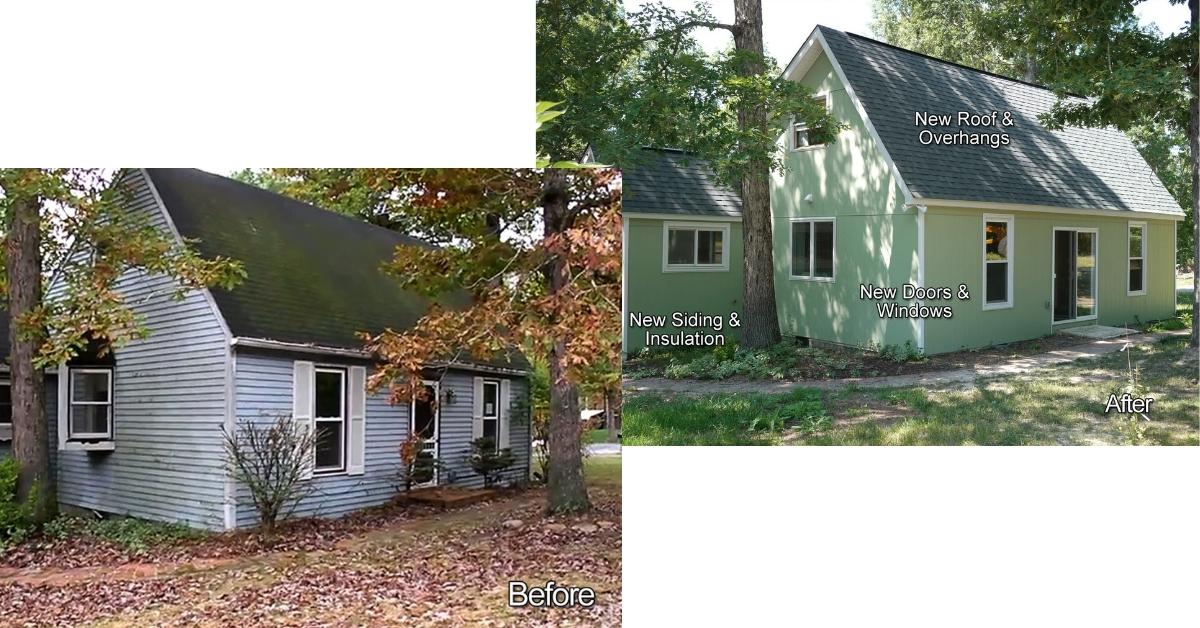 How Much Money Do You Need to Start Flipping Houses with Cash?
The amount of cash you will need depends largely on the market where you are working. If you are purchasing houses at foreclosure or tax auctions, you may be able to pick up a property in a transitional area for under $100,000.
However, you also need to factor in repair costs. On a $100,000 home, you should expect to spend at least $20,000 to $50,000 on renovations. So, with around $150,000 in the right market, you can start flipping cash properties.
You do need to be aware that house flipping can have unexpected expenses. So, if you plan to finance the entire venture with cash, setting aside some extra money in case something goes wrong is a good plan.
How Much Money Do You Need to Start Flipping Houses Without Cash?
There are dozens of financing options for real estate investors that allow you to put little or no money down at closing. Suppose you own a portfolio of properties, or you have equity in your private home. You may want to utilize a low-interest home equity line of credit (HELOC), or a cashout refinance on an investment property. These loan products allow you to borrow against the equity you have in a property.
What Are the Financing Options for Flipping Houses?
You have several funding options for houses you plan to flip. But, the loan products available for short-term property investors often involve higher origination costs, shorter terms, and stricter qualification criteria.
Private Loans
Private money loans are a valuable resource for house flippers but come at a high cost. The rates and origination fees are typically much higher than traditional loans.
In terms of working with investors who flip homes, private lenders usually don't extend credit at a fixed rate for more than a year. If a home takes longer to prepare than the investor anticipates, they may have to pay a balloon payment or face foreclosure, or the rate could increase significantly.
Personal Loans
For individuals with good personal credit, financing the flip through a personal loan may be possible. Personal loans that you need to flip houses often require a portfolio of assets and excellent credit.
HELOC or Cashout Refinance
Equity loans are one of the best options for short-term property investing. Cashout refinance rates are competitive and offer longer loan terms. So, if you ultimately decide to keep your flip house or it takes longer than a year to complete the renovations, a HELOC could be a better option than a private loan.
Construction Loans
Construction loans are an excellent way to borrow for repair costs if you are paying cash for properties. You can use your property equity as collateral. However, like private money loans, construction loans often have short terms. Extending them requires additional fees or can sometimes mean higher mortgage payments.
5 Mistakes That Make House Flipping a Flop
While house flipping is a great way to make money, some factors can make it a total disaster.
1. Too Little Money to Start Flipping Houses
Running out of money before the home is ready to sell can cost you big time. You may have to look for additional funding options to complete the project or wait until you have the money to get it done. Either way, time is money when you are flipping a house.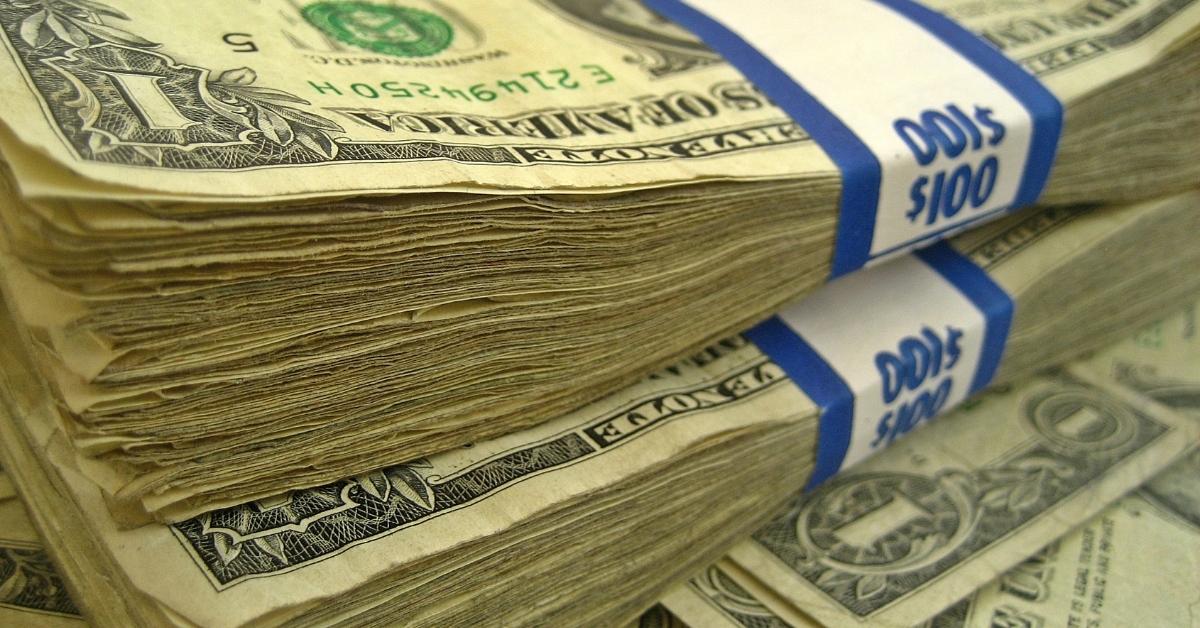 2. Too Little Time
While many people consider house flipping an easy part-time way to make money, getting a place ready to sell can be a full-time job if you want to get it on the market quickly. So, if you do not have time to focus on purchasing and repairing properties, it is best to wait for a better time when you can give it more attention.
3. A Lack of Knowledge
A lack of knowledge about the real estate industry, funding options, how to complete repairs, and business budgeting can all negatively impact you. So, it is a good idea to surround yourself with knowledgeable people or find a mentor willing to teach you the business.
4. Too Little Patience
The goal of flipping a house is to repair it and get it back on the market as quickly as possible. Flipping houses can take a great deal of patience, though. From unexpected repairs to contractors who do poor work, issues can arise, and remaining calm under that pressure is essential to avoid costly mistakes.
5. A Lack of Skills to Start Flipping Houses
There are numerous skills that you need to flip a house. You can hire someone else to assist you if you lack some skills. However, you need basic knowledge of skills like budgeting, marketing, and construction to make house flipping work.
Pros When You Start Flipping Houses
If you choose to become a property flipper, there are many benefits you will enjoy. Knowing the rewards a venture provides can help you stay the course.
Quick Investment Return
Generally, flipping houses offer more significant returns in a shorter period than buying and holding real estate. The length of turnaround on your specific project will differ depending on the length of time it takes to buy the home and fix it.
You should aim to have the property back on the market within 6 to 12 weeks. In a seller's market, when properties are moving quickly, you could have the house under contract within a week and close within another 30 to 45 days. So, within four to five months, you could have your initial investment plus a hefty return in your hand.
No License Requirements
You do not have to have a real estate license to flip houses. Anyone can buy a distressed property, fix it, and sell it. Many realtors decide to flip houses because it gives them an additional source of income, and they often come across good investment deals, so it makes sense for them to take advantage. However, just as many investors have never worked in the real estate business before they start doing house flips.
Be your Boss
You can become your own boss if you invest in homes to flip. When you first flip houses, having a secondary income is a good idea. However, if you make wise investment decisions, you can make real estate flipping full-time income, and be your boss.
Potential for Big Returns
The returns for property flips can range from 10 to 50 percent of your initial investment. Ideally, investors want to profit between 20 and 30 percent, which on a $300,000 property is $60,000 to $90,000.
Renovating dilapidated homes helps property values increase. It also helps to keep properties occupied, reducing the number of dangerous squatters and vandals hanging around the area.
Cons When You Start Flipping Houses
All investments come with cons. House flipping can be a horrible experience when things go wrong. Understanding what can go wrong will likely help you avoid some of these mistakes.
Unanticipated Expenses
Unexpected expenses are one of the biggest concerns for short-term property investors. The idea is to get the property ready to be sold quickly. If the property needs major repairs that were not previously apparent, it can leave you unprepared and in a challenging situation.
Capital Gains Tax
Property investing can come with some serious tax obligations. So, you must speak to a licensed accountant with experience working with property investors about flipped property capital gains. They will be able to help you make the most beneficial tax decisions, and they may know ways that you can apply proceeds from a sale towards another purchase to reduce your overall tax burden.
Holding Costs
The longer you hang on to a property, the more you raise holding costs, which could impact your cash flow. If you are financing, you will have to pay the mortgage each month until you sell the home. You also have to pay other fees like:
Utilities
Routine maintenance
Cleaning
Landscaping
Stress 
Holding costs, unexpected expenses, extensive renovations, loan requirements, and unpredictable real estate trends can make flipping houses very stressful, especially if you use short-term private money or construction loans.
Construction Permits
You need to obtain permits for any work you do per local laws. These construction permits are usually inexpensive compared to other necessary house flipping costs. However, construction permits can cause significant delays for your project. Violating construction laws or failing to get the required permits before starting work can cost you significant fines and legal fees.
Potential Legal Troubles When You Start Flipping Houses
Anytime you go into business, educating yourself on the governing laws is a good idea. In some states, few laws restrict real estate investors. However, house flippers have been the subject of FBI investigations in the past, and there are several real estate flipping scams you should avoid.
Tips to Reduce Your Renovation Costs When You Start Flipping Houses
Some tricks seasoned house flippers know help cut the cost of preparing a house for sale. Knowing where to find cheaper supplies and how to use the materials you already have access to will save you a lot of money. With each property you flip, you will also gain valuable knowledge and contacts that make your overhead costs more affordable.
Buy High-Quality Materials Secondhand
High-quality materials are a great way to reduce your overhead while giving buyers high-end features. You can often get bathroom vanities, bathtubs, countertops, cabinets, and other building materials for great prices if you are willing to give them new life.
Buy 'Oops' Paint
Hardware stores usually have sections where you can buy paint that customers return because the color does not match exactly or it did not work for their project. While the paint is one of the least expensive upgrades, you can save a few hundred dollars by using discounted paint.
Furthermore, there are often numerous options to choose between. So, you are likely to find something that works for your project.
Do the Work Yourself When You Start Flipping Houses
For most people who flip property, part of the fun is fixing the property on their own or helping with what they have the knowledge and skill to do efficiently. That is not the case for each investor, but when you are just starting, doing the work yourself can save you a lot.
Find Renovation Help on Job Sharing Boards
Hiring an independent contractor to do minor repairs can cost more than hiring someone directly. Some real estate groups have a job posting board where you can post work that you need to be done.
People are usually willing to complete jobs like hanging closet doors, painting, minor carpentry, and other jobs that do not require licensing. If you are doing the work yourself, you can also hire a helper for a day to assist you with heavy lifting, which will help you prepare the house quicker.
How Much Money Do You Need to Start Flipping Houses FAQs
Check out these frequently asked questions by investors who also wanted to know 'how much do you need to start flipping houses.' These might answer some of your questions and give you valuable information to make your first house flip successful.
How Much Money Should You Have Before Flipping Houses?
The amount you need to get into house flipping depends mainly on your goals, investment area, and credit worthiness. However, you can get into the business with $150,000 to $200,000.
Is it Profitable to Start Flipping Houses?
If you have the time and money to invest upfront, the profits in house flipping can be substantial. Many people have built sizeable real estate investment firms that generate millions per year by flipping houses.
When you first start flipping, you can expect to sell between two and three houses you buy and renovate. If you make a profit of $30,000 on each property, you will make between $60,000 and $90,000 in the first year.
However, you should be aware there have been more people flipping properties recently, but the returns they receive are lower.
How Much Do House Flippers Make a Year?
The average annual salary of house flippers is around $115,000 annually. However, the more deals you do and the higher returns you make, the higher your yearly income is. In house flipping, your potential for wealth depends on how much you are willing to put in.
How Can I Flip a House with No Experience?
Anyone can flip houses. However, it is a good idea to know the real estate industry. The more you know about local trends and planned community enhancement projects, the better you can focus your investments on areas that bring better returns.
To get involved in the real estate industry, you can attend an investment class, join networking groups for real estate professionals, and look for an experienced house flipper to teach you the business. While real estate can be a very competitive industry, there are also a lot of successful investors who are happy to share their knowledge with eager students.
Do You Have What You Need to Start Flipping Houses?
House flipping is a dream job for many people. The thought of being able to turn a distressed house into an inviting family home and make tens of thousands of dollars in a single transaction is very appealing.
The first step is to determine 'how much money you need to start flipping houses?' Then, you can start saving money or look for financing options for your project. If you have the time, funds to finance your first flip, and an experienced mentor with industry contacts you can tap into, you should be ready to try flipping your first property.