Buying a duplex can be an incredible opportunity for investors. They are a great way to get into multifamily home ownership. However, there are certain things you need to look at that you do not have to consider when you are purchasing a single-family rental property.
So, we created a guide to teach you everything you need to know about buying a duplex. In it, you will learn the step-by-step buying process, how to finance a duplex, and how to find these unique investment opportunities.
What is a Duplex?
Duplexes are two separate living spaces in the same building. They come in many shapes and sizes. Some duplexes were built with two units.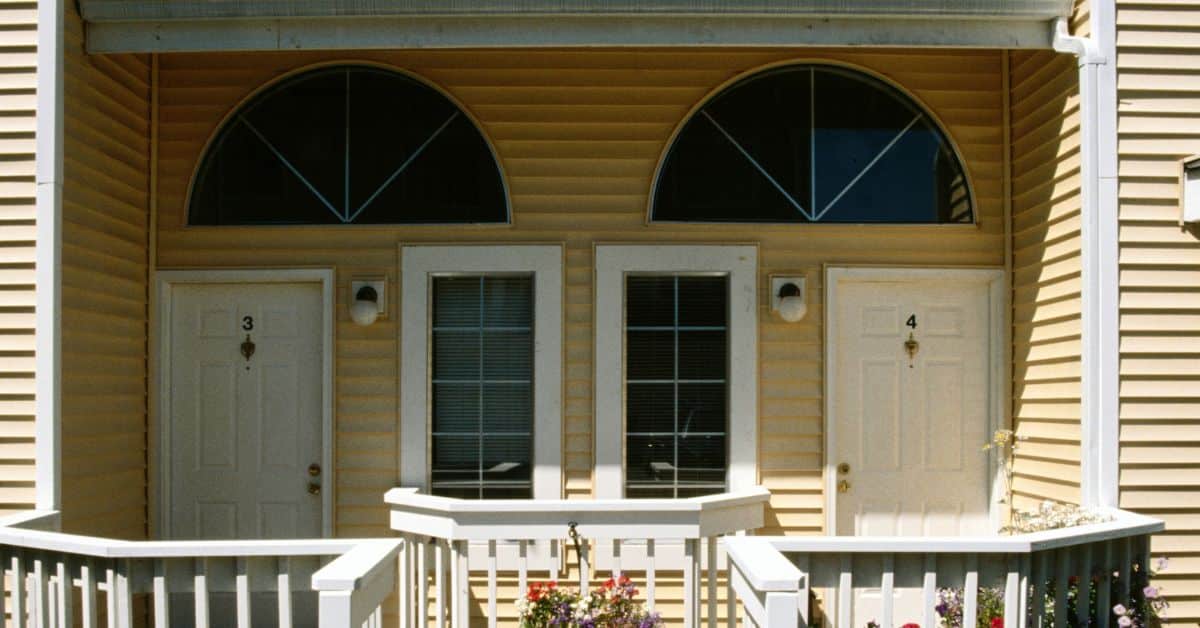 There are also duplex properties that were originally one large home. The home conversions may also be divided into three or four units called triplexes and quadplexes. 
Originally duplexes became popular in populated cities in the 1920s and 1930s. They were less expensive homes that offered the owner an opportunity to generate an income. 
Duplexes have gained popularity at different times, and today investors are more interested in them than ever. Many of these properties are still available in different conditions. However, as the areas where these investment opportunities are revitalized, they are becoming harder to find. 
During the 1930s and 1940s, when people went through the great depression, rentals became more popular. So, many people converted their large single-family homes into duplexes. 
Who Rents Duplexes? 
Duplexes tend to be a bit more affordable than renting a single-family home which makes them very popular with small families. It gives the children an outdoor space without the high price tag of renting an entire home. 
They are also popular with older people who do not want to live in an apartment complex. Duplexes give more privacy than apartments because you do not have as many neighbors. 
What Do Duplexes Look Like? 
There are many different duplexes. Some have side-by-side units with both front doors in the front. However, other properties are one unit behind the other and others with the units stacked. 
The properties with stacked units or one in front of the other usually look like normal single-family homes. There is also a possibility that some duplexes were the first single-family homes. 
Advantages of Buying a Duplex
Managing duplexes can be easier because you have two rentals at the same location. However, that is not the only compelling reason to buy a duplex. 
Two Units in One
The main advantage of buying a duplex is that you can purchase two units in the same transaction. If you are buying in the city, that can save you a ton of money because you are not having to pay for land for two whole homes. 
Lower Maintenance Costs
When you have two rentals under the same roof, you can save money on maintenance and repairs. For example, instead of re-roofing two roofs, you will only have to do one. The exterior and yard maintenance are also less expensive. 
Lower Mortgage Payments 
If you plan to live in your duplex, you can likely make enough renting the other unit to cover your entire mortgage. If you are a new investor, this is an excellent opportunity to save money to buy your next rental property. 
FHA Loan Availability
Depending on whether or not you plan on occupying your duplex, you may qualify for an FHA loan. That means that you can put down a smaller down payment.
Availability of Down Payment Assistance
If you are a first-time homebuyer, you may qualify for some down payment assistance programs that can help cover closing costs and other home-buying expenses. These programs are only offered for owner-occupied homes. However, this is a good option if you are looking for your first home and want a property with some earning potential. 
Disadvantages of Buying a Duplex
Like any other investment opportunity, duplexes do come with some disadvantages. Knowing the pros and cons is wise anytime you are considering an investment. Knowing what you are getting into will help you determine if owning a duplex is the right move for you.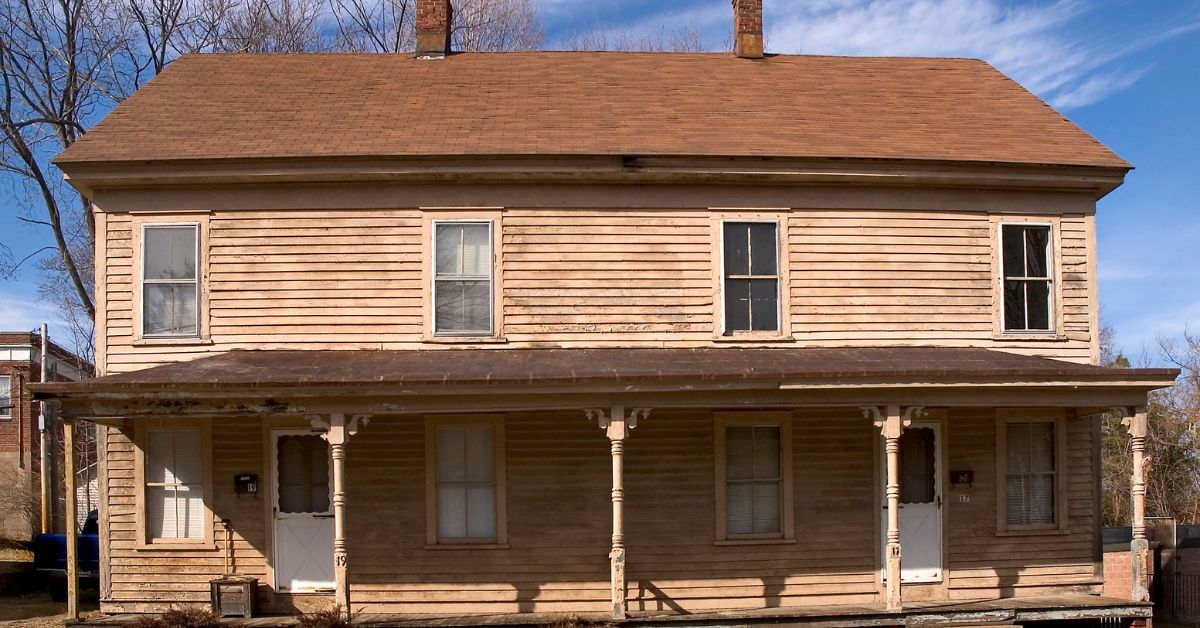 Being a Landlord is Work 
Becoming a landlord is a dream for many people, but not everyone has what it takes to manage properties. You have to be extremely organized and handle tenant matters promptly otherwise, you will have a high turnover rate.
Tenants can be Challenging
Tenants are not always easy to work with. If you plan to live next door, it may worsen matters if you have a troublesome tenant. So, that is something you need to consider before you purchase a duplex.
There is No Guarantee that You Will Quickly Rent Units
Waiting for a renter to lease your duplex may take time. You will need to cover the upkeep, maintenance, and mortgage payments. So, this is a major factor you must consider when budgeting to buy a new property. It is a good idea to have at least six months of cash flow before you finalize your purchase.
Limited Availability of Properties
Duplexes are more common in older neighborhoods and areas that traditionally housed more people. For example, you may find these homes in downtown areas. If you are looking to invest in busy cities, duplexes are much easier to find. In suburbs or newly developed areas, you will not find many duplexes.
Single-Family vs. Duplex as a Rental Investment
Single-family investments are very similar to duplexes. They both offer the opportunity for the owner to make a rental income. 
Cost of Buying and Maintaining a Duplex
Duplex prices depend on the area you are buying and the property's condition. For most maintenance expenses, you can expect the cost to be similar to single-family homes. While the cost of purchasing a duplex might not be much higher than a similarly-sized traditional home, you might need to do extensive renovations before your property is rentable.
You will need to factor all repairs not covered in your loan into your out-of-pocket expenses. If you do not have enough cash flow to make your property rent-ready, you may be stuck covering the monthly mortgage while you try to come up with the money to get your units ready.
Step-by-Step Guide to Buying a Duplex
Buying a duplex is very similar to purchasing a single-family home. However, some slight differences regarding due diligence and your method for locating these properties make buying a duplex more complex. Following these steps will help you ensure you do not miss any essentials.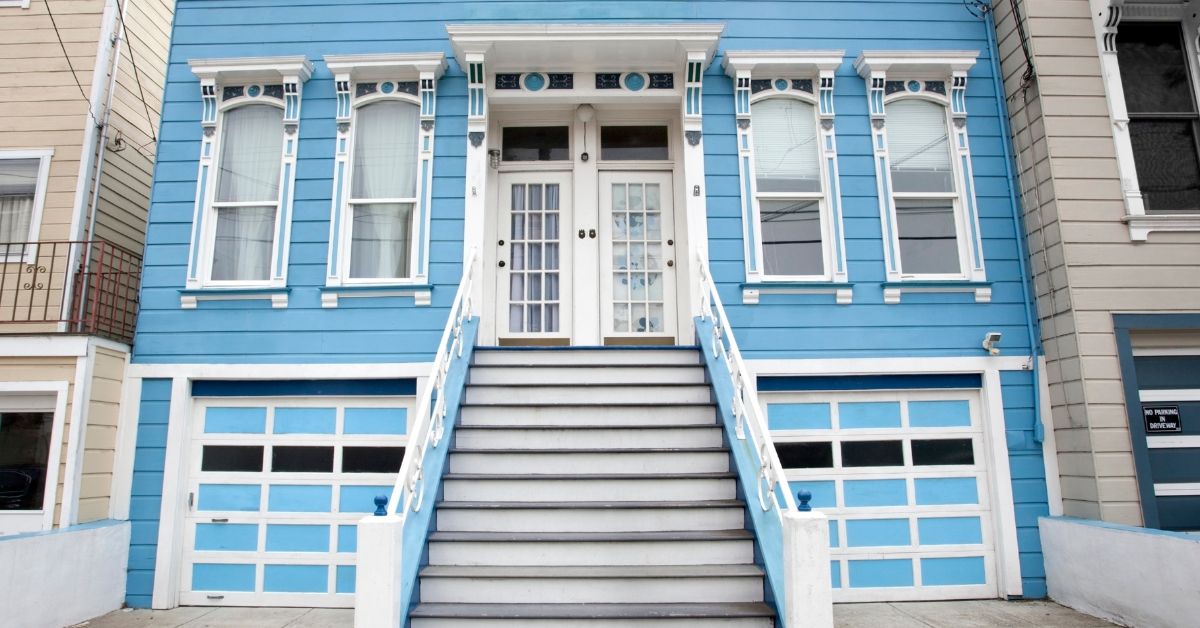 Step 1: Get Educated
The first step when you want to buy a duplex is learning about the process and studying different areas to invest. Knowing the market is extremely important. You can spot better deals if you are familiar with the market. 
Some of the general things you need to consider are home prices and the rental market for those homes. One of the things that attract many investors to duplexes is that the cost of many duplexes is less than buying two separate single-family homes.
However, the rent prices for a single-family property are often slightly higher than a similarly sized duplex. So, that is something you need to look at in your area. 
Step 2: Get Pre-Approved
Once you know what is available, you should know how much you want to spend. So, you need to get pre-approved for a loan. The pre-approval process is relatively simple if you have all the necessary documentation. 
The lender will ask you for: 
Bank statements (3 months worth if you are a w9 employee and 24 months if you are self-employed)

Paycheck stubs

Investment account statements

Government-issued ID

Income tax returns for two years
Your lender may ask for other documentation, but all lenders ask for these basic documents. 
Step 3: Talk to a Real Estate Agent
Next, you will need to hire a real estate agent. Finding an agent with experience working with investors and negotiating purchase deals is essential. You also want to find someone who is a good listing agent because it is easier if you use the same to rent your duplex after you close. 
Step 4: Define What You Are Looking For
You should know what you want by this point because you will need to define all of the details with your agent. 
Location
Determine what areas you are interested in. You may get a better deal on a property in a rough area of town. However, it is more challenging to rent properties in less desirable areas. 
Furthermore, you have to worry about tenant screening, and finding tenants who qualify in areas that are not as affluent is sometimes challenging. 
Property Condition
Property condition is another big consideration. If you are experienced with home repairs and willing to put in the work, you may want to buy an older property. If you are a part-time investor looking for a low-maintenance investment, you may want to look for something that is newer or renovated. 
When you are leasing a property, you need to make sure that it is move-in ready. Otherwise, tenants will not take care of your property. They figure if the landlord doesn't care about upkeep, they shouldn't either. 
So, you must plan to do whatever work is necessary to keep the property fresh and ready for a tenant. 
School District 
School districts are very important to wise investors. The most qualified tenants want their kids to go to good schools. Tenants are also more likely to pay their rent if their kids are in a good school because they do not want to move their children to a less desirable area.
While school ratings change over time, the ratings of schools in an area are a good indicator of the area's quality. It can even make your property extremely marketable, especially if you own a property that rents for less than other homes in the area. 
Look for areas with specialized schools or magnet schools that offer admission to outside students individually but accept all of the students in the district because that guarantees your renters that their children can attend. 
Property Size
Property size is another factor you need to consider. Typically, the more bedrooms a rental offers, the more rent you can generate. So, looking for duplexes where the units have at least two to three bedrooms is a good idea. 
Bathrooms also help to generate higher lease prices. For two-bedroom units, one bathroom is okay, but if you have more bedrooms, you will want at least two bathrooms. 
Property Age
Duplexes are not as popular as they were in the past. So, as a duplex investor, you should be aware that many of the properties you find will be built in the 1920s and 30s. However, there are some newer options in certain areas. 
You should be aware that property age impacts the maintenance needs of your property. While it might be challenging to find newly constructed duplexes, you should be able to find some duplexes that have been completely renovated. 
If you are looking for something that is less maintenance, you should plan to do an initial renovation or buy something that has already been updated. 
Step 5: Start Looking for a Duplex
Once you know what you are looking for, you can start your search. Plan to spend more time looking before finding the correct property. There are duplexes available throughout the United States. However, there are usually far fewer duplexes than single-family homes. So, it can take longer to find the right home. 
Keep your eyes out for properties when you are driving through different areas. Sometimes duplex owners sell by owner, so these homes may not be listed in the local MLS.
Step 6: Do the Math
Once you find a few deals, you must write down all the financial information and compare deals. If comparing two properties in the same neighborhood, you can use the gross rent multiplier (GRM). 
The GRM is a simple calculation you can use to compare two properties. You just need the sales price and the projected gross rental income. You then divide the sales price by the projected gross rental income. 
While gross rent multiplier or Cap Rate, another figure investors commonly use, are great for a quick comparison, property investors should do in-depth research to determine whether a property is a good investment. 
Some of the things you need to consider are: 
Sales price

School district

Property condition

HOA fees

Taxes

Maintenance expenses

Flood plain status
There are other factors specific to your area that you should also consider. That is where working with a great realtor is necessary. An experienced agent will tell you what to look out for and things you won't think of to consider.  
Step 7: Make an Offer
After determining which property you want to buy, you need to submit an offer. Currently, the buying market is fairly competitive. So, you will need to consider that when you submit your offer. 
However, if the property has been on the market for a while, you will have more opportunities to negotiate. Your real estate agent can also help you determine a suitable offer. 
Your agent submits the offer by sending a completed sales contract to the seller. If the seller accepts, they sign the contract and send a copy back to your agent. So, you must include everything you want in the contract when you submit it. 
Step 8: Do Due Diligence 
Many duplexes were built decades ago. So, it is crucial to do due diligence. The two things you need to do are verify the property condition and get title insurance. 
You must also pay an option fee if you want to reserve the right to cancel your purchase after inspecting the property. 
Typically, option periods are between 10 and 14 days. The period allows you to have the property inspected. If the inspector uncovers a major flaw with the property, you can cancel during the option period, and the only money you will lose is the fee you paid. 
Otherwise, you will lose your earnest money if you back out of the deal, even if the property has a significant defect. 
Step 9: Close
When you use a title company, they will work with your lender and realtor to get your file ready to close. They will ensure the title is clear of any encumbrances and schedule the closing with you and the seller. After closing, the title company will record the ownership documents and issue a title policy.
Step 10: Rent You Duplex
Once you close, you will need to rent out the units. You may need to do renovations before the units are rentable. Calculating the time it will take you to rent the units is essential. 
You also need to make sure you have enough money to make necessary repairs to get the units ready to rent. Also, it is essential to remember that while you can make one unit ready to rent and work on the other one, tenants generally won't want to live by a vacant unit for a long period.
They may also ask to see both units if both are vacant. So, if the other unit is trashed, it is a good idea to clean it up before you show any renters. 
How to Find a Duplex to Buy
Finding duplexes is often more challenging than finding a single-family home to purchase. Knowing how to find a great duplex will make the process of buying one much easier.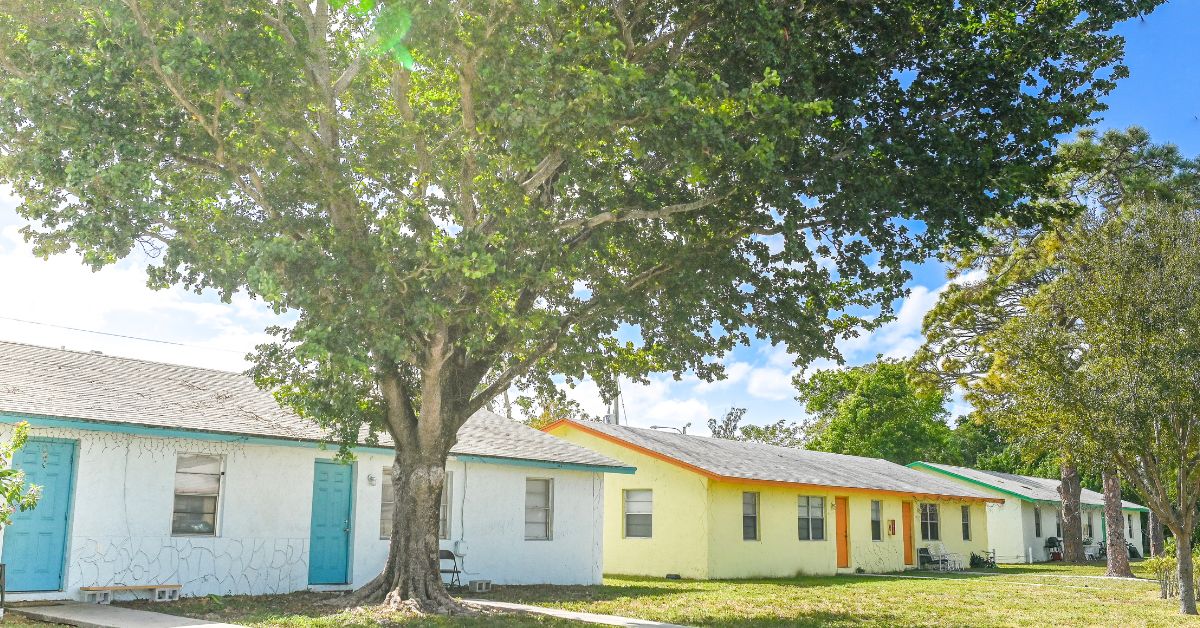 Work with a Real Estate Agent
When you work with a buying agent, they will help you locate properties that match your search criteria. You give them a list of the features you want and your price point, and they will search the local MLS for you and forward you listings to review. 
Drive Through Neighborhoods
One of the best ways to find properties is to drive through the neighborhoods you like. It may seem like an outdated method. However, driving through neighborhoods before you purchase is a good idea.
Often duplexes are in the older parts of town or in areas that are historically heavily populated. So, those are good areas to look at. 
Check MLS Listings
In many areas, you can access the MLS without a realtor. When searching the MLS for duplexes, you may have the option of looking for duplexes in some databases. If there is not a specific duplex filter, you will need to look for multifamily listings. 
Search By-Owner Selling Sites
By-owner sites do not have many listings, but they are a good place to search for listings the owner sells without an agent. 
How to Finance a Duplex
Financing your duplex is the most critical aspect. If you can't get financed, you will have to put off your dream of becoming a duplex owner. So, it is vital to know your options. 
Conventional Financing
Conventional financing requires a larger down payment, typically twenty percent. However, over the life of the loan, conventional financing is usually less expensive than FHA and other first-time homebuyer programs.
FHA Financing
FHA financing is available for multifamily properties that are owner-occupied. FHA loans can finance properties with one to four separate family units. For financing purposes, most lenders treat owner-occupied multifamily homes with less than four units like single-family homes. 
VA Financing
If you are a veteran, plenty of loan programs help you buy property. You can use VA financing options to finance a second home even if you are not a first-time home buyer. 
You can check your eligibility through the Department of Veteran Affairs. If you are using VA financing and are a first-time homebuyer, look into veteran downpayment assistance programs. 
Numerous government and non-profit programs offer grants to help veterans purchase homes. Most of these grants are in the form of a second lien, and the programs require that you live in the property as your primary residence for five years. 
If you move, you must pay back a portion of the loan. The amount you would need to pay back would be prorated. So, this is not the best option for everyone. However, if you want to buy more properties, it is a good way to get started.
USDA Home Financing
The U.S. Department of Agriculture offers home buying assistance programs and loans for consumers looking to buy properties in rural areas. The organization even offers financing options for multifamily loans. So, a USDA loan may be a solution if you want to add properties in rural areas to your portfolio.
Are You Ready to Buy Your First Duplex?
Duplexes are a great way to get into rental property ownership. They offer you the ability to purchase two income-generating properties in one transaction. Buying a fixer-upper duplex is usually not much more expensive than a single-family home. So, if you are a first-time buyer, financing one of these properties is fairly straightforward, and there may even be programs in your area to help you with down payment assistance and closing costs.
So, if you have been thinking about buying a duplex, applying for a mortgage loan to see what you qualify to buy is a good idea. If you qualify, you should be ready to start looking for properties. If you do not qualify for a loan, the lender can advise you on what you need to do to receive a pre-approval letter for buying a duplex.