Apartment investing is a great way to diversify your investments. But most people are overwhelmed with how to buy an apartment complex, which may cause them to steer clear of this profitable revenue stream. 
If you want to know how to become a multifamily complex owner, this guide will help. It includes valuable information like the different classes, how to get financing, and what to expect after you close. 
Apartment Investing: Steps to Buy an Apartment Complex in 2022
Apartment investing may seem daunting, but the process is a lot less intimidating when you know the steps. Here are the steps you need to take to buy an apartment complex.
1. Learn the Classes of Apartment Complexes
There are four classes of multifamily complexes. Each class comes with different management and financing requirements. Learning about each will help you determine where you want to start investing.
Class-A Properties
Class-A apartment complexes are high-end properties built within the last ten years or substantially updated within the last ten years with various desirable amenities. Some of the amenities you may find at these complexes include:
In unit washer and dryers
Highgrade appliances
Pool
Gym
Highrise buildings with extensive interior and exterior amenities older than 20 years may also be considered Class-A if updated using the highest quality materials available.
Class-B Properties
Apartment complexes older than ten years or constructed within the last 20 years are recently updated with dated amenities. These properties are generally low maintenance and built with quality materials.
Class-C Properties
A complex built within the last 30 years or one with substantial updates with limited interior and exterior amenities. Class-C properties generally have some maintenance issues and may show their age. The appliances may be original to the property and need to be replaced.
Class-D Properties
These are older complexes that are generally 30+ years old and typically require renovations before they are leasable. These complexes often come with few added amenities, and what they offer may need updating to compete with newer developments.
2. Set Your Budget
You need to determine how much money you want to spend. Starting, it is a good idea to set a budget that you are more than capable of affording, even if it takes a while to get your units leased. You will also want to factor in any necessary repairs or renovations.
3. Get a Pre-Approval Letter
Once you determine how much you want to spend, you should apply for a loan. You will need to work with a commercial lender. However, there are some government-backed loan options available for apartment investing.
4. Locate Properties and Make Offers
Once you have a pre-approval letter from your lender, you are ready to find properties and start making offers. At this point, it is a good idea to hire a knowledgeable realtor who knows about apartment complexes and what to look for in profitable rental property investments.
Hire a Commercial Real Estate Broker
When you hire a real estate broker, you must vet them to ensure they can handle your deal. Ask them for references and a list of property deals they represented in the past.
A knowledgeable commercial broker will save you time and help you avoid an unprofitable investment. Commercial realtors are generally very knowledgeable about the markets they serve and often have a group of owners they work with frequently. So, they may already have a list of properties that fit your criteria.
They can pull commercial listings to show you if they are unaware of any apartment complexes that meet your budget or requirements. They will also help you submit an offer and negotiate a favorable deal. However, you must do your homework as you are your best advocate when buying an investment property.
5. Hire a Management Company
You will also need to hire a management company to run the property for you or form your own. You will want to do this before you close on the property. The management company will help you take over the property, set up rent payments, determine what updates the property needs, and manage your investment after you close.
6. Finalize Your Apartment Complex Purchase
After you have a management company or determine who will take care of those matters, you will need to finalize your loan. The lender will likely need additional financial documentation, surveys, occupancy statements, repairs, and other loan approval requirements.
During this time, you must ensure that all requests from your lender, title company, and agent are handled promptly. Any delay in turning in paperwork or completing loan requirements can delay the closing or cause the seller to back out of the deal.
7. Stabilize Your Complex
After closing, you will need to stabilize your investment. That means you need to ensure that the occupancy is optimal, and you will want to do that as soon after you close as possible.
Apartment Investing: Pre-Offer Due Diligence
Due diligence will help determine whether your return on investment is profitable. While your realtor will help you gather many of these items, you will want to ensure that you have access to all of the documents below to make an educated decision about the property.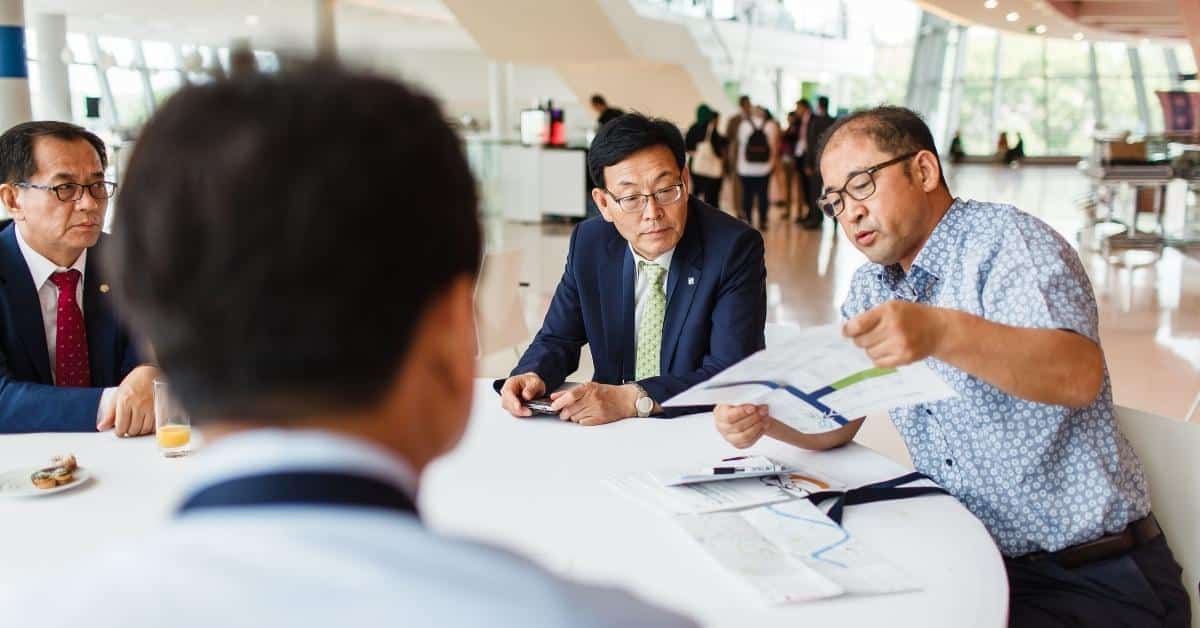 All government permits and documentation associated with the property, including certificate of occupancy, alarm permits, and past code violations
Utility bills for two years
A current title policy with all supporting documents
A current survey
Property tax bills, including any exemptions and special assessments for the past three years
Building plans
Documentation for all property located at the site
Environmental reports
Capital expenditures
Local demographics and off-site amenities
A list of on-site amenities
Future construction and architectural plans
Occupancy rates for the past three years
Apartment Investing: Submitting an Offer
When you submit your offer, you will likely want to use any major repairs necessary to negotiate a more favorable price. Even if you do not plan to do the repairs immediately, you can use a repair allowance paid in closing to reduce the amount that you need to put down in some cases. So, this is an essential factor.
Sellers are unlikely to pay for items that do not affect the property's value. For example, if you want to renovate the units to generate higher rental prices but it is not necessary to meet building codes, the seller is unlikely to give an allowance for the upgrades.
Yet, if there are code violations or environmental toxicity concerns, you can likely negotiate a lower purchase price or allowance to remedy the problem after closing. An experienced commercial agent should know what to look for and how to use it to your advantage during negotiations.
Apartment Investing: Underwriting Due Diligence
After the seller accepts your offer and at the start of the escrow and finance underwriting process, you will need to gather more documentation. The lender and title company will need most of these items to complete the underwriting process, and you will want to carefully evaluate them to ensure the deal is profitable before you close.
The executed sales contract
A letter of intent (LOI) from you to the seller
A current survey with all easements and encroachments
Current property insurance and any claims made against the policy
Current litigations involving the property
A current appraisal report and any past appraisals completed on the property
All tenant leases
A list of security deposits paid by current tenants
A list of lease violations against all tenants
Unaddressed maintenance requests
Parking space assignments
Resident policies
Accident and theft reports
All non-lease revenue generated by the property
Apartment Investing: Successfully Managing Your Complex
After you close, you will be responsible for managing the property. So, you want to ensure everything is in place for a smooth transition. Even a short lapse in the management of your investment can become disastrous.
Maintenance
As soon as you take ownership, you must address any outstanding maintenance issues. Start with the rented units. Maintaining the rented apartments in your complex ensures tenants do not have grounds to withhold rent or break their lease due to property damage or health concerns.
When an apartment owner fails to remedy maintenance concerns, it can be costly for you as a property owner. If a tenant moves out, you must repair these items before renting the unit to a new tenant. So, it is best to handle these matters promptly and avoid any legal action a resident could take against you.
Unit Make-Ready
Before you lease apartments, you must ensure they are ready for move-in. To do that, the apartment must have:
Clean, freshly painted walls
New or clean carpet in good condition
Running heating and cooling system
Working appliances
You should do this before you ever show a unit to potential residents. Even if you tell a consumer that the unit is not yet ready, they will judge the complex based on what they see.
Keep in mind that word of mouth is a powerful marketing tool and can damage your reputation. Even if someone does not rent a unit in your complex, other people will see it and may not bother visiting your property if they leave a bad review.
Showing Apartments
When you show apartments, always be professional. Ask the customer questions to get to know them better.
Make sure that you treat all potential residents the same. Even the appearance of favoritism to one person over another can be looked at as housing discrimination, which is against the law in most states and can lead to costly litigations.
Before you show a unit, get a copy of the person's identification. Immediately make a copy and lock their ID in a secure desk drawer until the property tour is complete. You want to hold on to the person's identification as a safety measure. Locking their ID until the conclusion of the tour detours them from committing a crime against you because you would be able to identify them quickly.
Screening Tenants
After showing the property, if the person would like to lease the unit, you need to have them fill out a rental application and pay any applicable fees for application processing and background screening.
You want to find tenants with good credit, stable employment, and positive rental history. Waiting to find the right tenant is vital.
While it may be tempting to rent your apartments to the first person interested, leasing to an unqualified or dangerous tenant will no doubt cause you problems in the future. So, vetting all residents is a must.
Lease Contracts
After approving a tenant, you need to have them sign a lease agreement. You must follow federal and local guidelines governing lease agreements, deposit payments, and prorated rent. Failing to execute the lease agreement properly will leave you vulnerable to broken leases and potentially adverse outcomes if you have to evict the occupant.
Avoiding Evictions
When you can, avoid evictions. That is not always possible. However, eviction is often lengthy and more costly than working with the tenant.
Tenants are people. They often go through challenging times and appreciate a landlord willing to work with them. That does not mean that you should not follow the law and evict tenants when necessary, but if a tenant is a day or two late on the rent, charging them a late fee is always a better option than denying their rent and evicting them unless other factors make the eviction necessary.
Letters of Notice
When a tenant is late on rent or violates their lease, you must make them aware in writing. In many cases, it is necessary to give a tenant 3, 7, 30, 60, or even 90 days' notice before you can start the eviction process. So, the letter of notice is a critical step you will need to perform regardless of whether the tenant remedies the situation or not.
Resident Events
Resident events help to create a sense of community at your property. It also allows residents to get to know each other.
When tenants feel like they belong to a community, they will likely stay longer. So, these events are extremely beneficial in reducing turnover rates.
Parking Policies
Parking policies are another major issue. While you do not want uninvited guests parking their cars on the property, you want to ensure that each resident has space to park and that you have some guest parking available.
Towing a tenant or their guest's vehicle is not suitable for business. Many complexes implement towing policies to keep the property free of inoperable vehicles or loitering. However, towing a tenant's car will cost them hundreds of dollars.
Many people living in apartments are on a tight budget. If they have to choose between getting their car out of the tow lot or paying your rent, they will almost always choose to retrieve their vehicle. They are also more likely to break their lease due to the frustration caused by the incident. Neither of which benefits you.
Tenant Maintenance Requirements
Make sure tenants are aware of their maintenance responsibilities. If you require them to change the air filter in their unit or perform other maintenance tasks, let them know upfront. If you charge maintenance trip fees, you must include that in the rental agreement and ensure tenants are aware.
Apartment Investing: Pros
There are some fantastic benefits to owning your apartment complex. Some of these are unique to multifamily complex ownership making apartments an attractive investment for many people.
Ability to Finance the Investment
Unlike buying stocks or mutual funds, you can put a relatively small initial investment down and finance the remainder of the purchase over many years. That allows you to retain more of your liquid cash for other expenses or investments while receiving the benefits of owning a profitable property.
Multiple Sources of Monthly Revenue
An apartment with even ten units generates slightly less income generally than ten single-family homes. Keep in mind each single-family rental you own requires maintenance, and if it is not rented, you are responsible for the entire financial burden with no positive income being generated by the property.
When you own an apartment complex, you can generate income from the rented units while you are making the empty unit ready to lease.
Appreciation
Almost all property, when properly maintained, increases in value over two or three decades. Apartment complexes are usually investments that people hold for an extended period.
You can generate income monthly from the property, pay it off, and down the line, you will likely be able to sell it for a much higher price than you originally paid.
Business Tax Deductions
Business-related expenses incurred while managing your complex are tax-deductible as is depreciation. For this reason, apartments offer some tax benefits that some other investments do not.
Apartment Investing: Cons
Apartment investing is not all pros. Like all investments, there are downsides to being a complex owner.
Changing Rental Markets
You may purchase a complex in a desirable area only to find that the location takes a downturn in five or ten years and you cannot rent the units to high-quality tenants. For example, when crime rates go up, tenants who once wanted to live in a specific area are likely to move to safer locations. No one wants to pay high rent prices to live in a high-crime area.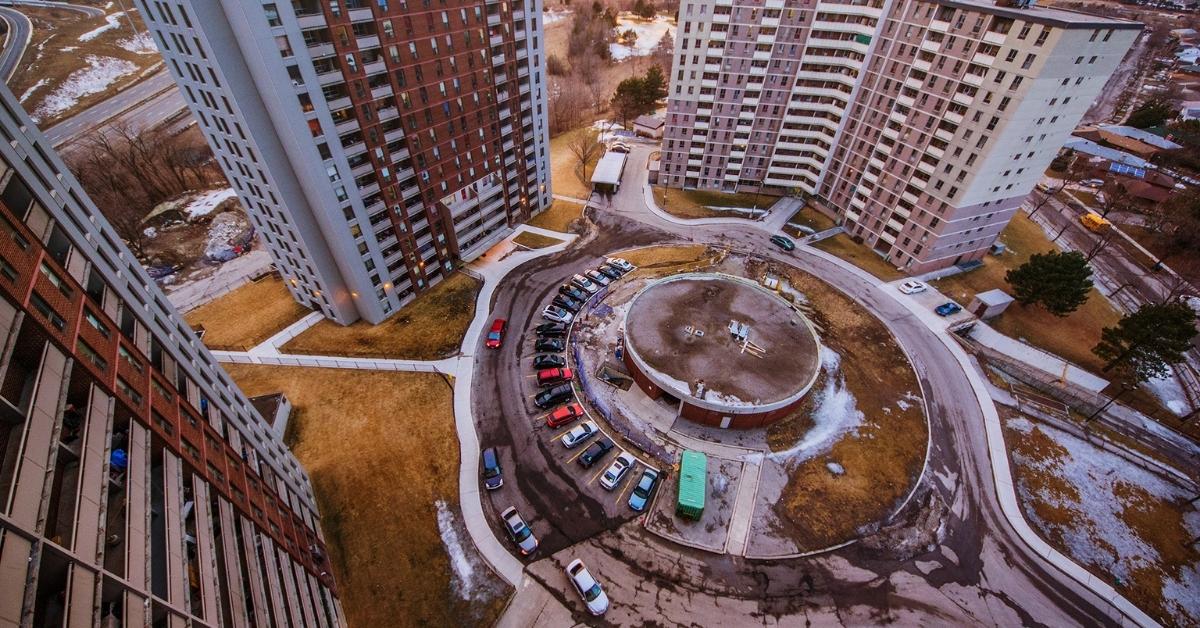 Property Management Responsibilities
Property management is the biggest drawback to owning apartment complexes. To maintain your property's value, you must keep up the interior and exterior appearance and update the property frequently. Otherwise, it becomes more dated, and you will need to drop rent prices just to keep the occupancy at a profitable level.
Tenant Issues and

Vacant Units
When tenants do not pay or take care of your complex, you will have to take legal action against them to remove them from the property. You must also follow Landlord-Tenant and Fair-Housing laws to avoid adverse legal action.
Additionally, when units are vacant, you have to show them, screen tenants, make the units ready to lease, and keep unwanted people out, which can be a huge hassle.
Liability 
When something goes wrong at your complex, you are liable. You are also responsible for ensuring your building is up to code, or the city could fine you, and tenants and visitors may sue you if the violations adversely affect them.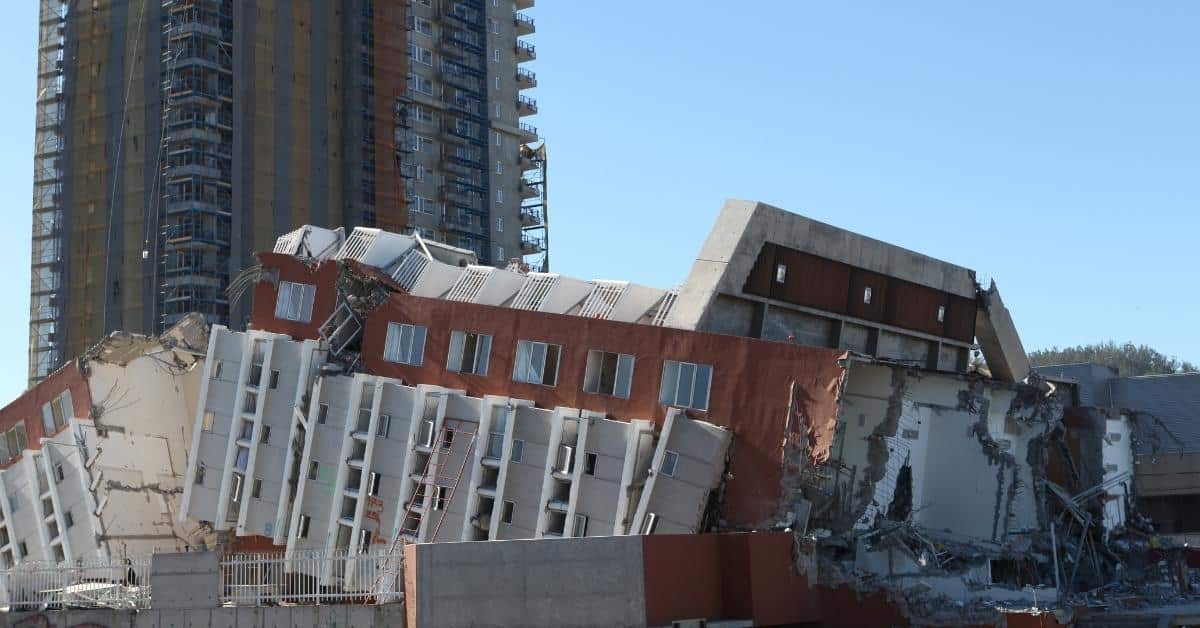 Poor Liquidity
Your initial investment and equity are locked in as long as you own the property. While you will generate cash flow from rented units, most of your funds are tied in until you sell the property.
Apartment Investing: FAQs
Now that you know how to buy a complex and what property management entails, consider the answers to these frequently asked questions about apartment investing. These questions are likely things you have wondered about, and the answers may help you decide if investing in apartments is the right path.
Is it Smart to Invest in Apartment Buildings?
If you are looking for a long-term investment and are not afraid of the work and responsibility of being a complex owner, apartment buildings are an excellent investment. They allow you to add multiple rentable units in one location to your portfolio, and as long as you manage the property correctly, your investment will generate monthly income and increase in value over time.
Is Owning an Apartment Complex Profitable? 
The profitability of owning an apartment complex is directly tied to the way you take care of the investment. Landlords who do not keep up with tenant issues and maintain their units are wasting money buying an apartment complex because tenants will not release or pay rent when they do not. That means you will likely encounter high turnover rates that are costly while still having the financial burden of making tax and mortgage payments.
What Should You Look for in an Apartment Complex Investment? 
There are many factors that you have to consider before you buy an apartment complex. However, some of the factors that keep a complex marketable even as it ages are:
Area recreation centers
Good schools
Proximity to public transit
Areas that the city maintains and invests in regularly
Proximity high-end homes
Desirable shopping centers
Proximity to major corporations and jobs
Are You Ready to Buy an Apartment Complex?
Apartment investing is an exciting and potentially profitable venture for investors. However, that does not mean it is for everyone. However, if you can secure financing, have enough cash flow to float the investment until you reach profitable occupancy levels, and are ready to manage your investment, there is no reason why you should wait to become an apartment complex owner.
If you are still on the fence, it is a good idea to surround yourself with a knowledgeable team of real estate professionals, including an experienced commercial broker, attorney, accountant, and financial advisor who can help you determine if apartment investing is right for you or what you need to do to prepare for purchasing your first complex.