Storage unit investments are less expensive to buy or build than other rentable properties, require less maintenance, and are not governed by strict Landlord-Tenant laws. So, it makes sense that investors wonder, 'Are storage unit investments profitable?'
If you have ever asked yourself this question, look at this guide to learn just how profitable they are, how to buy a storage unit facility, and what it takes to manage these investments. 
What are Self-Storage Unit Facilities?
Self-storage unit facilities are places where people can rent a space to store their belongings. Often the facility rents the units on a month-to-month basis. However, some self storages offer more extended rental periods. 
Storage facilities generally do not assist customers in packing, moving, or storing their items. Instead, the renter is responsible for moving their items into the space. After the occupant moves their things into the room, they can access the grounds using a gate code between certain hours. 
Basics of the Self-Storage Market
The self-storage industry is robust and growing. More than 50,000 storage facilities in the United States total over 1.7 billion square feet of rentable space. 
Each storage company offers different rates, unit dimensions, and types, but many of the most popular facilities include outdoor, climate-controlled units and space for vehicle storage.  
Unlike many other commercial real estate investments, individuals make up a large percentage of the owners of storage properties. Additionally, many storage sites have living spaces, so owners or management can live on-site. 
Types of Self-Storage Unit Investment Facilities 
Before investing in a storage facility, knowing what types are available is essential. 
Outdoor/Drive-Up Facilities
Outdoor storage units are spaces tenants can drive up to and quickly unload belongings from their vehicles. These spaces come in different sizes but are typically larger units that house a few rooms or, at times, even an entire house. 
Climate-Controlled Facilities
Climate-controlled facilities are often interior spaces. They are accessible by a common exterior door and contain many internal units controlled by a central AC system to prevent weather damage. 
These spaces are extremely popular in states with extreme temperatures, especially those with warmer summers. However, the cost to build and maintain these units is much higher. 
Vehicle Storage Facilities
Vehicle storage facilities offer spaces for renters to keep automobiles, large trucks, boats, buses, RVs, and other cars they can not store on their properties due to deed or space restrictions. 
These facilities are more common in affluent areas where people own multiple vehicles. Although, they can be found near areas with many apartments, as well. 
Mixed-Use Storage Facilities
Mixed-use facilities offer a combination of two or more unit types and often include outdoor, indoor climate-controlled, and vehicle storage options. 
Single-Story Storage Buildings
Many owners build single-story storage buildings with units on the ground floor. These spaces are relatively inexpensive to develop and give renters easy access to unload and load their belongings. 
Multi-Story Storage Facilities
In some areas, larger companies have started to construct multi-level storage buildings. These facilities often have several outside access locations and large elevators to make it easy for people to move belongings in and out. 
Inside are typically dozens of various sizes of climate-controlled units ranging from closet-sized units to large rooms. The larger units are often on the ground floor with smaller units above. 
Multi-story storages are most common in heavily populated cities where land values are higher, and they are usually located near areas with numerous mid and high-rise buildings. 
Benefits of Investing in Self-Storage Unit Facilities
There are substantial benefits to owning a storage unit facility unique to these investments. 
A Recession-Proof Investment
No matter what state the economy is in, storage facilities are necessary. Many people own more possessions than they can fit or want in their homes and have to have somewhere to put them. 
Furthermore, selling or storing their belongings becomes necessary when the economy turns for the worst and people must move out of their homes into smaller, more affordable places. So, storage companies often generate more revenue during an economic downturn. 
Income Diversification 
Storage facilities have many spaces they can rent. So, even when a few rooms are unoccupied, they are still generating rental income. Furthermore, occupancy rates for storage units are generally high at over 90 percent, meaning most of the spaces bring in revenue for the owner. 
Short-Term Leases Offer Pricing Flexibility
The short lease terms offered by storage facilities mean it is easier for these businesses to raise or lower rates to compete with the market. Unlike apartment leases which lock the landlord and tenants into a specific rate for periods of 6-months to a year or more, storage owners can raise rates more frequently. 
Landlord-Tenant Laws Do Not Apply
While there are laws that storage companies must abide by when renting spaces, they are not as stringent as Landlord-Tenant Laws. That makes these investments especially desirable in areas that require landlords to give tenants 30, 60, or even 90 days' notice to pay or vacate before filing for eviction. 
Additionally, when a tenant does not pay a storage company, the owner does not have to go through a legal process to evict the tenant. They have to give the renter notice, post a public announcement that they intend to sell the tenants' belongings, and then hold a public auction. 
Faster Turn-Around Times 
When a tenant moves out of their rental space, the owner has to clean out a room which often requires no more than sweeping out the property and disposing of any items the renter left behind. The company does not have to store the person's leftover belongings or give them access to retrieve those items after it terminates their lease. 
Lower Turn-Over Costs
Unlike apartment owners, storage landlords do not have to paint, recarpet, and replace damaged appliances. So, the turnover cost is low compared to other rental properties. 
Disadvantages of Self-Storage Facility Investments
Like all investments, there are some disadvantages to owning a storage facility. However, the penalties are few compared to apartment complexes, office buildings, and other commercial properties. 
Oversupply
It is often impossible to prevent other investors from building storage facilities. So, there is a potential for oversupply. Furthermore, if renters have a choice between a newer facility and an older one, they are likely to choose the new option. That can mean that you are constantly competing with new storage developments. 
Leasing and Construction Roadblocks
If you choose to build a new storage facility, you may face construction delays and issues initially leasing the storage units. You will also have to compete with well-known facilities and companies many people trust in your area. 
Employee and Management Issues
When you own and operate a self-storage company, you have to hire employees to run the business. Like any other business, hiring and managing staff can be a headache. Furthermore, storage company jobs are usually entry-level positions with lower pay, so the turnover rate may be higher. 
Each time you replace an employee, you have to spend time interviewing candidates. You also must ensure your staff is trustworthy to prevent theft and other crimes against your renters. 
Security Concerns
You have security concerns whenever you own a business that stores other people's belongings. However, when it comes to owning a storage facility, you have to worry about people storing hazardous chemicals or illegal items, employees potentially using inside information to break into units, and thieves who may want to steal the contents of your storage spaces.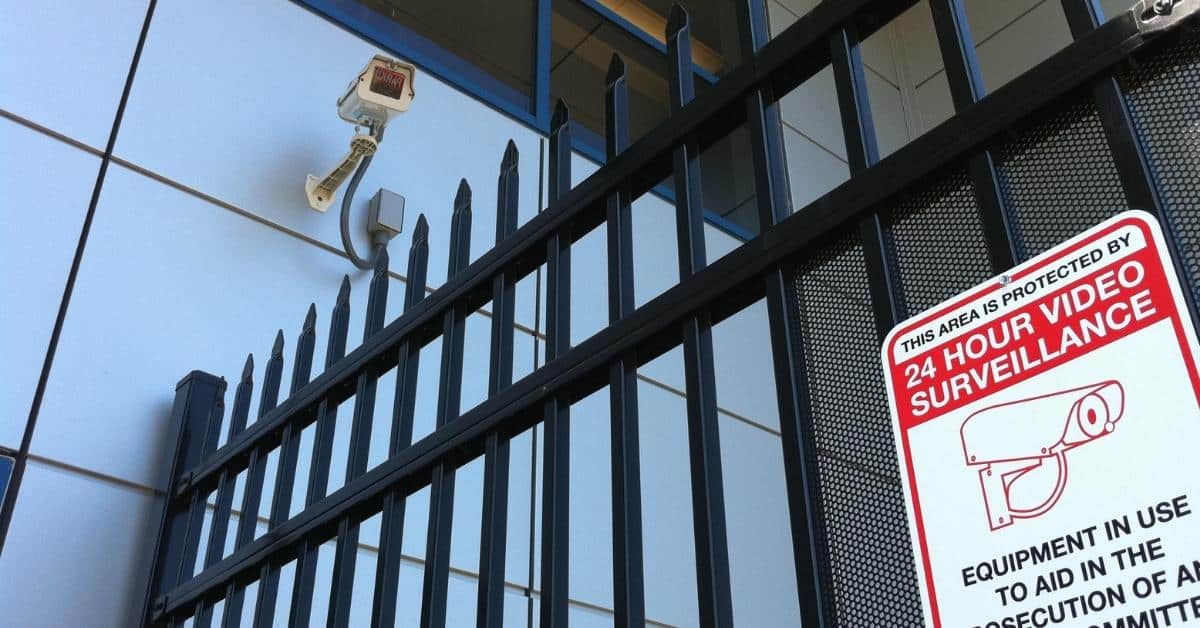 As a self-storage company owner, you are generally not on the hook for stolen property if you provide reasonable security measures. However, you may be held responsible if the thief is an employee or you do not have adequate security. 
How to Open a Self-Storage Unit Facility
The initial investment required to open a storage facility is generally less than other rentable property investments. However, finding storage properties for sale can be challenging due to the excellent returns and low operational costs associated with these investments. 
Buying a Self Storage Unit Facility
Buying a self-storage facility that is already built can be more costly than building your own. In most states, few of these properties are available, even in areas with numerous self-storage locations.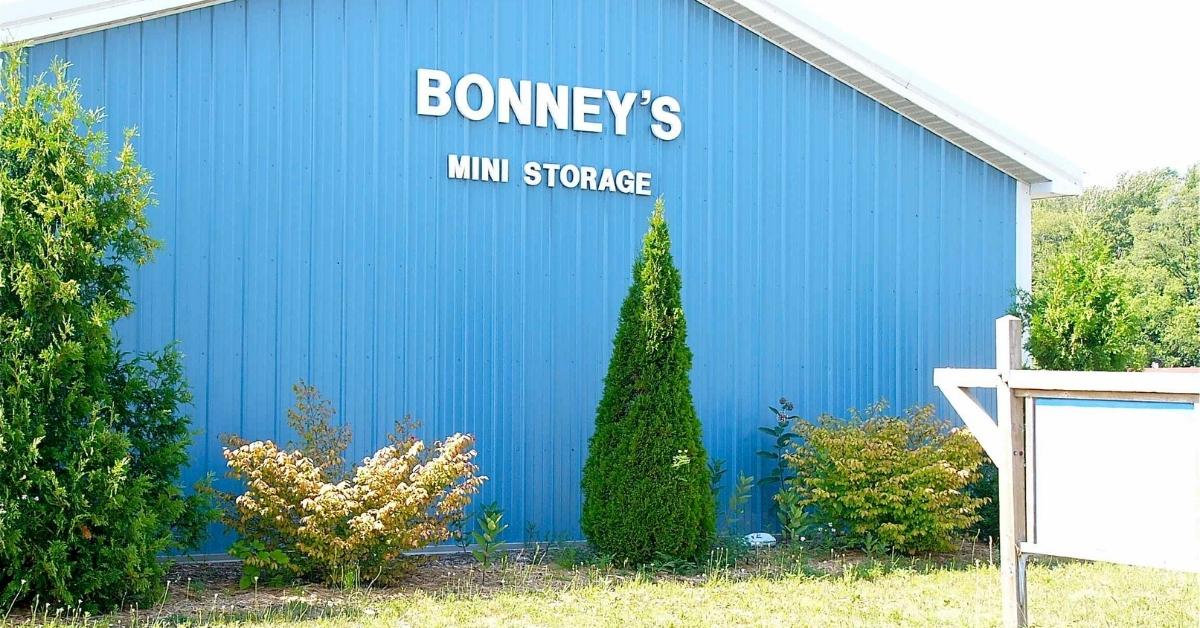 However, buying an already running storage business is a great way to hit the ground running. It will prevent you from worrying about potential construction setbacks, finding a space where zoning allows this type of business, and low occupancy at the start. 
Building a Self-Storage Unit Facility
Building a facility is the best option for most investors who decide to give self-storage a try. Owners often value the sale of the business based on revenue and occupancy, so acquiring a property that is already operating often comes with a much higher initial investment. 
The average size of storage facilities in the United States is around 56,900 square feet, and the building cost is between $25 and $70 per square foot of rentable space. The rentable area is generally only half of the total land space. 
If you purchase a one-acre lot, you will have a total of 43,560 square feet, of which half can be turned into rentable storage space. Suppose you build a mixed outdoor and climate-controlled storage facility. The average price per square foot would be around $45. 
So, if you build 20,000 square feet of storage space, you are looking at around $500,000 for the building. The price of the lot you build on is in addition to that, and the price will vary depending on where you buy. However, you can generally find an acre of land for between $20,000 to $100,000.
So, building a storage facility can be a better investment than buying a similar property with a sales price of between $1.5 and $2.5 million. 
What to Look for in a Self-Storage Unit Facility
If you do decide to buy existing self-storage, you will want to do your due diligence to ensure the property is a good investment for the price. 
Occupancy Rates
If you are interested in buying a mini storage, you will want to check the current occupancy rates. Ideally, you want the occupancy rate to be above 80 to 85 percent, especially since the national average is above 90 percent. 
Areas with Small Homes and Apartments
Ideally, you want to position yourself in an area with apartments, condos, and tiny homes. These are the areas where people are most in need of storage space. However, any site with newly developed homes should be a good location for a mini-storage business.
Financing Options for Your

Self-Storage Unit Investment
There are more financing options than most people think to fund the purchase of a storage unit investment.
Hard Money Loans
Hard money lenders offer to finance real estate projects that most traditional lenders do not. These are generally individuals or private banks with fewer requirements than commercial lenders. In order to get a hard money loan, you will need to use other assets as collateral, and the private or hard money lender may have additional requirements you need to meet like having business experience, showing plans for your business, and others.
If you do not have the credit or collateral for a hard money loan, you may want to consider selling private equity shares in your business. That means you will ask for an initial investment from each person in exchange for their owning a percentage of the company.
SBA Loans for Storage Unit Investments
SBA loans are one of the best options for funding storage unit investments. Commercial lenders offer these loans and are backed by the U.S. Small Business Administration (SBA). You can use two primary SBA loans to purchase, build, or renovate a storage unit investment facility, the SBA 504 and SBA 7(a) loan.
Personal Loans
If you have good credit and lengthy credit history, you may be able to qualify for a personal loan to fund your storage business. However, these loans tend to be riskier than other options because you have to guarantee them personally.
Home Equity Line of Credit (HELOC) or Cash-Out Refinance
If you have a portfolio of investment properties or a home with substantial positive equity, you may want to consider a HELOC or cashout refinance to fund your storage facility. These loans are usually offered at a fixed rate through major real estate lenders.
Alternate Ways to Invest in Self-Storage Units
If you are not in a position to foot the entire bill for a self-storage business, you have options. In fact, there are many opportunities to join in with other investors who also want to get into the self-storage business.
Real Estate Investment Trusts (REITs)
There are several reputable REITs that own and operate mini-warehouse storage facilities. Most major REITs are publicly traded. So, investors can buy shares in these organizations.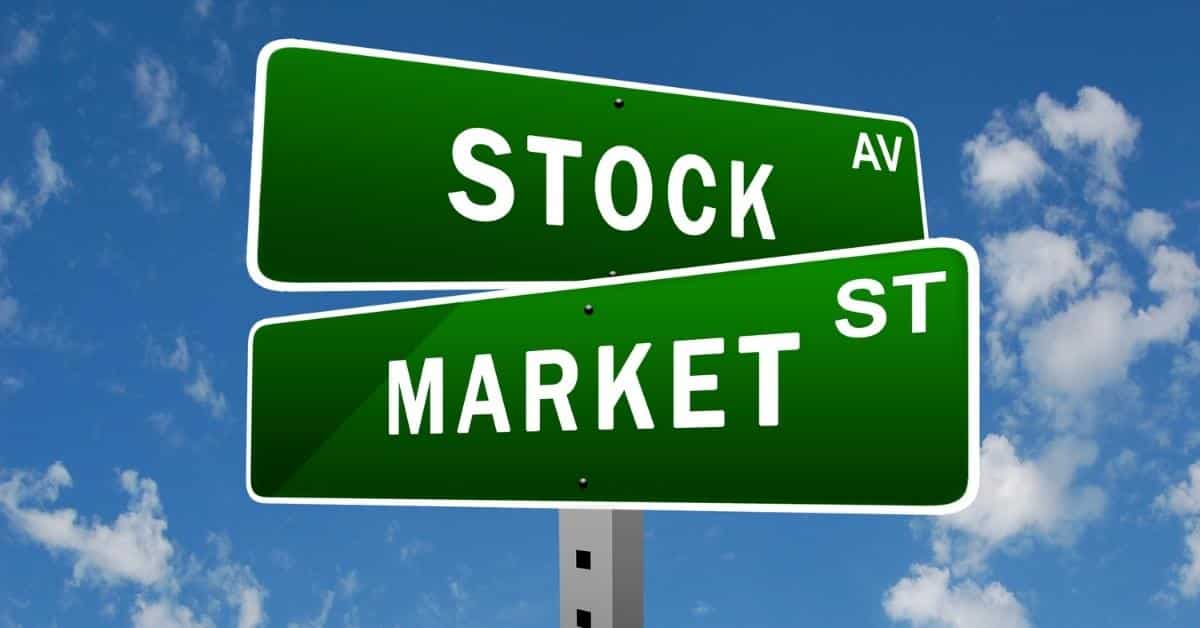 Most experts suggest purchasing these stocks early in your career and holding them until you are of retirement age to get the most out of your investment. While you are not a direct owner or operator, buying stock in storage REITs can lead to significant returns over the years.
If you want to buy a self-storage but lack the credit or finances to fund the entire purchase, you may want to look into real estate syndication or private equity shares. Investment groups often pool money together to purchase or build businesses through real estate syndication. Then, each investor owns a percentage of the investment.
How Much Money Do You Need for a Self-Storage Unit Investment?
Most loans require at least 20 percent down. So, for a $1 million loan, you would need a down payment of $200,000. However, with an SBA loan, you may be able to put as little as 10 percent down.
Ways to Market a Self-Storage Unit Investment
After you purchase or build your storage business, you need to market your business to ensure you reach optimal occupancy rates quickly. Here are some best ways to market your new storage unit investment.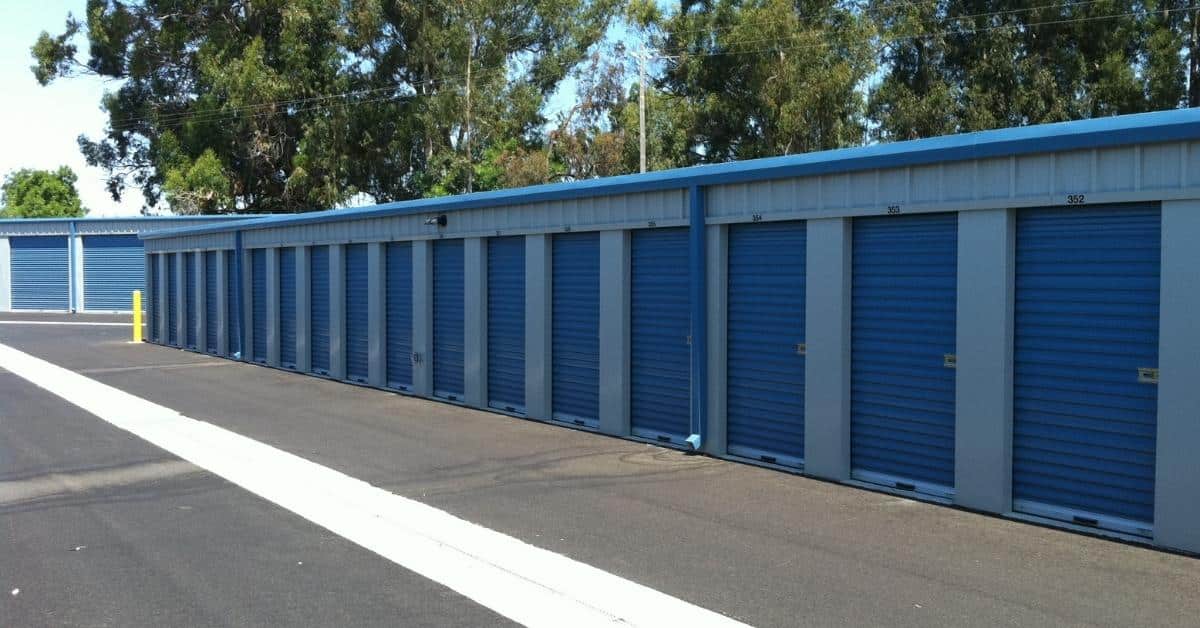 Work with Local Realtors and Builders
If you build your storage complex in an area with many new houses, there will likely be a lot of realtors and builders working in the area. Partnering with the people selling homes in your area is a great way to get the word out about your business and get your units rented quickly.
Offer Discounts
It might seem obvious, but offering discounts is another excellent way to get people to rent space at your property. If you are offering a bargain, you need to ensure that you can still cover your overhead and make a profit on each unit. Often storage companies provide a discount for the first month.
Invest in an Online Client Portal
Client portals that make it easy for customers to rent units, access their accounts, make payments, and perform other tasks make your business more marketable and reduce the need for staff to handle these transactions.
Offer Bundle Deals
Offering bundle deals that include moving blankets, boxes, packing tape, dolly rentals, other moving supplies, and storage space can also bring in new customers. After all, if someone only has to visit your location to fill all of their moving needs, they are more likely to use you.
Add Security Features
Security features are a must for self-storage unit businesses. The more secure your location is, the more comfortable people will feel renting space there. So, you should consider things like:
Security cameras
Individual entrance access codes
24-hour on-site management
Website data encryption
Offer Discounts to Local Companies
Offering special discounts to large corporations in your area is a great way to rent spaces in a new storage facility. Additionally, clients who work for reputable companies are generally the kind of people you want as storage space rentals. They have money to pay their bill, and they are usually pretty responsible.
Sell Branded Moving Supplies
Selling moving supplies is an excellent way to add another revenue stream to your storage unit investment. Movers need these supplies. So, if they can buy them from you and rent their storage space, they are more likely to choose your facility.
Rent Moving Trucks
Companies like U-Haul allow people with the space to rent their trucks for free. There is no need for an initial investment or buy-in, and you have the benefit of being listed as a U-Haul location on their website. So, if you are opening a new storage site, this is definitely something for you to consider.
Work with Moving Companies
Moving companies are an excellent resource for new storage space renters. It is relatively easy to get moving companies to partner with you if you are also willing to promote them to your customers.
Self-Storage Unit Investment FAQs
What is a Good Occupancy Rate for Self-Storage?
Occupancy rates for self-storage companies are on the rise, and the national average sits around 92 percent. However, as a new facility owner, you want to aim for at least 80 to 85 percent occupancy.
What is a Good ROI on Self-Storage?
Forbes estimates that between 2009 and 2018, the return on investment (ROI) for self-storage facilities was 16.9 percent higher than any other rental income business, including commercial, business, and apartment rentals.
How Profitable is a Self-Storage Company?
The profitability of a self-storage company depends on the number and type of units it offers. With fewer units available, the revenue potential is less, and operating costs are about the same. So, the most profitable self-storage companies have a mix of indoor and outdoor units, with some being climate-controlled and space for vehicle storage.
These facilities can earn anywhere from $361,000 to $798,000 in rental income, and overhead cost is estimated to be around $250,000 with loan repayment and operating price. So, a storage unit investment can easily earn you $100,000 yearly.
Are Storage Units in Demand?
Based on the increased occupancy of storage unit facilities across the nation, it is safe to say storage units are in high demand and will likely grow as the population increases in metropolitan and rural areas.
Is Self Storage a Good Investment for 2022?
Considering the initial investment requirement and low overhead of storage unit investments compared to other rental properties, self-storage is an excellent investment in 2022 and beyond. Several factors will likely drive the market for these spaces in the future, like small home living movements, inflation, and other economic factors.
What is the Average Size of a Storage Facility?
The average size storage facility is around 56,900 square feet. Rentable space typically accounts for around half of the total square footage, meaning the average storage unit investment facility has approximately 20,000 to 30,000 square feet of units.
Are You Ready to Buy a Self-Storage Unit Investment?
Self-storage unit investments are one of the most profitable real estate endeavors you get into. Additionally, with the option of living on-site and managing the property yourself, it is a truly unique investment opportunity.
You need a sound business plan, around 20 percent down, and decent credit. However, a self-storage unit investment is an excellent idea if you meet the qualifications and are looking for a profitable real estate business.