Many investors want to know how to become a landlord and manage rental properties because it is an excellent way to invest in tangible assets that generate income monthly and gain significant value over time.
There is not a specific five-step plan for entering the real estate realm. Each landlord takes their path with different property types, income opportunities, locations, and strategies.
However, all successful landlords need to know how to acquire homes, and have a skill set that helps them manage money, identify valuable rental houses, maintain properties, screen tenants, execute legal documents, and care for their investments. They also tend to have a network of qualified insurance, real estate, legal, and construction professionals they work with periodically.
In this guide, you will learn the steps to find and finance your first investment home and what forms, laws, and contacts you need to know before you start managing your first house. Keep reading for all this and insider tips to help you get off to a great start when you become a landlord.
What You Need to Know Before You Become a Landlord
Being a landlord sounds like a dream job for most people. After all, real estate investments almost always gain value over time, and even if they don't increase before you sell them, you still have a property you can use as collateral to fund other loans, or you can utilize the sales proceeds to live a more comfortable retirement later in life.
Nevertheless, managing a property, dealing with tenants, making profitable property buying choices, and local and federal laws governing landlords can all be very stressful. You are legally responsible for maintaining each home you rent in 'habitable condition.'
Real estate markets can also be unpredictable, and with new properties being built all the time, you are always in competition with larger, more contemporary, and more luxurious properties. So, you may need to utilize several marketing tactics to rent your units.
Being a landlord often requires a lot of patience, and it may take years to start making positive rental income. So, you must commit to it if you are serious about managing properties and owning long-term rental property investments. Initially, it may seem a bit overwhelming, but with a good attitude and strong work ethic, being a landlord can be an exciting career or hobby that leads to consistent future income.
Do You Need a License to Become a Landlord and Manage Rental Properties
Landlords do not need a license to buy or rent their properties. If you choose to hire a property management company, the company needs a licensed real estate broker on staff.
However, you can hire a property manager to work for you directly, and they do not need a real estate license as long as they work for you, and you are the homeowner. That does not mean that it is not valuable for real estate investors to have some professional property management experience or training.
Steps to Become a Landlord
Becoming a landlord is a process, and wise investors do things the right way, so unexpected problems do not arise later.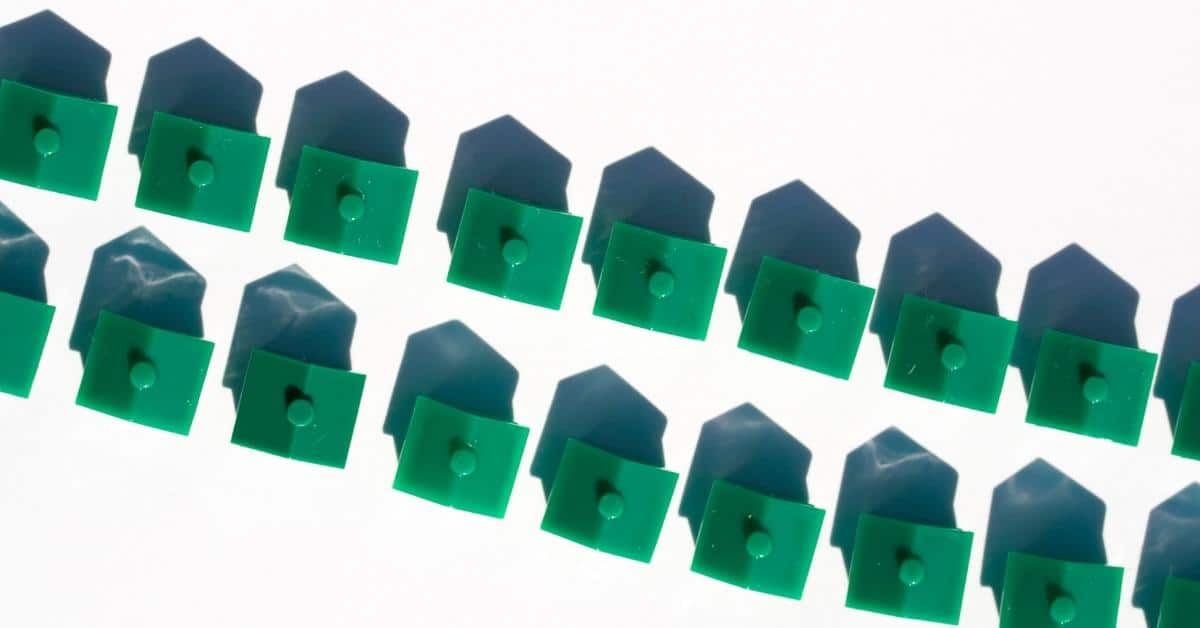 Prepare to Become a Landlord
One of the most important things you should do before you become a landlord is to prepare yourself for everything the job includes. That means you want to have your finances in order, and you must ensure you have enough time to handle your property investment.
Many new landlords start buying homes while working at other jobs. If that is what you intend to do, it is possible. However, you must manage your time carefully. Also, there is a potential that a tenant will call you, and you would need to respond immediately, which is usually something employers frown upon.
If you are still working, you may consider hiring a management company after you buy your first home. That way, you can focus on your day job without neglecting your property investment.
Otherwise, you should consider designating someone else who is available 24/7 to take emergency calls from tenants or handle other situations that unexpectedly come up.
Decide What Type of Property You Want to Buy
Landlords own many property types, from single-family homes to multifamily apartment complexes. Some property investors even choose to become a landlord by purchasing multi-family homes. Multifamily homes or duplexes are a great idea because the owner can live in one of the units and rent the rest reducing their housing expenses.
Apply for Financing 
After you work out how much time you will spend managing your rental properties, you will need to apply for financing to see if you qualify to buy your first investment.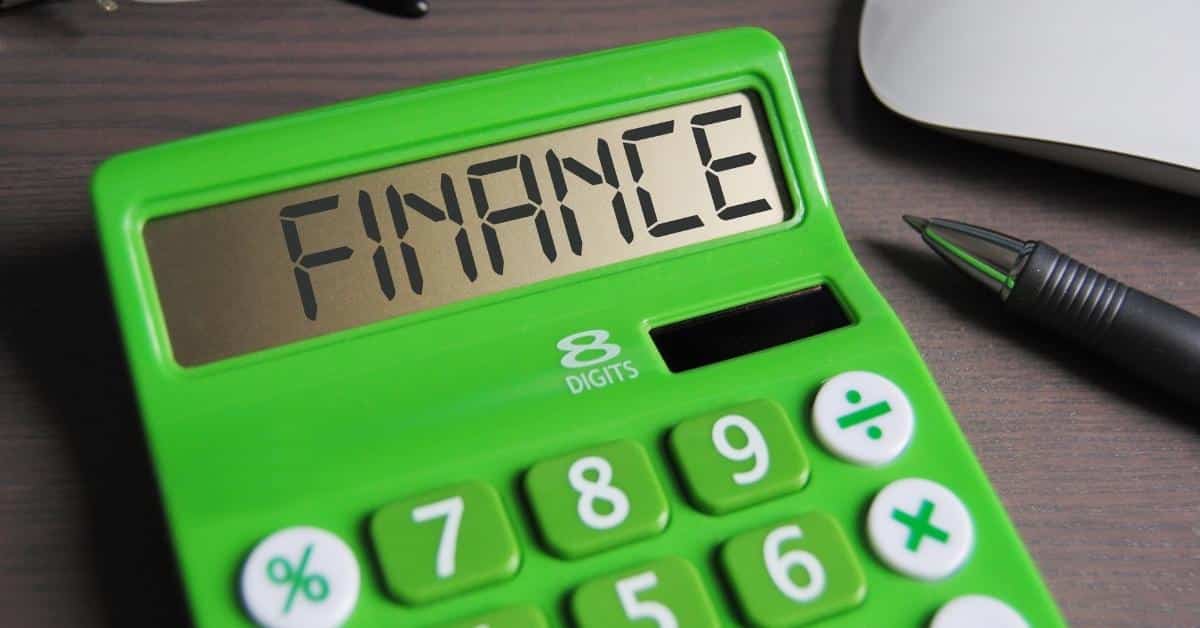 Conventional Financing
Conventional financing is available to credit and debt-to-income qualifying applicants through most major lenders. These loans require a 20 percent downpayment, but most lenders do not require mortgage insurance on conventional loans, which saves borrowers significantly.
Commercial Investment Loans
Lenders give investment loans for buyers borrowing funds to purchase commercial properties, like:
Shopping centers
Multifamily properties
Commercial space
Warehouse space
Business parks
They are typically secured by a first lien mortgage like other non-commercial real property loans. However, these investment mortgages can include terms much different from most home loans, like early payment penalties, early payment lockouts, guaranteed interest payments, and hefty upfront and yearly origination fees.
Home Equity Line of Credit Loans (HELOCs)/

Cash Out Refinance Loans to Become a Landlord
Investors who own other real estate assets or a primary residence with positive equity may be able to obtain a HELOC. If you decide to use a cashout mortgage, you would only have a mortgage on the home you borrow against.
FHA Multifamily Homes
FHA offers multifamily home funding options with lower origination fees and more favorable loan terms. However, these products often require the borrower to pay for mortgage insurance until the loan-to-value (LTV) ratio is below 80 percent. Mortgage insurance can add high costs to your monthly mortgage for years.
Find the Right Rental Properties
When buying properties for rental investments, you want to acquire homes that are of good value. The closer to ready it is, the quicker you can rent it out. So, finding properties that are as close to move-in ready as possible for your first few deals is a good idea.
Buying from Home Auctions
If you are using cash, home auctions are an excellent option. They often offer houses for less than market value. However, the auctions are very competitive, and there are strict guidelines bidders must follow.
Multi-Listing Service
Most areas have a Multi-Listing Service (MLS) with a database of properties for sale. The MLS also gives realtors access to critical information, like documents the seller's agent uploaded, property ownership data, photos from past listings for the property, and more.
By Owner Sites
By-owner home listing sites can be a valuable tool for new property investors. The postings on these sites are by a homeowner, and often these owners are looking to get out from under their loans quickly. They may even have a short sale approved through the lender. Property owners listing on these sites may allow you to assume their existing mortgage or consider seller financing the property.
Working with Real Estate Wholesalers
Real estate wholesalers are professionals who find properties for investors and property developers to buy. The wholesaler signs a contract with the seller but includes an 'assignment clause' that says the buyer can assign the agreement to another party.
The wholesaler makes a commission off of the transaction in closing. Usually, the fees are less than $5,000, but they are unregulated. So, a mortgage wholesaler can charge whatever the buyer is willing to pay in most areas.
Prepare Your Rentals After You Become a Landlord
After you become a landlord, the real work begins. You must ensure your property is ready for new tenants and address any existing maintenance or tenant problems.
Meet Housing Codes
Cities and states usually have housing codes that landlords must follow. Property codes give an overview of what the local government expects from landlords regarding property livability. Some areas with extreme temperatures require landlords to ensure the heating or cooling system is in good working order.
If the landlord does not adhere to local housing codes, the local government could charge them a hefty fine.
Upgrade Your Rental
Upgrades, like new bathroom and kitchen cabinets and countertops, can bring a lot more money to your investment and make it quicker and easier to rent. If tenants are living in all of your rental units, you should complete necessary upgrades to keep your property marketable each time a tenant vacates their unit. 
How to Manage Rental Properties After You Become a Landlord
Learning to manage properties after you become a landlord takes time. The longer you do it, the better you will become. However, when you are starting, make sure you:
Maintain rentals

Screen tenants

Carry property insurance

Addressing housing code violations

Handle evictions lawfully

Deal with property damage promptly

Comply with Landlord-Tenant Laws
Forms You Need When You Become a Landlord
There are many legal forms that landlords need to have to conduct business properly. These signed forms must be kept in on-site or encrypted digital client files.
Lease Agreement
The lease agreement is the contract that outlines what you will give the tenant and what you expect from them in return. These forms can often be downloaded for free.
Lease Addendums/Disclosures
The law requires the landlord to provide an addendum to the lease that covers each term of the landlord-tenant agreement that is not covered clearly in the lease. Each addendum must have the tenant's personal information, the property address, and the date, and both the landlord and the tenant must sign each. 
Many landlords use numerous addendums and disclosures to document policies covering: 
You may need all of these or just a few. However, you must create an addendum for each relevant topic for your agreement. Additionally, landlords in the United States must notify tenants of lead paint's potential hazards if the rental unit was built before 1978. 
Other pest and area-specific addendums may also be necessary. So, it is a good idea to check Tenant-Landlord Laws governing your property to ensure you comply. 
Even if these appendices are not required by law, you should include them for the tenant to sign with their lease. It offers some protection from erroneous discrimination lawsuits. 
When it comes to landlord-tenant legal cases, the burden of proof lies on the landlord. If you do not have documentation that a tenant agreed to a specific term in writing at the lease commencement, a judge will almost always side with the tenant. 
Standard Letter of Notice 
A letter of notice is just an officially titled document notifying a tenant they violate their lease, their lease is ending, the terms of their lease are changing, there will be a change in ownership, or the landlord is requesting the tenant vacate the property. 
You can use a general form for all your notice letters covering all matters or a different one for each notice type.
3, 5, 7, 30, 60, and 90-Day Notices to Vacate 
While you can use your general Letter of Notice to give notices to vacate, you need to ensure that you provide the required time necessary to state and federal laws in your jurisdiction.
Many states only require a 3-day notice. However, some like California make landlords give 30 days unless a tenant assaults another tenant, causes significant property damage due to malice or negligence, or is committing a crime that endangers other tenants. 
After a tenant leases a unit for more than a year, you must give them a 60-day written notice to vacate, and for some tenants with housing benefits, you may have to provide a 90-day notice before you can even file an eviction lawsuit. 
If you do not allow the tenant the required time, the judge will make you reserve the notice, meaning the clock will start over. 
Tenant Move-In Checklist
Each time a tenant moves in, you should ask them to fill out a tenant checklist to make a note of any damage. You will then give the tenant a copy, and you will retain a copy for your records. 
The checklist is essential because it tells you as a landlord what you need to repair in the unit and if anything was damaged before the tenant moved in. When they vacate the unit, you will go through and check for damages and compare anything you find on the inventory sheet to determine if the damage was there before the tenant moved in. 
Security Deposit Deduction Itemization
When you go through the property after the tenant moves out, you must take note of everything needing repair. If You can then deduct those repairs from the deposit. However, you will want to list each deduction on the Security Deposit Deduction Itemization and send it to the former tenant with a refund for the remainder of their deposit.
Pros of Becoming a Landlord
Becoming a landlord is a huge accomplishment that will benefit you in many ways for years. Check out some benefits of becoming a rental property investor to see if it is a career you want to pursue.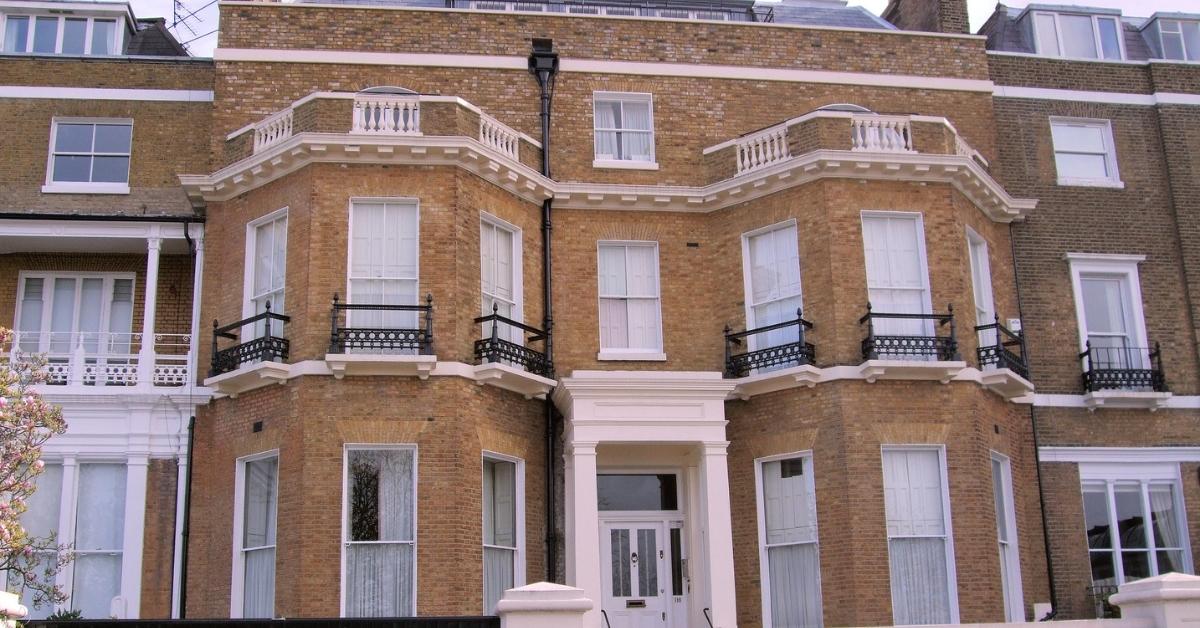 Investment in Your Future
As a landlord, you purchase homes or rental properties that you will manage for some years while you collect rent payments. Your rent payments may not exceed maintenance costs, mortgages, property taxes, or other related homeownership expenses until you repay your loan. However, as tenants occupy the home, they are essentially paying off your mortgage. As your rentals are being paid off, you will gain equity.
In the last year, house values have risen by 20 percent, and over the last ten years, the average value increase nationwide is 48.6 percent. That means if you purchased a $100,000 house ten years ago, it is worth close to $150,000. If you own multiple properties, that value increase can add up.
The increase in value means you likely have significant equity in your property portfolio, which you can use to fund more significant deals. You can also use the equity to gain construction loans you need to upgrade your homes, or you can sell your portfolio when you retire to give yourself a more comfortable financial outlook later in life.
Even if you own a few properties, long-term real estate investing can give you peace of mind that even if your other income streams stop producing income, you will still have rental property income to get you through.
Potential to Build Multi-Generational Wealth
Property investors have the opportunity to build significant wealth during their lifetime. Just imagine you start off buying a house every few years. By the time you retire, you may have a portfolio of 15 to 20 homes that you paid less than $100,000 that are now worth $300,000 each.
In that case, you have a portfolio worth $3,000,000, and your initial investment was between $750,000 and $1.24 million. Suppose you also collected rent on those 15 units over the years. In that case, you should be in a reasonably comfortable financial situation and be able to mentor your children and grandchildren to follow in your footsteps.
Be Your Own Boss
Most property managers who only own one or two lease homes have to work a corporate or day job and manage their rentals in the evenings and on weekends. Depending on your financing situation, tax obligations, and any maintenance or upgrades the properties need, it could take you years to see positive rental income.
However, if you manage your portfolio correctly, you can make property investing a full-time income source and be your boss.
Enjoy a Flexible Schedule
Property owners are always on call in a sense. However, emergencies will be few and far between in most rentals, giving you the ability to structure your schedule in a beneficial way.
Cons of Managing Property
Like any job, there are cons to managing real estate. Ultimately, you must compare the pros and cons and decide if buying rental homes is a good fit for you and your long-term investment goals. 
Maintenance Cost
Maintaining your property is extremely important. It is your job as a landlord and property owner and a legal requirement in many areas. The city can fine you if you fail to keep your property in code. Tenants may have recourse to take legal action against you or withhold rent in some instances.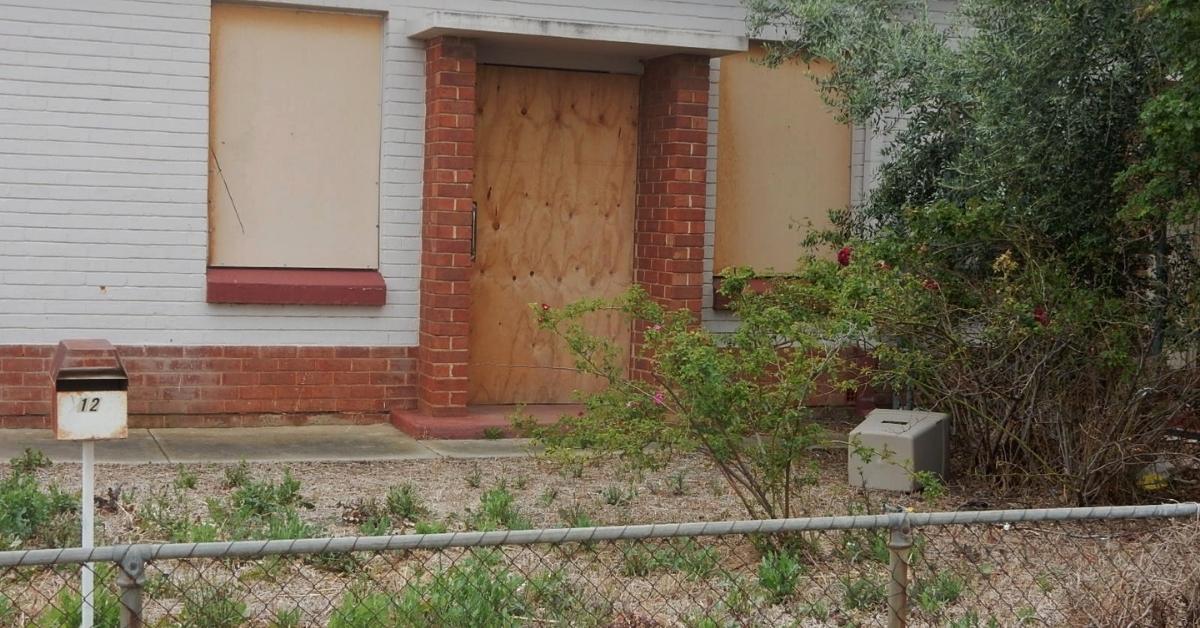 Tenant Issues
It does not matter if you invest in luxury homes or affordable housing. Tenant issues will come up. Whether one of your renters is partying into the night while another tries to sleep to wake up for an early shift or there is a major pipe leak, you are the person your tenants will count on to solve the problem.
You will likely be the first person they contact, and they will want you to have all of the answers right away. You may also have to deal with volatile domestic relationships between tenants and feuds between neighbors.
Then, some renters won't pay or cause significant property damage while leasing your space. Regardless, at some point, tenant issues are something every landlord has to learn to navigate lawfully and diplomatically.
Potential Lawsuits
There are numerous reasons that an occupant can file a lawsuit against their landlord. So, you must follow state and federal landlord guidelines and keep a paper trail of all agreements you make with your tenants.
Having documentation to prove your side of things if you are ever involved in a landlord-tenant lawsuit is vital. Without signed documents showing what the tenant agreed to, a judge will almost always rule in favor of the renter.
To find out the regulations you must abide by in your state, check your local Landlord-Tenant Laws. It would help if you also familiarized yourself with Fair Housing Laws to comply with federal and local regulations.
FAQs On How to Become a Landlord and Manage Rental Properties
Learning how to become a landlord and manage properties is a.
Does a Property Manager Need to Be Licensed?
In most states, property managers who show and sell or lease property must have a real estate license. However, if you are managing your properties, that is not the case. You can show, rent, and own real estate without a license, as long as you are not showing units for other property owners.
How Much Profit Should You Make on a Rental Property?
Your return rate may be low when you first get into rental investments. Unless you are purchasing cash properties, the key to rental home investment is to keep them occupied and generate enough income to cover the ownership and mortgage obligations.
That means you will need to set rent prices high enough to cover the mortgage, insurance, taxes, and routine maintenance. You also want to generate at least $150 to $200 above your overhead for each property you own.
However, you should put those funds in an account to cover significant repairs or apply the additional money towards your loan principal.
You need to pay off your mortgage if you want higher returns more quickly. Sending an extra payment will help to reduce the length of your mortgage and the overall interest you pay for the loan.
Is Rental Property a Good Investment in 2022?
Under the right circumstances, rental property is always a good investment. It offers a monthly revenue source, potentially huge property value gains, and assets you can use to live in or invest in future projects.
Is Owning a Rental Worth It?
You always have to way the pros and cons to determine if you have the skills, time, and finances to make owning a rental worthwhile. However, if you decide to become a landlord, you should know you may have little to no income from your rental for years.
However, if you manage the property correctly, your tenants' rent should pay for the mortgage, maintenance, and significant repairs. If you build a portfolio of rentals, you should have most of them paid off by the time you are ready to retire and be generating significantly more positive cash flow.
Additionally, your property values will likely be at least 50 percent higher after 20 to 30 years. If you have the property occupied for most of the life of your ownership, your tenants will have nearly paid for the entire cost of buying your rental properties.
How Do Beginners Invest In Real Estate?
There are many ways to start investing in real estate, and the method you prefer will likely depend on how involved you want to be with maintaining and managing properties. For example, suppose you are confident in your business management and customer relations skills. In that case, you might make a good landlord.
If you want to learn the business while enjoying the security of a full-time job, you might want to start a real estate investment group (REIG). Anyone can form an REIG with other investors. After creating the group, you buy, sell, rent, and manage a portfolio of homes together. So, it takes some of the responsibility off each party.
When you start in real estate, it is a good idea to surround yourself with a knowledgeable team or at least a couple of people who know the ins and outs of the business. Real estate mentoring is pretty standard, and a professional with experience and contacts is an asset for beginners in real estate investing. For that reason, many people get started in real estate investing by finding a mentor.
What are the Costs to Become a Landlord?
Landlords must pay the property mortgage, taxes, maintenance fees, marketing costs, real estate commissions, and other business office expenses. The cost of being a landlord differs for each property.
Are You Ready to Become a Landlord and Manage Rental Properties?
Becoming a landlord is a lot of responsibility, but the effort is worthwhile. It will give you valuable assets that produce income you can live off when you are no longer working. If you no longer want property management responsibility, you can sell them for a hefty nest egg.
The sooner you start investing in rentals, the quicker you can pay them off, and the more properties you will be able to add to your portfolio throughout your life. After you purchase your first few properties, you will have plenty of experience to expand your rental home inventory. You will also be able to use your portfolio's positive equity and rental performance to fund other property deals.