Rental property inspection checklists are a valuable tool for landlords. Property inspections can be an unpleasant task, but they are vital to building a rental property business. 
Properties that are properly maintained retain their value both as a revenue source and long-term investment assets. There are dozens of things you need to look at during property inspections and a thorough checklist helps to ensure you do not miss something essential.
If you want to learn more about what to look for, what checklist to use, laws landlords must follow while conducting rental property inspections, and more, keep reading.
What is a Rental Property Inspection?
From time to time, landlords have to complete rental property inspections. During the inspection, the landlord walks the interior and exterior of the property and checks to ensure that all of the home systems are working properly and that the building is damaged or in need of repairs.

Landlords often take this opportunity to address routine maintenance responsibilities like AC and heating system tune-ups or pest control treatments. They also allow rental property owners to see how tenants care for their homes.
If the tenant needs to address lease violations or clean up the property, the landlord can send a formal notice after the inspection is complete with photos of the violations.
It is common for landlords to inspect a property between tenants. However, if you have had tenants occupying a unit for a while, it may be time to conduct a property inspection to ensure that the property is well-maintained. 
Fall/Winter Landlord Rental Inspection Checklist
When a tenant moves out of one of your units, you need to prepare the property for the current season and have it move-in ready for the next tenant. A landlord inspection checklist will ensure that you do not miss any important maintenance issues regardless of whether someone is renting the unit or not.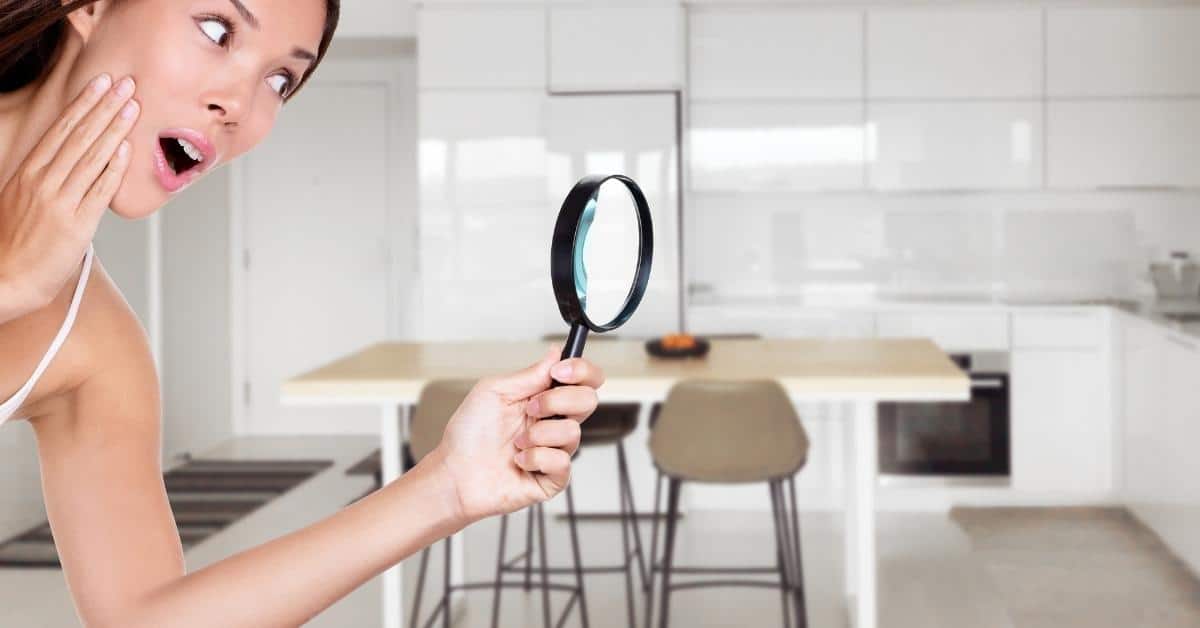 If there is not a tenant living in the rental property, you have to be more diligent about winterizing the home. Otherwise, freezing temperatures can cause significant damage to the pipes and plumbing system. 
Some of the items you might want to include on your list include: 
Furnace filters

Smoke alarms

Fire extinguishers

Bugs/pests

Siding

Appliances 

Leaks

Sinks

Plumbing winterization

Window/door seals

Appliances

Air conditioner

Overall cleanliness

Smoke alarms

Wrap pipes

Toilets

Light switches

Toilets

Furnace 
Spring/Summer Rental Property Inspection Checklist
During the spring and summer seasons, there are some different things that you need to include on your rental property inspection checklist.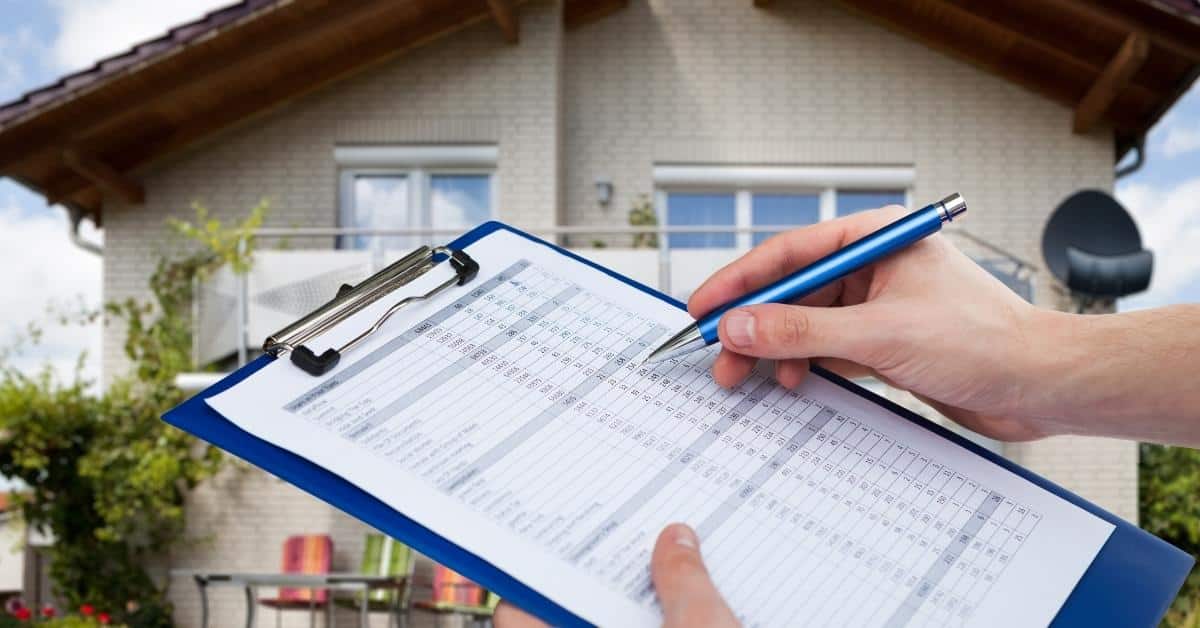 During spring and summer, your inspection checklist will include items like: 
De-winterizing 

Replace air filters

Have an AC tuneup completed

Check for burst pipes

Check for roof leaks

Yard cleanup 

Cracks in the sidewalk or foundation

Appliances

Insect activity

Window and door seals
Landlord 6-Month Inspection Checklist
Each landlord has to decide how often they will inspect properties. However, it is a good idea to check on your rental properties every six months.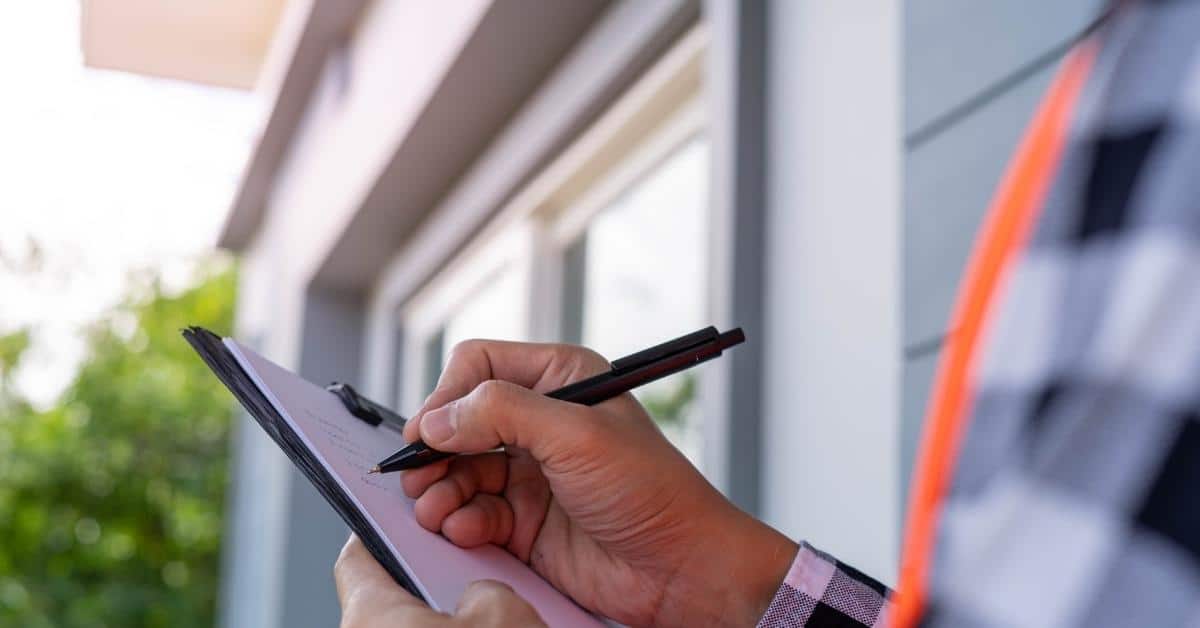 Performing a routine inspection of all units in your portfolio at least every six months will help you to keep up with important maintenance issues that tenants may miss. When performing annual inspections, you may want to notify your tenants that you will be inspecting each of your rented homes during a specific period. 
Make sure that you notify the tenants of when you need access to their homes. Include your contact information so they can reschedule if the tenant is unavailable when you need access to their unit. 
You can also explain to your tenants that these checks are necessary to avoid costly maintenance issues that arise when a rental home is not properly winterized or major systems tune-ups are not completed.
Allowing the landlord to complete necessary AC maintenance and ensuring that the home has not sustained any damage during the previous season can also help tenants avoid utility bills that are driven up by poorly functioning home systems.
So, performing regular property inspections benefits the renter, as well. You can schedule routine maintenance during the property inspections. That way you can check those items off your inspection checklist.
Why Do Landlords Do Rental Property Inspections?
Landlords have many reasons to conduct property inspections, including: 
Tenant requested maintenance

Routine property inspections

Broken leases

Lease violations
As a property owner, you can inspect the property as often as you like. However, you may not interfere with the tenant's right to peace. So, you cannot harass them or bang on the door demanding entry. 
Nevertheless, when you conduct routine inspections, you are able to prevent many issues that landlords face. Due to your presence, tenants are less likely to commit crimes that leave their homes susceptible to government seizures.
By visually inspecting properties frequently, you are also better able to address maintenance concerns. You know what is in need of immediate repair.
You are also aware if squatters move into one of your properties. So, you are able to have them removed before they cause significant damage.
Even if your properties are in another state and under the care of a reputable management company, you should visually inspect the homes periodically. Property inspections are an opportunity for you to get to know your tenants and address any maintenance concerns they have in person.
Notifying Tenants of Property Inspections
When you conduct property inspections, you have to notify your tenants. Most states require notice anytime you access a leased home.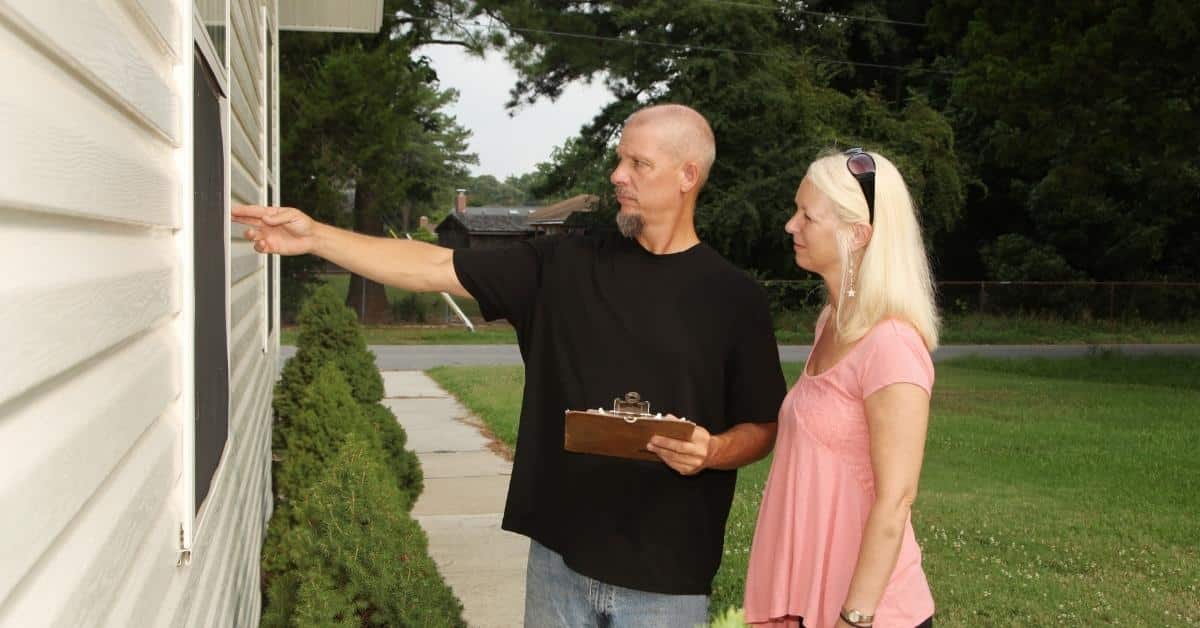 As the landlord, you have the right to access your property if you need to complete emergency maintenance. However, you still need to notify the tenant anytime you enter their home. 
If emergency repairs are necessary, you may also have a legal requirement to disclose what work was done. As a best practice, you will need to send a Letter of Notice to each tenant letting them know when you need to gain access to their house and what you will do on the property during the inspections.
In most areas, tenants have the right to be present during the inspection. In non-emergency situations, if they are unavailable on the date and time you propose you have to work with the tenant to decide on another time that works for you both. 
Emergencies 
When there is an emergency on your property, you can enter a home if the tenant is unavailable. If you access a home without the tenant's permission, in a non-emergency, the tenant can file a lawsuit against you to terminate their lease. 
Courts typically consider a situation an emergency if it poses a risk to other tenants or your property. Some examples of times when you could inspect a property without tenant permission include: 
Fire

Flood

Natural disaster

Gas leak 

Medical emergency

Broken pipe 
You can also access the property without prior permission for any reason listed in the lease agreement. However, in most states, you have to leave a notice telling the tenant that you entered their apartment and why.
Do You Know How to Handle Property Inspections?
As a landlord, you need to inspect properties regularly. It helps you manage repairs and maintenance, but it can also help to deter crime and keep your tenants responsible for the condition of your rental.
Using a checklist like the Rental Property Inspection Report provided by the Texas Real Estate Commission (TREC) will help you keep track of key property features you need to check during the rental property inspection. 
Conducting property inspections two times per year is a good idea because you can have routine maintenance for the AC, heating, and other home systems performed at the same time.