Buying a rental property out of state is a great way to diversify your real estate investment portfolio. It may also make it possible for investors to start buying houses if the area where they love is too expensive. 
Buying rental property out of state is similar to acquiring a local property. However, there are some unique factors you need to consider. Buying properties always comes with some risk, but when buying in an unfamiliar area, the risks can be much higher. 
So, we created a detailed buying guide for out-of-state properties. Keep reading to learn what to look for when buying in an unfamiliar market, buying steps, tips for locating profitable rentals, and more!
Why Purchase Out Of State Rental Property?
There are many reasons that people buy out-of-state properties. Each investor has different short and long-term goals. However, many investors who buy in other states do so because:
They want to diversify their portfolio.
They can't afford properties in their home state.
They want to move in the future.
They want to become a full-time landlord or real estate investor.
Steps to Buy Rental Property Out of State
Buying a property out of state is not different from buying a local home. To buy a home in another state, you need to:
Research locations

Get pre-approved

Hire a realtor

Compare properties

 Submit offers

Have inspections completed

Completed financing requirements
Hire a management company
Close on your property
Risks Of Buying Rental Property Out Of State
If you are considering an out-of-state purchase, you must be honest about the risks and your ability to mitigate them. If you weigh the potential rewards against the risks and determine the pros outweigh the cons, you will feel more confident in your investment.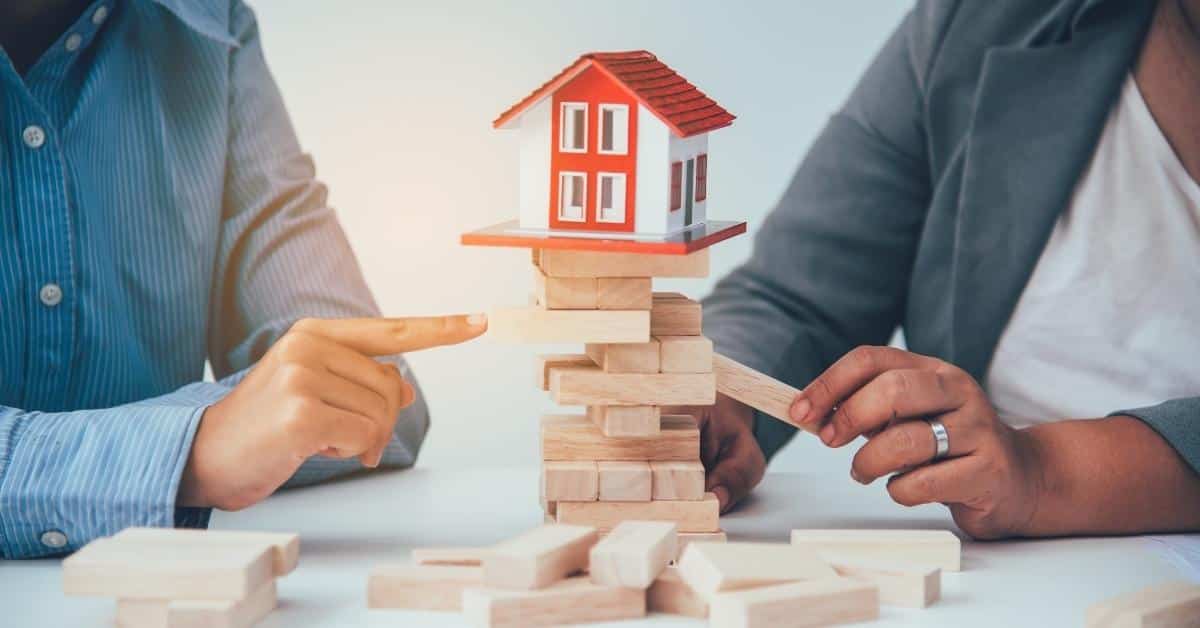 Property Management 
Maintaining rental properties is imperative. Tenants do not respect a landlord who takes a long time to address maintenance and business matters. Investing locally makes it easy to handle pressing tenant and property issues. 
When your property is in another state, it is more challenging. So, you will need a local property management company to oversee the home. 
Tenant Quality 
Screening tenants can be difficult when they are local. You will not be able to meet with each potential tenant if the property is in another state. Depending on the area, finding tenants who do qualify may take you some time. 
Taking time to find the right tenant is critical. You need to make sure that you complete a credit check, employment verification, and reference checks. Conducting essential tenant screenings is not as challenging if you have a management company.
However, it is something you should consider. While properties in another state may be less expensive, you should be sure to purchase property in areas where qualified tenants want to live.
Property Maintenance
Finding reputable contractors for home repairs and maintenance is challenging, no matter the property location. However, it can be even harder to hire a trustworthy contractor when your rental home is in another state. 
You must vet anyone who does work on your property, especially when the home is not local, because it will be more challenging for you to oversee the work and ensure that it is correct. It is also harder to verify that tenants are properly maintaining the property. 
Different/Unfamiliar Local Real Estate Laws
Buying a home in an unfamiliar real estate market may mean the laws differ. As a landlord, you have to understand local and national Landlord-Tenant Laws. Otherwise, you could unknowingly break the law. 
While there are a few federal laws governing landlords, most real estate leasing laws are local. Each jurisdiction has different timeframes and notices that a property owner must give to a tenant or occupant before evicting them.
Starting the process of removing a tenant before you properly serve notices could result in the tenant filing a countersuit for damages or you're having to repeat the entire legal process.
Rewards for Buying Rental Property Out of State
Buying an out-of-state rental home is not all risks and no rewards. There are many compelling reasons to add out-of-state residences to your real estate investment portfolio. 
Increased Return on Investment 
If you live in an area of the country that has historically high home prices, like New York City or Los Angeles, buying in a smaller market may make it possible to start buying homes now.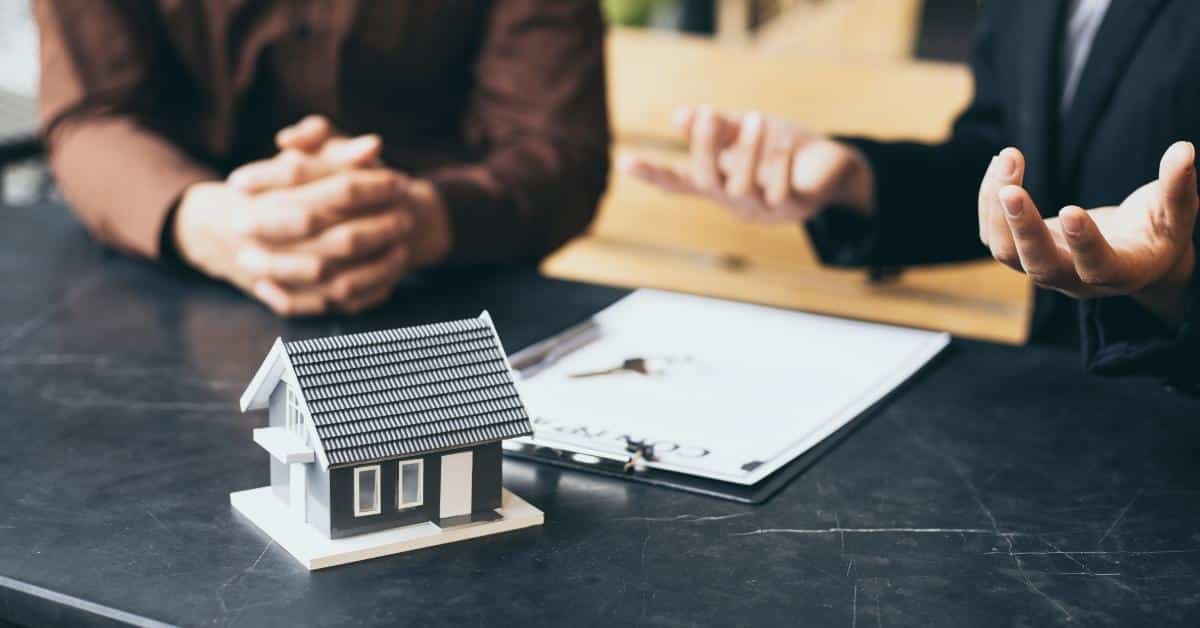 Diversification
Buying properties in different markets gives you diversification that can help to offset trends in other areas where you invest. If you own properties in different places, you have more chance of at least some of your properties increasing in value before you sell. 
Potential for Higher Rental Income 
If you live in an area with historically low rental prices, you may want to invest in homes in an area that generates higher lease prices. Out-of-state rentals can give you access to various properties and rental markets.
How to Find Rental Properties in Another State
Finding properties for rent homes in another state can be a bit more complicated. However, the internet is an excellent tool for buying properties almost anywhere. 
Hire a Realtor
Hiring a realtor is important no matter where you are purchasing, but it is critical if you are buying in another state. An experienced real estate agent will make everything from finding the perfect home to closing easier. Local realtors have insight into market trends, hot areas, and places you want to avoid. 
Working with a realtor who has experience working with local investors is also beneficial. They will be able to advise you on different rental markets and list the property for rent after you close. 
The quicker you find a tenant, the more profitable your investment. So, you will want to list your rental as soon as possible after closing. 
If you cannot view properties personally, your realtor is even more essential, and you will want to ensure that the real estate agent you use is trustworthy. So, it is a good idea to ask for references or conduct an MLS search to verify how many homes the agent has sold or listed. 
Use a Local MLS 
MLS sites are common throughout the country. You can search for the 'multiple listing services in the area where you want to buy. 
MLS sites are an incredible resource because the information updates in real time. They also typically include beneficial information about taxes, schools, historical property values, and past sales prices. 
Classified Ads
Classified ads may provide you with some beneficial opportunities. However, you must be especially careful when buying properties from ads on sites like Craigslist because predatory scammers often use these platforms to bait victims.  
What to Look for in an Out-of-State Rental
Buying in another area can add stress and make managing the entire purchase process more challenging. Knowing what to look for can help ensure that you buy a profitable property that provides rental income for many years. 
Proximity to Neighborhood Amenities
Purchasing properties that are close to amenities makes your rental more valuable. People want to live near religious centers, medical facilities, shopping centers, and recreational areas. 
If you are looking at condos, purchasing in communities with a fitness center or outdoor sports facilities is also beneficial. Access to workout facilities or running trails makes your home more desirable and can bring higher rental prices.  
Good Schools
Families look for homes in specific school districts. Finding the best schools in town and buying homes zoned to those schools is a good idea. Areas with good schools also attract higher-quality tenants. 
Furthermore, tenants who rent in an area for the schools are more likely to stay in the home for longer. When a family has children doing well in school, they are unlikely to want to disrupt their child to move to another rental home. 
Rising Property Values
As a landlord, you may not profit significantly from rental properties for many years due to property ownership expenses and loan payments. However, you ideally want to invest in an area where the prices are rising but not overinflated. 
You can usually check the appraisal values in an area for past years on the local tax accessor sites. Reviewing the historical home values will give you a good idea of the state of the real estate market in the area. 
Low-Maintenance 
Maintaining each home in your portfolio is vital to your rental property business. Poorly maintained homes decrease in value. They attract low-quality tenants that rent your property strictly out of necessity. 
Collecting rent from tenants living in properties needing repairs is challenging and, in some cases, criminal. As a landlord, you have moral and legal responsibilities, so buying low-maintenance properties is especially important if you buy in an area away from your home. 
It will make owning out-of-state properties easier to manage. Some of the features that make a property low-maintenance include: 
Recently updated home systems

Durable flooring

Fresh paint

Updated kitchen and bathrooms

Community grounds maintenance
Niche Properties
Buying niche properties can be an excellent way to ensure that your rental is desirable for a long period. For example, all-bills-paid communities used to be relatively popular in some cities. These properties are not as common today.
Because there are a limited number of these homes, they can be more desirable for tenants and buyers. Duplexes, multi-family homes, and other unique properties can also be good investments.
Tips For Owning Rental Property In Another State
When you own properties out of state, there are some things that you can do as a landlord to make sure that your rental is profitable.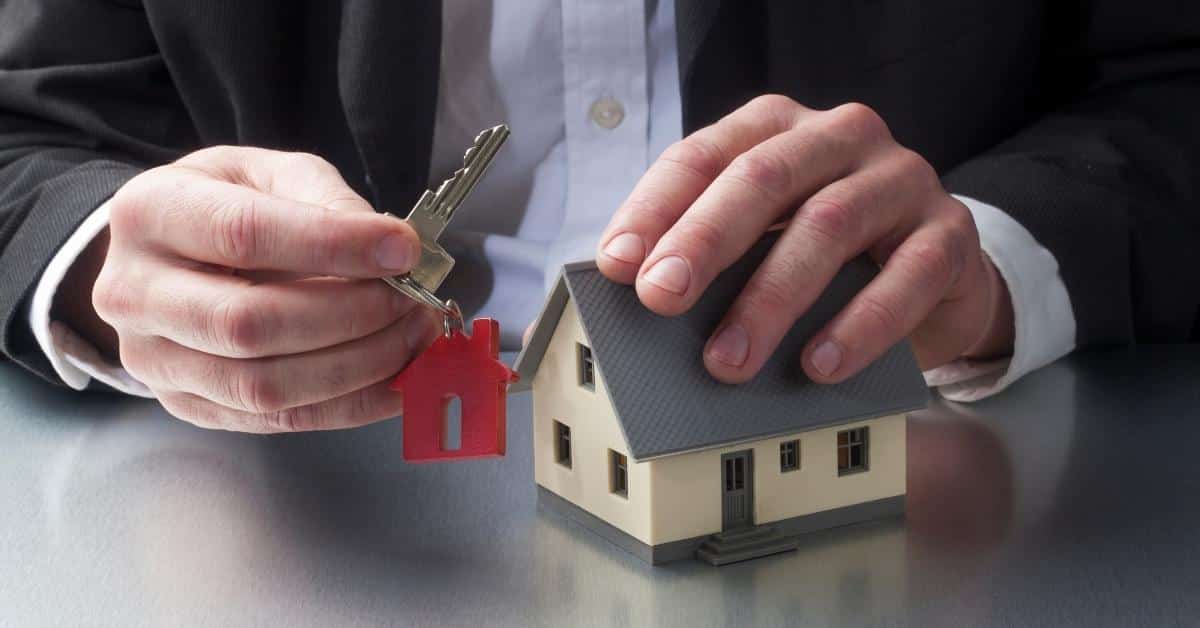 Get to Know the Market
Educating yourself on the condition of the local real estate market is extremely helpful. You should look at home prices, how many days homes are on the market before selling, rental prices, and local trends. 
This information will help you decide if a home is a good investment, how much you should offer for the property, and what your return on investment will be after you rent the house. 
Choose an Area with a Thriving Rental Market
Buying homes in areas where properties rent quickly is helpful. The quicker you get the house rented, the less money you will have to spend covering expenses before the property generates income. 
Do Due Diligence 
When you buy any investment, it is vital to do due diligence. Before you buy a home, it is essential to ensure that the property has not sustained significant damage or does not need costly repairs. 
You will also want to make sure that the property does not have any title clouds, which could affect your ownership. So, you need to open title with a reputable escrow agent and request a title insurance policy. 
The title company will conduct a thorough title search and clear any title issues. They will also record the vesting documents with the county recorder and issue a title insurance policy guaranteeing that the title is clear. 
You will also want a property inspection completed by a licensed home inspector. If you are working with a realtor, they should have contact information for inspectors and be able to help you order a report during the option period. 
Run the Numbers
You need to make sure that your purchase is profitable. So, you will need to run all of the numbers. That means you must pull rental comps in the area to determine how much you can charge renters. 
Then ensure that the rental income potential is sufficient to cover the property ownership costs. If you can generate more than a few hundred dollars on a home with a mortgage, the rent will cover the loan payments, taxes, and future repairs.
It is a good idea to save the funds you generate for emergencies and complete any renovations you want to complete in the coming years. 
Hire a Reputable Property Management Company 
A management company can help with all landlord responsibilities. They will vet tenants, collect fees and rental payments, handle maintenance, and deal with tenant issues like evictions. 
When you own homes in another state, you must have an agent to represent you locally. It is a legal requirement in some states if you have to evict a tenant. Furthermore, the money you will spend for a management company is worthwhile because it will help you keep the property rented and profitable. 
Have Realistic Expectations
You have to be realistic about your expectations in any market. However, being conservative with your ownership cost and rent estimates will help to ensure that you purchase a home that benefits your investment portfolio. 
Join a Local Investment Group
Joining a local real estate investment group can give you insights you won't get anywhere else. You can network with some groups remotely. Facebook is an excellent place to look for these groups. Many social media investment groups share essential local information, property ownership tips, local property news, and other helpful information. 
Getting involved in the community may seem like a waste of time if you do not live in the area. However, it is a good idea to get to know any place where you plan to invest. 
Before you buy, you should visit the town personally. Then, you should visit routinely. Landlord involvement can make a huge difference in your relationships with tenants. Even if you have a management company, meeting with tenants in person and checking in on your properties personally from time to time is beneficial. 
How Far from Home Should You Invest?
Deciding how far from your home you should invest is a personal decision. Here are a few things to consider when deciding where to spend your investment dollars.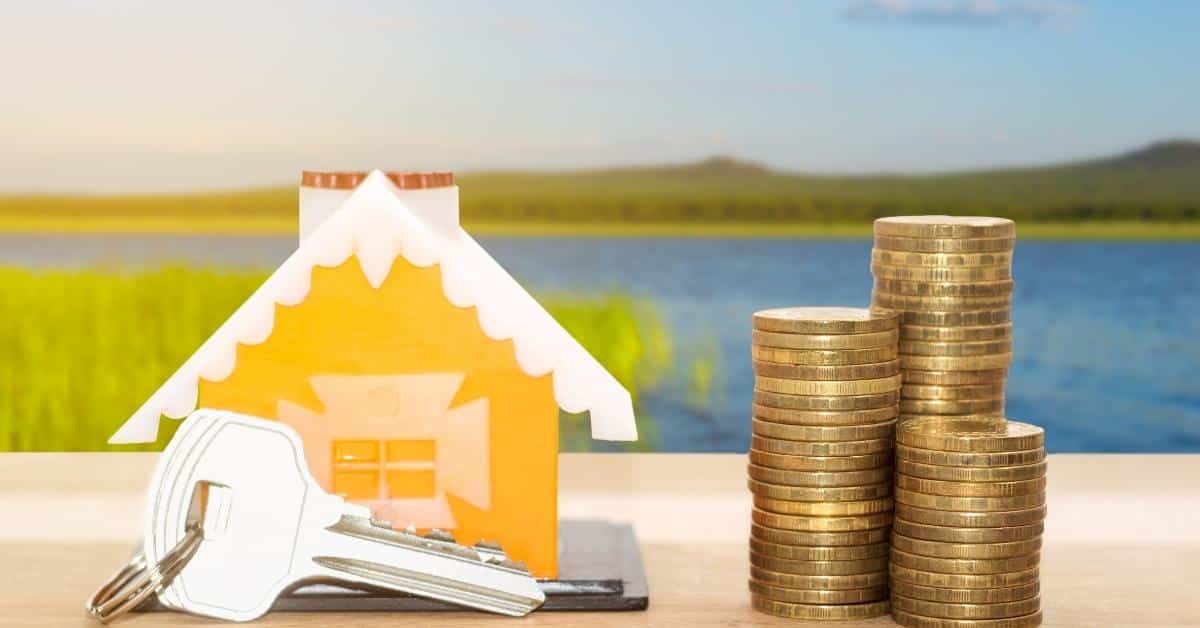 Market Trends
If pricing trends in your hometown do not allow you to invest locally, you may want to purchase in another state where you can afford properties. If this is your investment strategy, you may want to consider homes in neighboring states. Focusing your investments in specific areas can help you keep up with your rental portfolio. 
Location of Your Other Investments
Deciding which markets you want to invest in is a good idea. Owning multiple properties in the same area makes ownership responsibilities simpler. So, if you're going to own property in another state, you should consider focusing all of your investments in a few states rather than scattering them across the country. 
While it can be beneficial to own homes in different markets, you can also succeed by buying in one or two states where you have seen positive returns. Often you can make better deals when you know an area well. So, consider buying rentals in locations where you are familiar.
Personal Preferences 
When you like an area, you are more likely to visit. It does not hurt to buy homes in out-of-state towns that you frequently visit for business or pleasure. Additionally, if you plan to purchase multiple homes in a specific area, you may want to make sure it is a place you would not mind living in the future. 
FAQs About Buying a Rental Property Out of State 
There is much to learn before buying a home in another state. Check out the answers to property investors' most frequently asked questions about purchasing out-of-state rentals. They may help you decide where you should purchase out-of-state rentals.
Is Buying Rental Property in Florida a Good Idea? 
Florida is an excellent market for rental properties. Most of the state attracts retired individuals looking for a more comfortable life. Many of the residents moving to Florida downsize from homes in northern states. 
So, investing in updated, low-maintenance homes in the Sunshine State can be very lucrative. Furthermore, retired individuals with fixed incomes may be better tenants. 
Is Buying Rental Property in Texas a Good Idea? 
Texas has several large metropolitan cities, including Austin, Houston, Dallas, and San Antonio. These cities attract many new residents for employment opportunities. When a corporation opens a location in one of these cities, it may hire thousands of new employees worldwide. Buying Texas property close to international oil company headquarters or other large corporations that employ workers from different locations can be very profitable. 
You may even be able to rent your property to corporate housing agencies. Corporate leases typically produce more income with lower tenant turnover and risk.  
Where is the Hottest Rental Market in the U.S.?
Rental markets across the country are changing. Home values in areas that have been historically low are rising, and so is rent. Right now, the ten hottest rental property markets are: 
Austin, TX

Tampa, FL

Raleigh, NC

Nashville, TN

Charlotte, NC

San Antonio, TX




Phoenix, AZ

Jacksonville, FL

Atlanta, GA

Orlando, FL
As you can see, most of the hottest real estate markets are in southern states, and Florida, Texas, and North Carolina have multiple cities on the most desirable rental market list. 
Can I Buy Properties in Other States?
If you have financing, you can buy property anywhere. There are no restrictions on where U.S. residents can buy property. When it comes to purchasing international properties, there are a few additional regulations, but the buying process is very similar to that of domestic real estate purchases.
Are You Ready to Buy an Out of State Rental?
Deciding to buy an out-of-state rental can be a fantastic investment opportunity. However, it also comes with significantly more risk if you are not diligent about managing the property.
If you are unsure about buying property in other states, make sure that you do your homework. You should not be afraid to expand your rental property portfolio to other cities. Still, you need to hire a realtor with extensive knowledge of the area to assist you with locating properties to buy and rent your homes.
You also need to ensure that you have a reputable property management company manage properties you own in another state. Attempting to manage properties from another state can be risky. Tenants may be less likely to follow their lease agreement and pay rent on time if they are in another area.
A management company will ensure that these property management tasks are handled properly. So, if you buy homes in another state, you must hire a management property before closing.