Zillow is one of the most widely used real estate information sites by home shoppers, and millions of people visit each month to check the Zestimate before buying a home.
The Zestimate is not always the most accurate valuation of your home. Nevertheless, with so many people visiting the site, it does impact what some buyers or renters are willing to pay.
So, we created this guide with step-by-step instructions to help you increase your home's Zestimate on Zillow and other important information, like what home renovations add the most value to your home.
What is Zillow? 
Zillow is the most used real estate technology site in the United States. It receives more unique monthly visitors than any other website in the industry. Aside from Zillow's Zestimate and property information, the site connects users to industry professionals. It also allows users to create searches and save their favorite properties. So, many homebuyers rely on the site for accurate information.
While Zillow is an incredible tool that puts valuable information at its user's fingertips, the information the site uses for its calculations is curated from other sites. So, the accuracy of the information on Zillow depends on the accuracy of its sources.
Aside from property valuations, Zillow provides information like HOA fees, tax rates, schools in the area, access to public transportation, and other useful information for home shoppers. It also connects buyers with selling agents in their area and tools to help them get pre-qualified for a mortgage loan.
What is a Zestimate? 
The Zillow site uses an algorithm that calculates an estimated price for each home in its database. The Zestimate considers available public, MLS, and user-submitted data.
Depending on the depth of information available, the Zestimate can be very different from the property's actual value in either direction. However, the value should be reasonably accurate with all the information entered.
How Does Zestimate Work? 
The Zestimate considers public data like flood maps, taxes, appraisal district valuations, past property sales, the number of days a property was on the market before selling, location, and data regarding interior upgrades submitted by the property owner.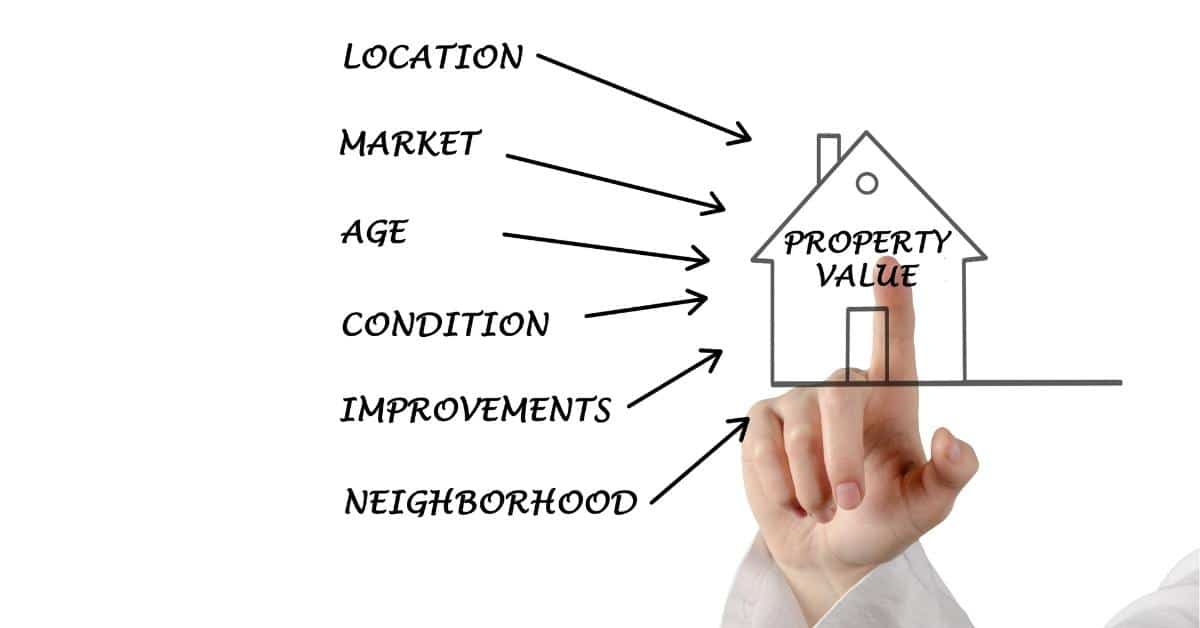 Changes in the real estate market, the time of year, the current inventory of homes for sale, and other variables also affect the Zestimate. So, suppose a significant change to the area increases the value. In that case, the Zestimate will eventually reflect that and increase public records' property valuations. However, Zestimates and tax appraisal values are rarely the same.
In general, homes sell for above the tax valuation. The model Zillow created does reflect that trend. However, Zestimates are not always accurate. Zillow uses a resting API to access MLS databases. So, the information does not change in real time.
User inputted data does change the Zestimate immediately. So, if you decide to update your home's Zillow listing, the features you add will increase your Zestimate. If all the other information is updated, the price will more closely reflect the actual sales price.
Steps to Increase Your Zestimate
You can positively impact the Zestimate on your home if there are upgrades to your property that Zillow is not factoring in.
Step 1: Create a Zillow Account 
To change the property information for your home, you will first need to create a free Zillow account.
Step 2: Claim Your Property
Go to the property listing and click on 'Zestimate.' A drop-down menu should come up with a link to update the property information. Follow that link and log in. You will then need to prove that you are the property owner by submitting data that Zillow matches the property records.
Step 3: Correct Property Facts
Next, correct any incorrect information that would negatively impact your property's value. Some of the most important things to verify include:
Number of bedrooms
Number of bathrooms
Property upgrades
Age of the roof and significant home systems
A pool or spa you added
Property additions
Step 4: Add Features that Increase Property Value
If your property is still not measuring up, you may want to upgrade your property so that it is more competitive with other homes in the neighborhood. If you notice that your neighbor's house is similar to yours, but the estimate is much higher, compare their property details with yours to see where you can improve your home and add value.
Why You Should Worry About Zestimate
Zestimates are not consistently the most accurate. People in the real estate industry know that. However, the everyday user of the site does not. When people are looking for a home to lease or purchase, they often look on Zillow.
Zillow's estimate may be completely inaccurate if you do not update the information. A low estimate could cause many potential buyers not even to view your home.
The Zestimate might be even more inaccurate if your property was previously a foreclosure. The last known data on the property could reflect the price you paid when you acquired the home. If you have done extensive renovations, the cost will not reflect that.
Even if you have a current appraisal value much higher than the Zestimate, there is no telling how many people may lose interest after seeing the price on Zillow. If they do not choose to view your property, you never have an opportunity to show them all that your property has to offer.
So, updating the Zillow information is always a good idea before you list a home. It is a straightforward process that does not take much time.
What Improvements Increase Zestimate?
Home renovations that increase the value of your home on Zillow and to consumers include updated kitchens, upgraded bathrooms, room additions, amenities like smart home features, wood flooring, patio, energy-efficient features, and premium appliances.
What are the Most Valuable Home Improvements?
If you are considering home improvements and want to know which will increase the Zestimate the most, there are a few to consider. However, you should not renovate strictly to improve the Zestimate.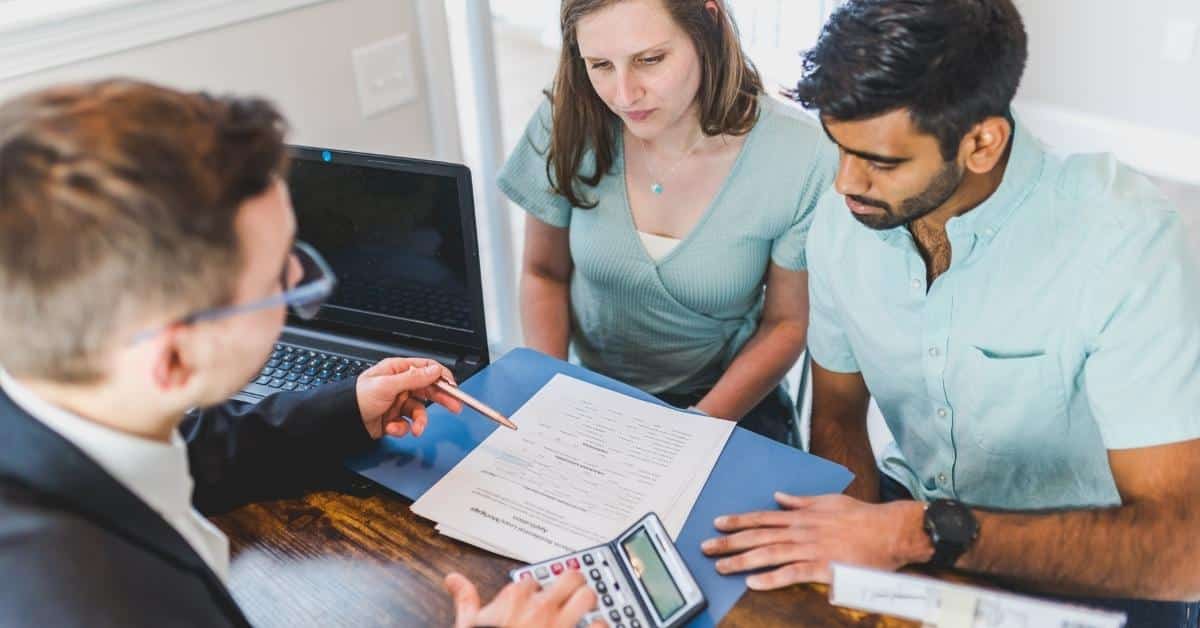 It is essential to understand the market. The best updates make other properties in your area appealing to homebuyers. For example, if you live in a place where the homes are older, and most only have a one-car garage, adding a two-car garage might substantially increase your home's value.
Most people want a two-car garage, and if your home is the only one that offers that feature, buyers will likely pay a much higher price. However, if you live in a neighborhood where all the homes are very similar, it may be harder to determine a feature that makes your home much more valuable to buyers.
Bathroom Remodel
Updated bathrooms are a must in most real estate markets these days, especially in areas with many older homes. As the homeowners in a given area begin to complete renovations, buyers expect to see these updates in most of the homes they view. To remain competitive in a place where new bathrooms are common, you will likely need to do some updating or discount the price of the property significantly so the buyer can do it,
Kitchen Update
Like bathrooms, homebuyers want fresh kitchens. Some features that give a kitchen the most return investment value include upgraded appliances, additional cabinet space, large islands, and in-kitchen seating.
Adding Rooms/Bathrooms
If you add space to your home, bedrooms and bathrooms increase your home's value the most. While an office or art studio might be an excellent addition and some buyers might see its value, homes with more bedrooms and bathrooms sell for more money.
Flooring
Flooring makes a big difference in most homes. Of all the flooring options available, hardwood floors add the most value to your home. After that, waterproof and tile flooring are popular. Fewer homebuyers want carpet floors. So, suppose you are replacing carpet flooring. In that case, a budget-friendly option may be better than adding a premium carpet because most buyers will not value it as highly as other flooring alternatives.
Energy-Efficient Features
Almost all buyers want energy-efficient appliances and features. New windows, insulation, and attic barriers make homes more desirable, especially in areas where other homes lack these money-saving features.
New Roof
New roofs do not always increase your appraisal or Zestimate value. However, if your home needs a new roof, an inspector will identify that in their report, and buyers will likely want you to replace it or give them a repair allowance. The only way to avoid this is to sell your property AS-IS which often involves reducing the price significantly.
You may also limit your buyer base if the property cannot pass lender inspection. So, if your home needs a new roof, you will likely have to spend the money to replace it regardless of the return it brings when you sell your property.
Systems Updates
In older homes upgrading plumbing and electrical systems are desirable. Homebuyers know that older homes will require these costly updates eventually, and living in a home while these updates are being done can be a nightmare. So, if your home features modern systems, it will likely sell for more.
Smart Home Features
Smart home features are becoming more and more popular. Like other updates, buyers will begin to expect these upgrades as more homeowners add them. You can expect to increase your property value by around 5 percent by adding innovative home technology. Some of the most popular high-tech updates include:
Voice control
Smart shades
Smart locks
Smart lighting
App controlled thermostat
Smart security cameras
Smart appliances
Home hubs
Pools
In-grown pools are one of the most costly upgrades to add to a home, and the return on investment is relatively low. If you decide to build a pool, you can expect to recoup between seven and ten percent of the cost when you sell your home. Furthermore, in some markets, buyers may not want a pool.
Pools are a significant responsibility. They are costly to maintain, and the utilities associated with owning a pool can add to your monthly home expenses. So, a pool may make your property less desirable than similar homes. In areas where families are just getting by
Your return might be higher in areas where the homeowners are more affluent, and many of the houses feature a pool. People in this area may be looking for homes with a pool or backyard built for entertaining. So, if your house already features this, buyers may be more interested and willing to pay more.
When installing a pool, if you are in a cooler climate, you should strongly consider adding a pool heater or black bottom. A pool that the homeowner can rarely use due to the weather is little more than an added responsibility. So, while a heated pool is more expensive to install, it will add more value.
Appraisal vs. Zestimate: What is the Difference?
An appraisal is completed by a licensed professional. Appraisers have a ton of knowledge about the areas where they work. They know what features increase the value of a property in a specific area. Furthermore, appraisals are unbiased and take into account every detail. The age of vital home systems, the condition of the property, and the features are used in the valuation. The appraiser compares the property to the houses listed for sale and recently sold in the area.
Zestimates are similar to an appraisal. However, the algorithm does not take into account many market-specific details that only a trained appraiser knows. Furthermore, a Zestimate is not a replacement for an official appraisal, nor is it the best figure to base the value of a home you want to buy.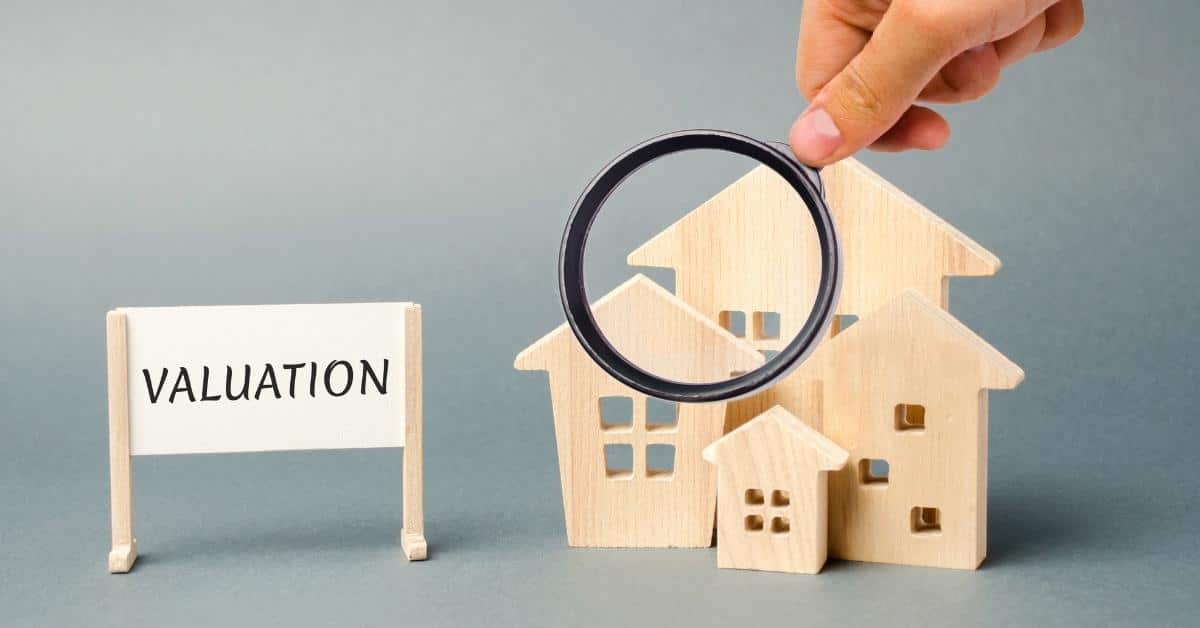 Zestimate vs. Comparative Market Analysis (CMA)?
Realtors use CMAs to determine what price they should list a property or advise their clients to offer on a home. The CMA is like the realtor's version of the lender's appraisal.
In comparison to a Zestimate on Zillow, CMAs are often more accurate. A real estate agent with experience in a specific market knows what buyers in the area are looking for in a new home.
For example, a neighborhood with homes built in the 80s that attracts many young professional first-time homebuyers selling your home for a premium will likely require you to update the bathrooms and kitchen and add higher-end appliances. That is what buyers in the area expect, and it is what they will probably find in other similar properties making it a must.
In an area where the buyers have less money, properties that are completely updated with a price of $25,000 to $50,000 more than other properties in the area may not sell quickly even if it is a move-in-ready option that offers more comfort.
A realtor knows what is selling and may take a little longer to bring the desired asking price or if a property will sell at all in its current condition at a given price.
Zestimates may not take all of those factors into account. So, while the Zestimate for a property may be higher than others in the area, the higher value is irrelevant if the property won't sell at that price point.
Zestimate FAQs 
Homeowners have a lot of questions about Zillow's Zestimate valuations. Take a look at the answers to the most frequently asked questions below. You may not have thought of these questions. However, these answers may help you better understand how Zestimates work.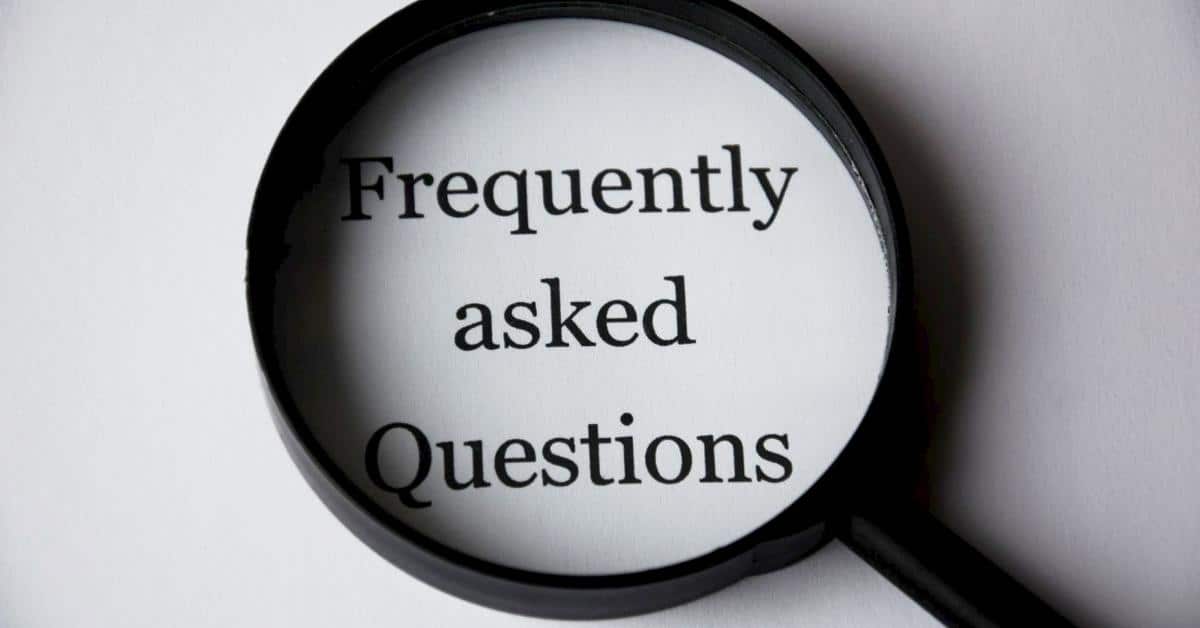 Why Should I Use Zillow?
Zillow is a great place to list a home if you want to sell your home without a real estate agent. It is free to use, and millions of people visit the site each month. So, it offers a ton of free exposure.
Furthermore, Zillow is an excellent place for investors to find properties for sale by owners. The site offers better security than sites like Craigslist because Zillow verifies the property owner.
Can You Manipulate Zillow Zestimate?
If you own a property and the property information is incorrect in the Zillow database, you can manipulate that price by adding the correct information. While adding certain features may increase the value on Zillow, if you are in the process of selling your home, you should avoid misrepresenting the property.
Sometimes, all property details are correct, and the Zestimate is still below the current market value. If your buyer has an agent, they should explain this if it concerns their client.
It will be much harder to explain to a potential buyer that you added an extra bathroom that the home does not have to increase the Zestimate. Nothing is more frustrating to a buyer than thinking they found the four-bedroom, three-bath home of their dreams only to realize when they view the property that it only has three bedrooms and two bathrooms.
Why is my Zillow Estimate so Low?
If your home is completely upgraded and offers more square footage than other homes in your neighborhood, the Zestimate will likely be much lower. Zestimates do not always take these additional features into account.
While a larger home does increase the value, if there are no other similar properties in the area, Zillow has nothing else to compare. Similarly, if you live in one of the largest homes in your neighborhood, which features an additional bathroom or bedroom, but none of the other recently sold homes do. The Zestimate may be lower than the actual home value despite you inputting the correct property information.
What Causes Zestimate to Decrease?
When the market changes, the Zestimate reflects those changes. So, if you check the Zestimate at a time when homes are moving quickly, and there is not a lot of inventory, the value might be high. If you recheck it in six months and interest rates increase over that time, and buyers are not purchasing as many homes, the Zestimate will likely drop.
Keep in mind that Zestimates consider the recently sold properties in your area. The longer properties remain on the market before selling, the lower the value will likely drop.
How Close is Zillow Zestimate to Appraisal?
For the most part, Zestimates are within 10 percent of the sales price for homes across the nation. On the market, home estimates are much closer to the actual sales price of the house than the off-market Zestimate you may find. This is because Zillow considers sales prices, listing prices, and the time each home spends on the market.
The difference in the appraisal takes into account area-specific data that a Zestimate may not. Furthermore, lenders will not accept a Zestimate in place of an appraisal report. So, if you want to know your home's exact value, it is better to have a realtor complete a CMA or a professional appraiser value your home.
Are Zillow Zestimates Accurate?
Given the limited data available on some properties, a Zillow Zestimate is usually relatively accurate. However, the Zestimate may not factor in critical components pertinent to a specific community, at least for some time. While homeowners can add features to alter the Zestimate in real time, other information that plays a part in the Zestimate may take a little longer to factor.
The reason for this is that some information may not be available immediately. For example, if a new grocery store and school were just added to an area, that may directly increase the home values. Still, until Zillow starts receiving data showing that the property values in the area are increasing, the Zestimates may remain lower than the actual market value.
Can I Trust Zillow? 
Zillow has mixed reviews on consumer reporting sites. However, many organizations use data from Zillow in studies. Recently, the U.S. government used Zillow data to track the impact of the COVID-19 pandemic on the housing market.
Are you Ready to Increase Your Zestimate on Zillow?
Zestimates are not a replacement for an official appraisal report. However, with so many people visiting Zillow each month, you can't afford for your property value to be inaccurate.
So, if your Zillow listing is missing value-added features and upgrades, you should take the time to input the correct information. Not only are you likely to generate more buyers, but you will also be able to use the Zestimate as a marketing incentive rather than having to explain why your home's value is lower than your neighbors.
If you are working with a listing agent, they may tell you not to worry about the Zestimate. Still, the truth is that many buyers will look at the value on Zillow when deciding how much to offer on a property, even if it does not represent an accurate market value. So, it can't hurt to increase the Zestimate.